WORK LIFE AND BALANCE WITH INDU PRIYA
Language should not be an obstacle to support . We should support each person with no bias toward anyone. 
Indu Priya is a happy mom and an IT professional. And worked with different companies and she currently works for major financial firm as AVP. Side by side, she is doing her master's degree in business administration and this year, she will finish her degree.Indu Priya is capable of writing, talking and reading more than 5 languages.
English
Hindi
Telugu
Kannada
Malayalam
Tamil 

And right now she is learning Spanish.She also learned different dancing styles such as Bollywood, hip hop and contemporary and right now she is learning the Indian classical style Bharatnatyam. She balances all the roles of daughter, wife and mother She has an enthusiast of fashion.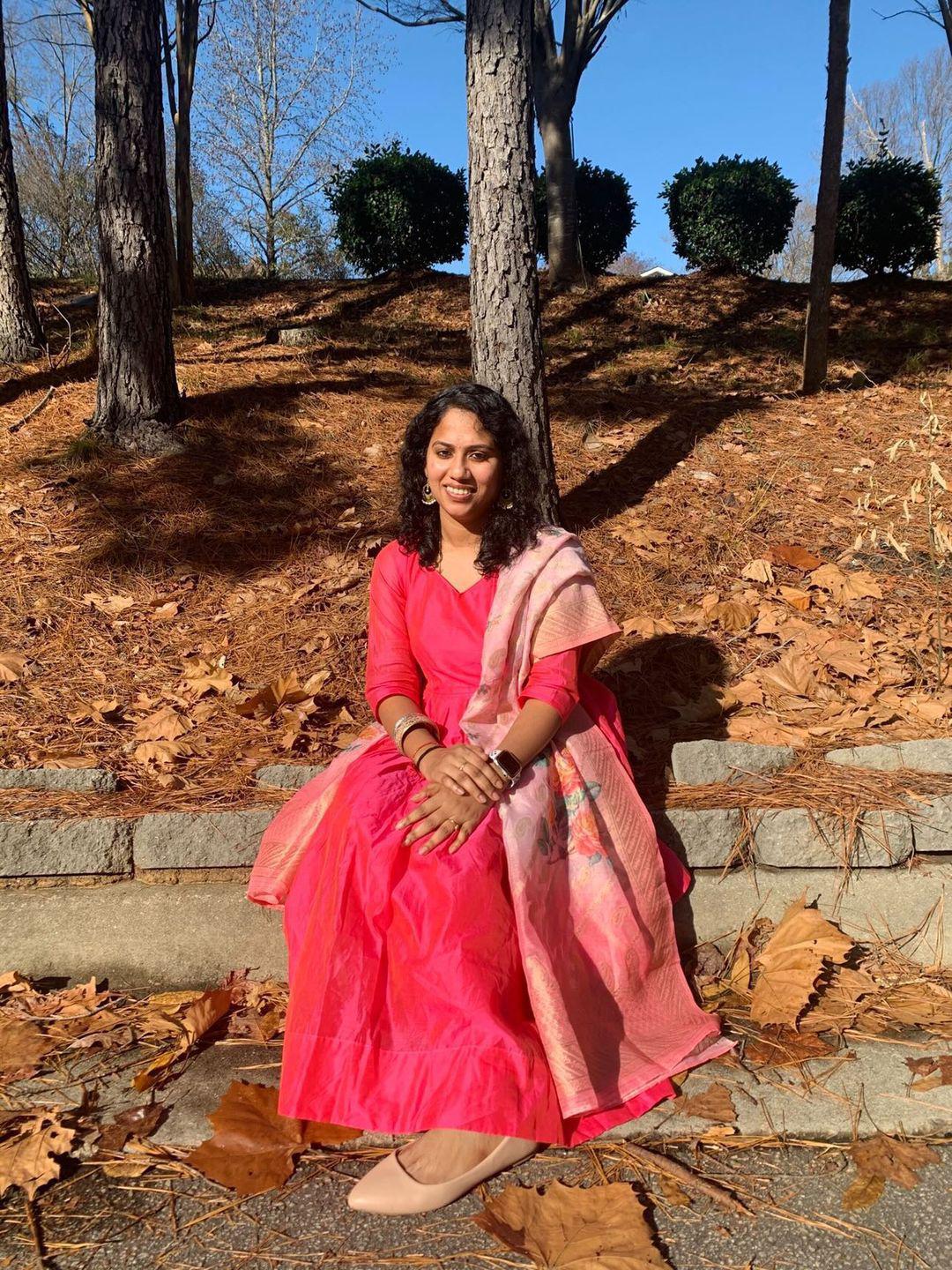 What is fashion enthusiasm? 
People who are desirous of learning about fashion. They are always ready to experiment with new fashion styles and are always on the lookout for the latest fashion sensation.Her hobbies include photography, yoga and meditation. She is a nature lover who loves to travel as well. Speaking of her family, she said that her family was always supportive and that she also balanced her time for her family.
HER GREATEST SUPPORTER

My husband is my pillar of strength and he has always stood shoulder to shoulder, always supported my passion. Even while creating content my husband helps me tonnes, clicks on my images and also helps me with my content. And sometimes when I'm busy with creating content, even he manages the house beautifully says Indu Priya.
I enjoy creating content on Instagram and I am following many female influencers who are all so inspiring. SHE SAID ALL WOMEN ARE  INSPIRATIONAL TO ME. Each one has a different content and each one is very good at creating content. I believe in learning, so I learn every day from people around me, sometimes I read women's stories and sometimes I learn things from people around me.

WE HAVE A LOVELY WOMEN'S  COMMUNITY.
We are mutually supportive.  We respect each other proudly and lovingly. I'm a beginner in content creation and I try to make the content as enjoyable and interesting as I can. 
The way I read the stories of other women and even inspire me, I wish that someday people read my story and get inspired says – Indu Priya.

Add to favorites