Are you looking for a way to take your wardrobe's aesthetic up a notch? Then say no more because here we have the perfect option you've been looking for. We are talking about The Banjara Trails, a quirky fashion brand that offers a blend of Rajasthani beauty and western clothing. Super intrigued? We thought so, and that's why we decided to take an interview with the owner of this brand, Anmol Singh. She's an ex-roadie and television actor who's elevating the fashion rules with her brand.
Believe it or not, this vibrant brand is peculiar, chic, and head-turning.
From jaw-dropping colourful denim jackets to sassy vivid bandhani shirts, these items will play up your styling game in no time. Now, what are you waiting for? Get ready to know more about this brand by checking out our exclusive conversation with Anmol Singh. Also, who knows, after knowing about the brand, you'll end up being a shopaholic. Time to indulge in a refreshing retail therapy!
In Conversation With Anmol Singh, Founder And Owner Of Banjara Trails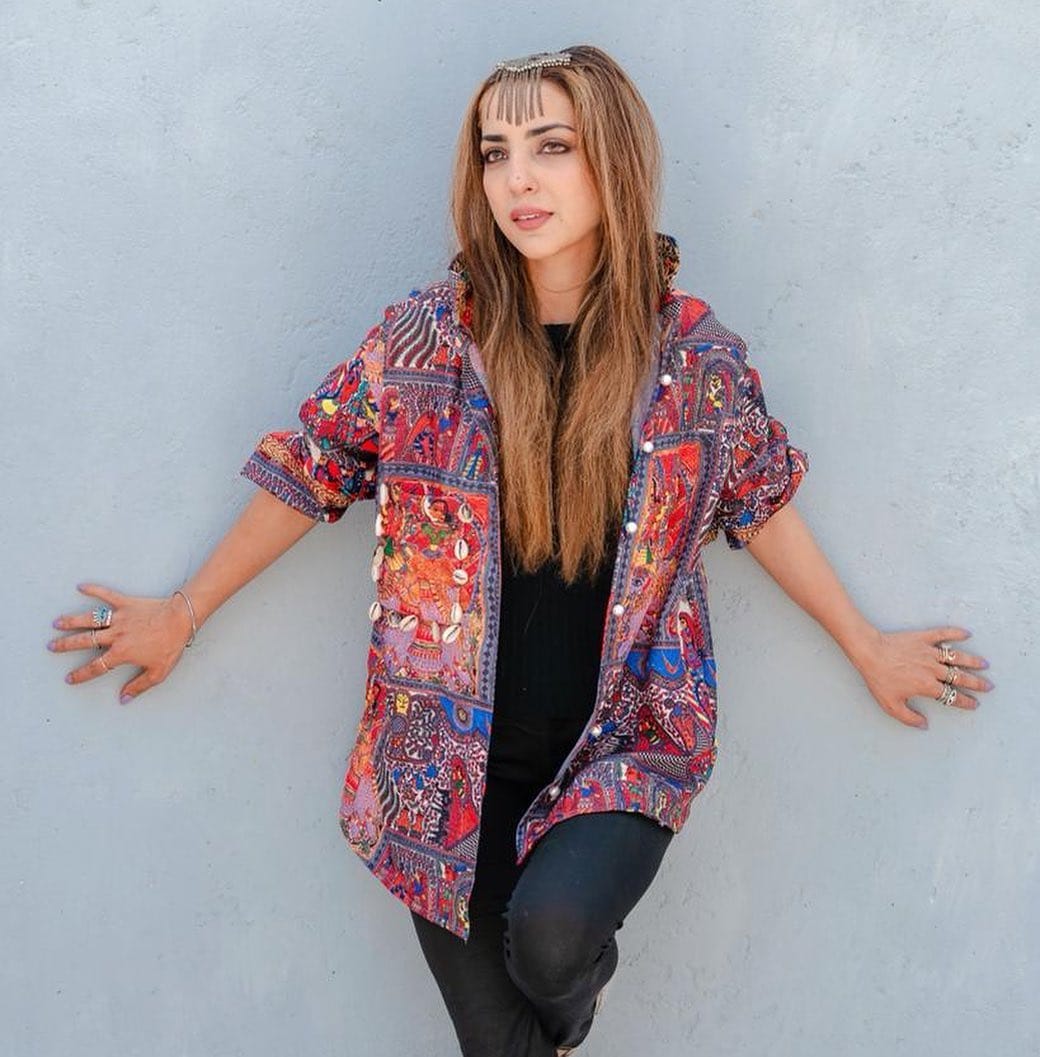 So, let's start by knowing how did you come up with the idea of creating this quirky brand.
Before starting my own brand, I worked in the television industry. Since I was working in reality shows and serials in Mumbai, I was associated with fashion in some way or another.
My dad was in the army, so as a kid, we used to move around the country a lot. We were posted to Rajasthan and Gujarat, where I came across the Banjara work and embroidery. I was very fascinated by the detailing of this work, so I did my own research and learnt about the banjara women's stories. I noticed that high brands like Dolce & Gabbana or Burberry used to incorporate the banjara fabric and embroidery in their runway collection, but the Rajasthani culture never got the credit for it. Hence, I decided it was time when I gave this artsy culture the limelight it deserves.
Another reason why I named it Banjara Trail is also because I didn't want to take the credit for their peculiar work by giving the brand my name. The best part of these women is their effort for work, there are patches that I use on my jacket, and that form is called rabari. It takes years to create rabari; the banjara women start when their child is born, and they complete it when they have to give the dowry for their daughter's dowry. So, no doubt, it is a time and effort-consuming art procedure.
Like you said you were surrounded by fashion, so Were you always interested in fashion or is it a new found passion?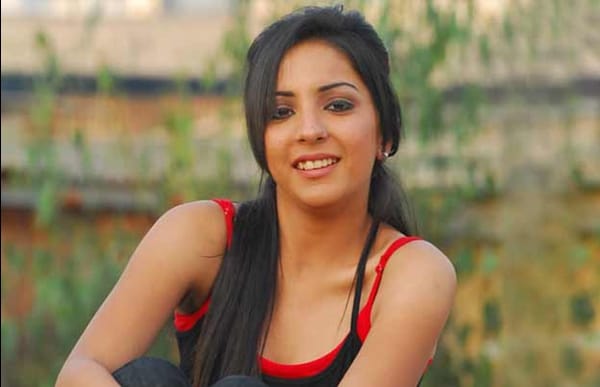 It's mostly like a newfound passion; to be honest, it's more than fashion; it's a mission to take Indian fashion and art work to an international level. When we talk about Rajasthani fashion, the first thing that comes to our mind is lehenga choli, so I wanted to take it beyond this with the help of banjara work. I want to make it a new trend that throws a highlight on this embroidery and patchwork while being fashionable.
Are you the designer of your jaw-dropping collections?
Yes, yes, totally! I design everything in my brand. Now I am quite used to designing clothes, so it doesn't take more than 10-15 minutes for me to come up with a new design.
The Banjara Trail's clothes are quite vibrant and glitzy; is it tricky to find your target audience?
Two years back it was really tricky to find our customers. Back then, we didn't have the trend of sustainable, quirky fashion in India. However, when social media got the hang of boho and colourful fashion, our brand got the exposure it needed. Now our items are being shipped in multiple places, from India to Miami to Saudi Arabia.
Alright, this is a fun question. If someone were to wear one of your items to a job interview in a fashion magazine, what would that be, and how would you style them?
Oh, that would definitely be our classic bandhani shirt. So, we have a cotton shirt with Indian touch and banjara work that can be teamed with jeans, pants, and whatnot. It's formal yet stylish, making it perfect for an interview in a fashion magazine.
Do you have a designer or specific brand that inspires you?
For me, it would be Dolce & Gabbana. I have seen how it infuses the banjara embroidery in their collections. The sad part is they don't give the credit for it but other than that, I really look upto their designs and creative inputs.
Your bio says it's a sustainable brand; can you tell me more about it?
Yeah, sustainability in terms of patches that we use. These patches are antique, and we try to keep the authenticity intact.
Secondly, our work is never wasted; even if it's a leftover fabric of a bandhani shirt, we reuse other fashion items. Every little piece of fabric is utilised, and nothing goes in the dustbin.
Not to miss, your logo is also quite peculiar; what did you want to convey with it?
That's basically to give a hippie and bohemian vibe. We try to imply that our brand is full of colours and quirkiness.
What makes The Banjara Trail different from other brands?
For now, we have a staff of 25 employees, and we also have women who are based in Gujarat. They are being paid on a project basis, so there are 15 women additionally.
With the sudden change in trends, how does your brand cope?
I think the sudden change in the trend has worked in our favour. After the Chinese fashion retail websites were banned, The Banjara trail got the limelight. People know they will get something unique that's not basic and overrated.
So, the change in trends got more people to our brand. Everybody likes to stand out fashionably, which The Banjara Trail offers.
Is there any dream fashion brand you'd love to collaborate with?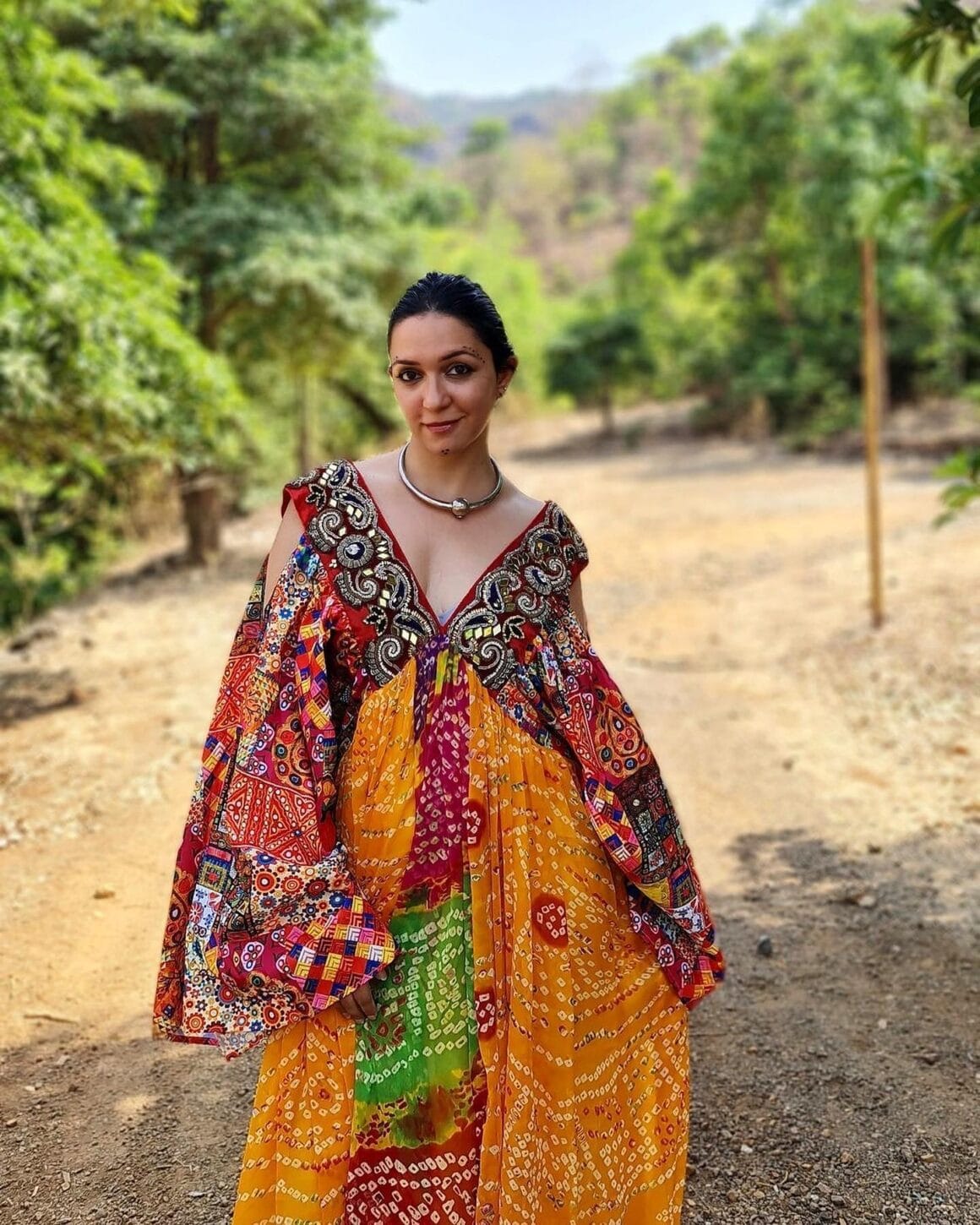 No, not really! I don't think I have come across brands that offer a fusion of western and Indian fashion. You'll come across pure western outfits or maybe ethnic picks with a little bit touch of western trends. However, there's no fusion-based brand that I'd like to collaborate with.
Are there any plans to add menswear to your brand?
We already have menswear; it's just that we didn't publicise it. We have unisex shirts and jackets, so we all need to shoot some good pictures with a guy.
Did the Banjara trail ever work with any influencer or celebrity so far?
We have worked with lots of influencers. There's a highlight on our Instagram account; you can check them out. However, we prefer working with influencers as they collaborate with us. Celebrities tend to forget about our item, and there's no review submitted from their end.
As an owner of The Banjara Trail, what has been the hardest thing for you to do?
As I said, when this was a new concept in India two years back, people weren't so interested. So, I did struggle to set a high bar for my brand. However, it isn't the issue anymore because we have many stores and websites wanting to buy our designs and collections.
Coming to our last question, is there something you'd like to say to aspiring designers or entrepreneurs?
I would just like to say they should try incorporating this embroidery as it's becoming instinct now. It will not only help our country's fashion work to be recognised a lot more, but it will also empower the women of Rajasthan and Gujarat.
Read Next: The Story of Talam: A Clothing Brand – Everything You Need

Add to favorites