Raminder Singh, has been a serial entrepreneur, innovating the digital platform of Celebfie to bridge the gap between celebrities and their fans, post an enticing career in ed-tech space.
Raminder's Love for Technology
An alumnus of New York School of Design, Raminder has always been a proactive and tech savvy person who leveraged technology and design thinking for the greater goal of business. While his entire career before Celebfie has been invested in tech intervention in the education, e-learning and online assessment verticals, his ability to turn technology into business ideas has been uncanny.
Raminder has travelling and living in lot of countries in his professional journey. He started his professional journey from the year 2000 when he moved to United States., He is a technology connoisseur and loves exploring it. He is not an engineer or software coder by education but just for his passion and liking, he has been a keen observer of technology .
Raminder as an Ed-tech professional.
Raminder has been an Ed-tech professional who has conceptualized and built products in the mobile learning and e-Learning space with Blended Learning Delivery Models. He is also the recipient of the 'Edtech Leader of the Year' award by the India-UAE Business Summit, 2018. Raminder was associated with GEMS Education, Dubai and iSuceed USA in his previous roles for developing ed-tech products, instructional design and advisory services for education and skill development.
Raminder has co-authored "Gamified Training – COOKBOOK" with the concept of Experiential Learning through gamification for the L&D ecosystem. Over the years, profound industry experience has enabled him to bring to the table a high level of cross-functional expertise. Given his highly collaborative and insightful approach, Raminder has always delivered best-in-class products each time has ventured onto something new.
The Germination of Celebfie– A Concept
Raminder identified the gap in celebrity and artist engagement and booking segment while trying to book celebrities for one of his launch events. This kick started his research on how to use technology to make this easy and transparent for anyone to connect with celebrities from different fields like Bollywood, Television, Music, sports, and found absence of any transparent celebrity engagement platforms. This helplessness led to the germination of an idea that later took the shape of Celebfie and manifested into a tech driven platform. Raminder launched Celebfie as the world's first and only fan experience App offering to connect the fan-celebrity-brand in a transparent and meaningful way. Earlier then, the Smaller brands & fans had non way to connect with celebrities. 
Keeping it Professional with Celebrities
He has been usually ahead of the time & did not need to glam him up for the glamourous nature of this Business. According to him, a celebrity is just a professional doing his or her own work for their bread & butter. A celebrity tries to stay Physically fit and look glamorous because that's what people like to see. He never had that craze or getting so in awe of the celebrities which eventually helped in interacting better with them.
On being asked if he had any connections in the Celebrity Space , he told that he knew a few people and he initially interacted with them to know their opinion about the concept of Celebfie. He wanted to be sure of the Need of such Concept from the stakeholders i.e. Celebrities and Fans/Brands. As it is a Pandemic Born Startup, there was no such work for Celebrities and artists. They were pretty free to give time & discuss the concept . That helped Celebfie to onboard such people quickly. During the pandemic itself, Celebfie has provided a lot of business for celebrities who were otherwise not getting much work
On Managing Things on His own Early on
Like most of other Start-up founders , for Initial 6 months he was the CEO, he was the peon , accountant & everything for the company. He believes that is how a startup should work . As it is a boot strapped startup , he invested his own money in the venture. His first team mate, working as Head of Sales now , Dharmistha Madan, came in as a freelancer and eventually after few months of mutual Interest in the Startup, she became a full time member of the Startup. At this stage Celebfie is a team of 50 people.
His Thoughts on Series A Funding Very Soon
As Celebfie is gearing its first round of institutional Fund raising (Series A) very soon, we asked him if it's a good move to go for dilution of his stake when his Startup is self sustaining .He believed that Celebfie as a concept is very unique. When he started, nothing similar was there to follow but only Celebfie. There was no reference at all where he could take some inspiration . Even if there was a reference, he did not want to imitate such references. So he started slow, but afterwards a lot of family members and friends wanted to be a part of Celebfie. He did liquidate his stake a bit just to bring the right people in .
But now Celebfie is at a stage where they have to scale it up. Because at this age and stage where he was very comfortably placed in his career , to take such a big shift and again get into a startup mode with those sleepless nights & no time for family kind of routine, he wanted to make sure Celebfie becomes a multi billion dollar company.
So When he started, He only aimed that the company should be big enough to have great people working for it , working with it & everybody grows with it.
Celebfie can still survive without fund raising but he does not want to hamper the speed and acceleration they have picked up and to further that speed we need to induce funds. Plus they have 5 more concepts which are waiting to be launched. So it requires a great team and major spending in fund raising will be on team building.
https://www.youtube.com/c/CelebfieMedia/videos
First Mover Advantage with a Unique Concept
In the Indian space he was the first to come up with such a concept. He researched about Cameo which were 1 year ahead of him But he did not follow what they were doing. Instead he brainstormed the idea and developed the concept keeping in Mind the Indian Market and its Nuances. In India, All other celebrity engagements came after the launch of Celebfie. According to him, all of these apps are like booking platform like booking.com for hotels But he chose to be a Mobile First Platform and it has to be an App which actually delayed them but he was adamant for it and it eventually paid for them
The one of its kind mobile application has more than 600 celebrities registered on it, with 750 plus brands served, and a million plus users of the app. The app has successfully generated online and offline business worth three million dollars in the last two years of it's going live.
We asked him if these celebrity engagement apps have made celebrities and artists a commodity?
That he does not want to do such things and Celebfie app does not have any price tag on anything. All other Apps have put rates on the face, on the image of Celebrities and Artists which in his view is very demeaning for an artist .
Because An Artist has worked so hard  to make a niche in their Own and nothing can be more disrespectful than putting Rs 500 or Rs 1000 tags on them.
We believe in promoting their services , we do not look at them as commodities We at Celebfie as a team believe that doing something like that really hampers their brand image because this is not their main source of revenue . It is an additional source but that has to be done in a very subtle way A lot of such other platforms has hampered the celebrities Sustainability.
Celebrities are not giving any discounts and are charging their respectable fee for it but as Indian startups feel that by showing numbers they will increase their valuation and raise funds and all those gigs. They were actually subsidizing those rates, for example, if you book an artist on such certain other apps for Rs.1000 Rupees, these apps will actually be paying almost 10,000 to the celebrities.
All of these platforms were chasing funding and to show the investors that they have very good numbers and we have seen this happening with many other fintech startups using revenue top model to somehow show your valuation 
With Celebfie , we do not book deals that don't give us margins, because at the end of day , it is our business. Business is all about making some margins and that is how your teammate and employees salary would be taken care of. That's how conventional business use to run . In an ever lasting debate of Bootstrapping vs Fundraising, we choose to take a balancing middle path. Even if you don't make a margin in a specific deal , there has to be a critical reason like new brand acquisition or renowned celebrity onboarding.
A lot of content made by celebrities is available online especially on Instagram, what extra content can be accessed by Subscribing Celebrity Micro Channels on Celebfie?
Celebrities have tons on content on their phone which they dont post anywhere . They have exclusive stuff which we want to monetize rather than putting it for free.
That's where the concept of making micro channels triggered which will be subscription based and we will keep adding very interesting features o it. By subscribing , one gets to have exclusive content of celebrities which is not in public domain otherwise.
The second most important benefit of subscription is micro engagement with celebrities. If you're a true fan ,Just an emoji or Thanks from a celebrity itself can make your day.
We are also adding new features to the subscription model on a regular basis. Celebfie app has its own wallet system and uses its own virtual currency. You can earn this currency on the app itself by participating in various engagement s contests and utilize that currency for making payments within the App itself.
Celebfie is kind of a wholesome and comprehensive App which tries to cover a lot of things together. There are Niche segmented Apps also in this business.
But Celebfie is doing massive Brand engagements . We are also doing offline stuff like experiential events. We are also into content creation now . We are not here to replace anyone nor to pick anything from anyone. Everyone has their own space of doing things.
Celebfie (@celebfieapp) • Instagram photos and videos
On asking if its easy to make such an App and business model like this, the way things have happened in other sectors ?
It seems straightforward but this has been the most challenging thing he has done in his career. Because our service provider is a living being and we are selling their brand and services You have to create a marketplace and then onboard people on such marketplace and then you start to build business.
There were almost 18 Apps in early 2021 and now only 4 are left including Celebfie. Most of these apps were in some way nicely funded like seed funding or early funding . It is easy to come up with a concept . One need a vision combined with focus and passion to execute that concept. He himself have done 5 startups 3 of them failed badly. Those failed startups never had the right concept or right market timing and i used to fail .
His advice for young entrepreneurs
One has to fail to succeed . "jab tak giroge nahi, sikhoge nahi" Be a smart entrepreneur , Don't just go with gut feelings only or emotions. It's always very good to approach to someone who has done something and succeeded in his career. He can guide you as a mentor or advisor. That helps you to speed up things and learn faster and to avoid mistakes.
No Right Age to Start Up
Raminder started Celbfie at the age of 48. This reminds us of a point that there is no right age to start up . Every one has different Time Tables when it comes to life and we should not burden ourselves by expecting to do a lot of stuff in a short span of life. Because "Apna Time Bhi Aayega" is the mantra that we have to beleive in .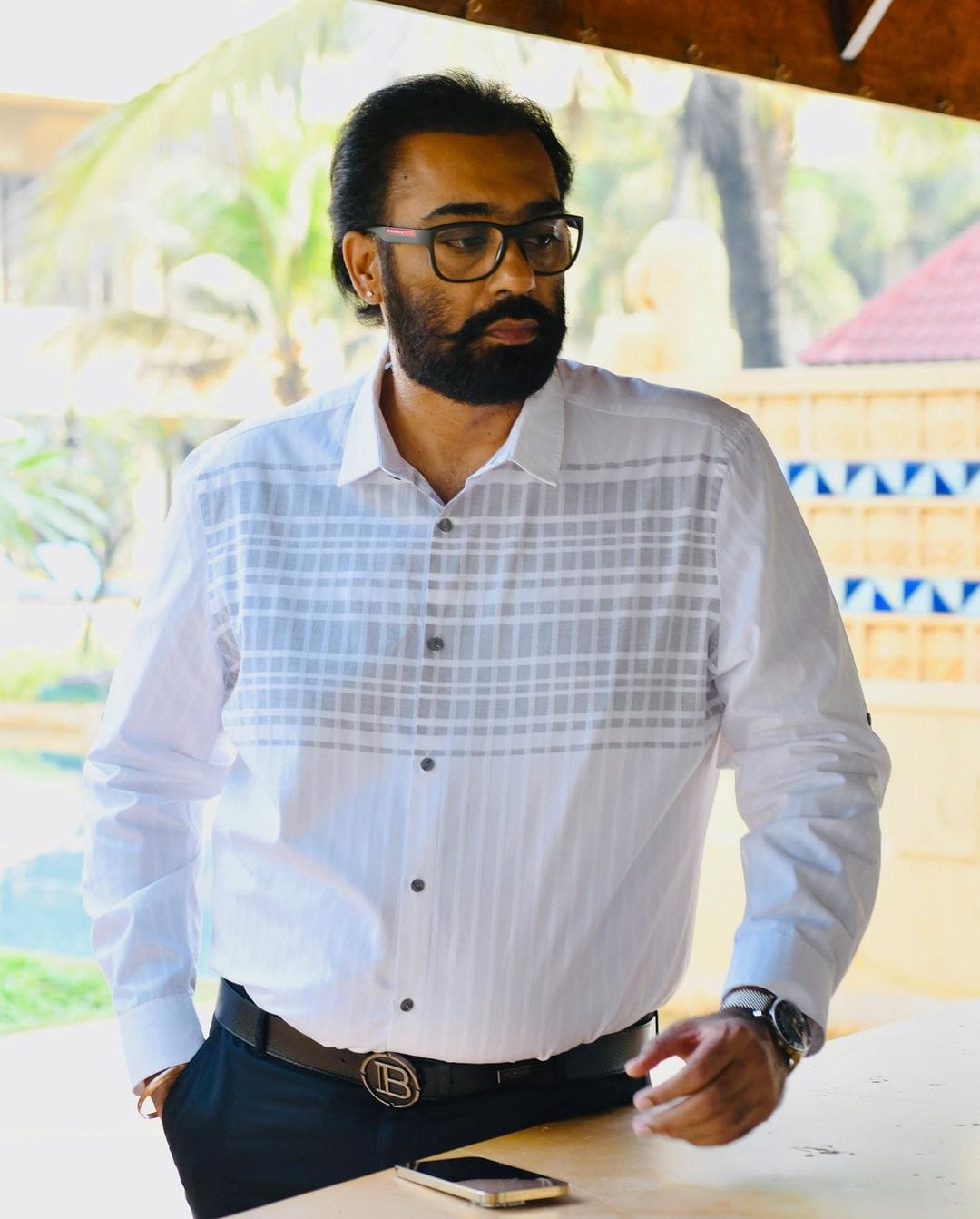 Conclusion :
I thanks my readers who have come to this paragraph because it was such a long interaction with Raminder Singh Ji. I hope you also find it inspring and engaging. Do Download Celebfie App in your phone and engage with your favourite celebrities. Also comment and subcribe to our website for more such inspiring stories in the future.

Add to favorites