Mumbai, 26th August 2023 – Eva Live, Hungama Digital Entertainment, and AD Ventures Production jointly organize The Great Indian Dandiya Festival from 20th to 24th October 2023 at Jio Garden, BKC, Mumbai. The five-day event promises to be a grand celebration of dance, music, and traditions, where attendees can experience the rich and diverse cultural tapestry of India, all under one roof.
The three entities have meticulously curated an event that promises an unforgettable experience for all attendees. It's an inclusive celebration that encourages people from various cultural ethnicities to come together, fostering a sense of unity and camaraderie among attendees, and welcoming people of all ages to come together and revel in the joyous festivities.
As part of this collaboration, Hungama Digital Entertainment and Eva Live will offer a unique added advantage that will take the entertainment experience to new heights redefining the live experiences landscape. Delivering the promise of sustainable entertainment, 'ecotainment', along with physical, digital and more innovative ways to bring fans closer to their stars, the concert will be an all-encompassing experience.
The Great Indian Dandiya Festival will be a fusion of varied cultural celebrations, featuring captivating performances by renowned artists like Divya Kumar, Shruti Pathak, and Ameya Dabli. These talented artists will bring their unique styles to the stage. The iconic Jio Garden in BKC, Mumbai, known for hosting numerous successful events, will serve as the perfect backdrop for this spectacular cultural festival. Attendees can relish the joy of traditional dances like Garba and Dandiya along with musical fusion of the "Punjabi Dhol , the Puneri Dhol and performances by various ethnic groups.
They will also have the opportunity to indulge in delightful experiences at the "Flavorful Food & Vibrant Flea" section.
According to Deepak Choudhary, Managing Director from Eva Live, "The Great Indian Dandiya Festival celebrates the essence of Navratri, bringing people together through dance, music with the best performers and orchestras in the industry as well as adds a cultural diversity to the mix. Our vision at Eva Live is to create an unforgettable cultural experience for all music and dance lovers, where they can immerse themselves in the joyous festivities, connecting with the rich heritage and traditions of India."
With this initiative, Hungama is all set to unveil a plethora of exciting offerings for attendees signed on to its app. From exclusive on-ground perks like VIP lounge access, priority entry, discounted tickets, and personalized VIP song requests to coveted digital bonuses such as OTT subscriptions, free movie vouchers, and loyalty rewards – the event is gearing up to provide an unforgettable and enriching experience like never before.
Neeraj Roy, MD & Founder, Hungama Digital Media stated, "We are delighted to present an extraordinary event that promises the perfect fusion of technology and real-world splendour – The Great Indian Dandiya Festival. With our state-of-the-art tech solutions and digital prowess, we aim to create an unforgettable celebration of culture, music, and togetherness. With this, we look forward to revolutionizing the live events experience, offering our audiences an unmatched array of privileges that will elevate the experience of this celebration to unparalleled heights."
The Great Indian Dandiya Festival has been designed to cater to people from all communities and age groups. With its diverse lineup of artists and a wide range of engaging activities, the event promises to have something for everyone.
For ticket bookings and more information, visit https://thegreatindiandandiyafestival.in/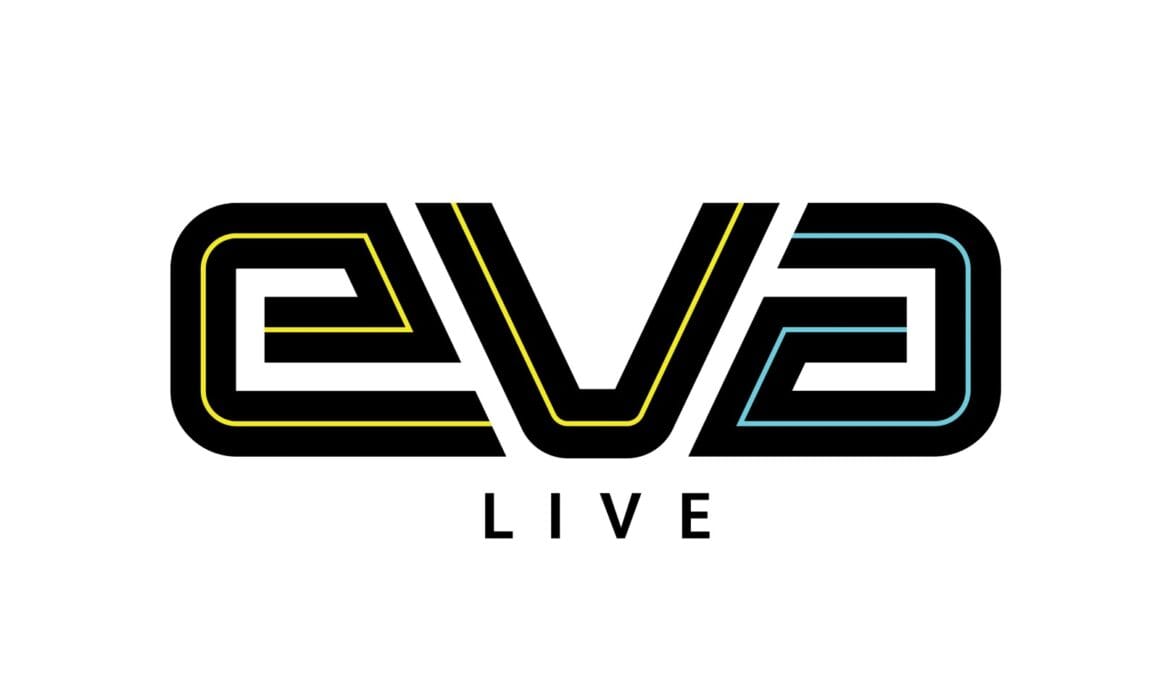 EVA Live LLP, a leading name in the Event IP space, derives its name from the Latin term 'EVE,' symbolizing the essence of life and live events. Grounded in an unwavering entrepreneurial ethos, EVA seamlessly merges 'Ev'ents and 'A'rtists (EVA), skillfully crafting unparalleled experiences that reshape the entertainment landscape in India. Eva Live is led by the IP man of India, Deepak Choudhary, a trail blazer in this space.
Eva Live LLP owns several successful IPs that have run multiple editions over the years. Some of them are- Indian Gaming Expo, Edutainment Show, Social Nation, Bollywood Music Project, Big Boys Toys Exp, WindMill Festival and The Great Indian Dandiya Festival. Catering to a diverse set of audiences with diverse interests including Tech and Gaming, Bollywood, Dance, Music & Cultural Celebrations, Mothers and Kids, Youth Culture, Men and Lifestyle, EVA Live's comprehensive range of events caters to a multitude of passions.
EVA Live has orchestrated an impressive lineup of events, showcasing their commitment to providing exceptional experiences. From the Indian Game Expo and the Edutainment Show to the Bollywood Music Project and more, each event stands as a testament to EVA Live's dedication to curating unique and memorable moments.
The company sets itself apart by curating exclusive and immersive content, a result of dynamic collaborations with accomplished artists. Furthermore, EVA Live's events serve as catalysts for passionate fan communities that extend far beyond each individual occasion. These connections form enduring bonds, significantly contributing to the distinctive nature of EVA's engagement strategy.
About Hungama Digital Media Entertainment Pvt. Ltd.:
Hungama, a pioneer in the digital entertainment industry, has been at the forefront of delivering joy and entertainment to billions of consumers across South Asia. With 25 years of expertise, Hungama continues to innovate and evolve, offering a wide array of entertainment options to users through mobile, internet, IPTV, events, and digital IPs. With a vast library of over 45 million assets and a strong presence across 75 countries and 150+ platforms, Hungama is the go-to destination for unparalleled entertainment experiences. Notably, the strength of Hungama's social media community reaches 20 million+, while their social video platforms collectively reach 10 million+ users. With an extensive distribution network, Hungama's total reach exceeds a remarkable 600 million+.
Hungama Platforms:
Hungama app – the Hungama App brings together a diverse set of offerings ranging from the latest songs, blockbuster movies, binge-worthy original shows, hit music videos, and popular podcasts all under one platform.
Hungama is the only app in India to offer an Integrated Audio & Video music experience with a content library of over 10mn Songs & Music Videos
Bollywood Hungama – Bollywood Hungama is the world's most widely read Bollywood online daily.
Hungama Artist Aloud is a Digital Media, Distribution, Talent management, and on-the-ground and Digital IPs platform for independent artists and original content across the Globe.
Hungama Games – A leading game publisher focused on developing games for the South Asian market.
Hungama Heftverse – Hungama's new initiative into the Metaverse.
For more information, please visit www.hungama.org

Add to favorites