Mr. Neeraj Churi, a Queer Film Producer, Founder of Lotus Visual Productions and a real facilitator of the LGBTQ+ community shares his unfiltered thoughts on the occasion of International Day against Homophobia, Transphobia and Biphobia.
Here is some Glimpse of Our Conversation with Mr. Neeraj Churi :
Your latest project, a spoof on the popular show Indian Matchmaking, has gained a lot of attention. Can you tell us about the inspiration behind the project and why you decided to create a spoof on this particular show?
Marriage is the cornerstone of Indian culture and the series – "Indian Matchmaking" underscored the resonance of this topic in India and global audiences. After the success of the first season, we were hoping that the subsequent season would focus on trans and same-sex protagonists. We got tired and decided to create our own version that spoofed that show but at the same time brought some nuanced issues faced within the community.
What are your thoughts on the Indian Matchmaking show and its portrayal of the matchmaking market in India?
Weddings are an important part of South Asian culture, where marriages are supposed to last a lifetime. They bring not just two individuals together, but two families as well. They are the cultural focal point in society. The existence of arranged marriages in Indian/South Asian cultures have baffled the west for decades and the show puts all these aspects together to present it with pomp and grandeur for the world to feast upon. I personally wish the show was inclusive and showed people from various backgrounds, even middle class communities and definitely LGBTQ+ communities in the USA where marriage equality is the law.
Your spoof on Indian Matchmaking takes a humorous approach to the matchmaking industry. Do you think humor can be an effective way to address serious issues related to love, marriage, and relationships?
Honest Indian Gay Matchmaking is a spoof of the popular matchmaking show. The story is set in a future where marriage equality has been achieved and same-sex marriages are legal. Humor and sarcasm is often an effective way of showing the mirror on society. We can often explore multiple aspects of an issue with relative ease and people find the message easy to digest. So we wanted to add to the existing serious conversations around LGBTQ+ marriages by exploring the topic in the light vein.
The show has been criticized for reinforcing traditional gender roles and perpetuating harmful stereotypes. Do you think the show has a responsibility to address these criticisms, and if so, how?
Yes, the show is on to its 3rd season but there has not been any evolution on its approach to how it deals with people seeking a match. How often do we hear women being asked to 'adjust' their expectations? What message are we sending to the younger generation, especially girls? It glamorizes certain dangerous trends and sweeps some important issues under the rug, presenting it with a veneer that marriages are something one needs to undergo for the sake of society.
Sima Aunty, the host of Indian Matchmaking, has been praised and criticized for her views on matchmaking. What are your thoughts on her approach to matchmaking, and do you think her methods are effective?
While she may have the best intent in her heart, her one-size-fits all approach I find is a bit out-dated and may work within limits. The reliance on face readers, astrologers is detrimental to progressive thinking. If anything, her methods are extremely effective in getting her program renewed for another season.
In the spoof, you introduce a character named Keema Kabadia, a matchmaker who specializes in finding matches for the LGBTQ+ community. Can you tell us more about this character and what inspired you to create her?
In queer communities, where sometimes our biological families may fall short to offer us love and support, the chosen families set up to fill in this gap offering safe spaces, non-judgmental support and warmth. We have often found that person who is good at setting people up on dates or suggesting partners for their same-sex friends. The character of Keema is a mix of many such lovely souls who are supportive in getting you hitched but won't hesitate to chide you at the same time. Of course Keema in our show channelizes the Seemaji energy but in a more queer friendly manner and with significant open-mindedness.
The show has become incredibly popular, both in India and internationally. Why do you think the show has resonated with so many people?
Weddings and reality show are two most popular topics for Indians globally and the show blends the two. Weddings area 50B+ USD industry in India alone. The show at time places the glamor of weddings over importance of self-choice, love and connection. We have been fed a solid diet of happy endings via both Hollywood and Bollywood for generations and the show makes it into a contest of sorts for the world to be both shocked and adored at the same time. I just wished the show would have used its pulpit for some positive messaging around Indian and diasporic LGBTQ+ communities. Even acknowledging that love can come in all genders would have been a big step in reminding that weddings remain a privilege for heterosexuals.
The matchmaking industry in India is a complex and competitive market. What challenges do you think matchmaking professionals face in India, and how do they differ from challenges faced by professionals in other countries?
I have never sought services of matchmaker in India or outside so it is tough for me to give you a first hand view. The sheer breadth of cultural diversity we have in India can be a big challenge. Also weddings in India are more of union of families then individuals so more things seem to be at stake raising expectations from the matchmakers
Indian society places a lot of emphasis on marriage and finding the "right" partner. How do you think this pressure impacts people who are looking for a partner, and what can be done to address this issue?
Our society considers marriage is once in life event with a certain sense of finality to it. Worse it stigmatizes those who wish to get out of toxic relationships. The marriages also play a significant role in societal ranking. All this can be daunting for those who are caught between trying to listen to their heart vs living the expectations of the family. Many in LGBTQ+ community are forced to take decision of being married to relationships that are doomed from the start and based on lies and deceit. The impact of insistence of marriage take a disproportionate toll on the mental health of the LGBTQ+ community.
There is a huge movement to make Same-sex marriages legal in India, which is a significant step forward for the LGBTQ+ community. How do you think this will impact the matchmaking industry in India, and what changes do you think need to be made to ensure that the LGBTQ+ community is represented fairly and accurately?
Same-sex marriage are yet to be legal in India. Marriage equality goes beyond same-sex marriages. It goes beyond genders granting transgender and non-binary people along with same-sex couples the same rights as heterosexuals. With the right to marry expanding, the matchmaking industry and Wedding industry in general will get a big boost like it did in the USA. The other advantage is that many global same-sex couples could make breathtaking locations in India as their preferred venue for destination weddings. Imagine how many jobs that would generate due to the influx of such opportunities? There are several existing LGBTQ+ matchmaking services in India that offer tailored services to the community who understand the subtle nuances and needs of the community. Those trying to get into the industry need to hire people from the LGBTQ+ community to work with them and their LGBTQ+ clientele.
Your work often involves casting real people from the LGBTQ+ community instead of using actors. Can you tell us more about this approach and how it has impacted the storytelling in your projects?
We work with writers and directors from the LGBTQ+ community which allows the story to be presented in its nuances. For casting we need to make a distinction between gender and sexuality. If a role is that of transgender person, we will cast trans actors only. We will not take the easy way out of taking a seasoned actor and have them crossdress to play a transgender role like the way Bollywood does so many times. LGBTQ+ experiences are diverse and nuanced. Those who have lived these will always do a better job, portraying such roles with authenticity and candor.
What advice do you have for aspiring filmmakers who want to tell stories about the LGBTQ+ community, but may be facing obstacles or resistance?
Get the story right. Reach out to LGBTQ+ friendly production houses to set the ball rolling. Through my org we sponsor a grant via Kashish Mumbai international Queer Film festival annually. We encourage filmmakers to apply for grants such as this.
What upcoming projects are you currently working on, and how do they continue your mission to promote LGBTQ+ representation and advocacy in your work?
We recently collaborated with Humsafar trust to produce an anthology of 5 short films written and directed by LGBTQ+ community members. Many of these films can be seen at the upcoming Kashish Mumbai international Queer Film festival film festival in Mumbai from 7-11 June. The festival will also see world premiers of the 2 short films that won the grant sponsored by my org last year. We are working with a leading trans activist / writer on a serial with trans cast and crew members. For this project we will be organizing a series of training bootcamps for the trans community on various aspects of filmmaking and those passing out from the bootcamp will be members for our crew for the serial.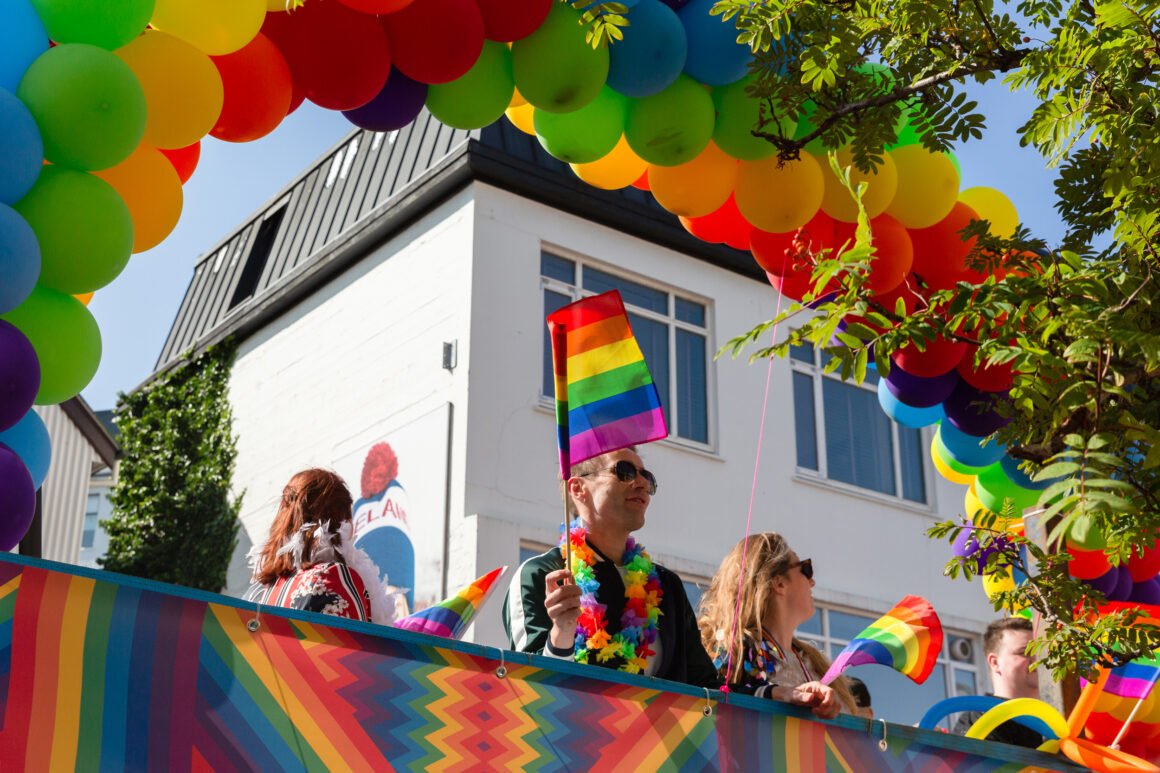 Add to favorites