An Inspiring Story Of a Solo Travellers.
Solo travelling is about getting out of your comfort zone, exploring new things and gaining a better understanding of yourself and the world around you. It builds character and confidence. "when  you travel alone you talk to people more often, lead yourself,make decisions and change them while travelling with others you can't be self absorbed". Says Badyal.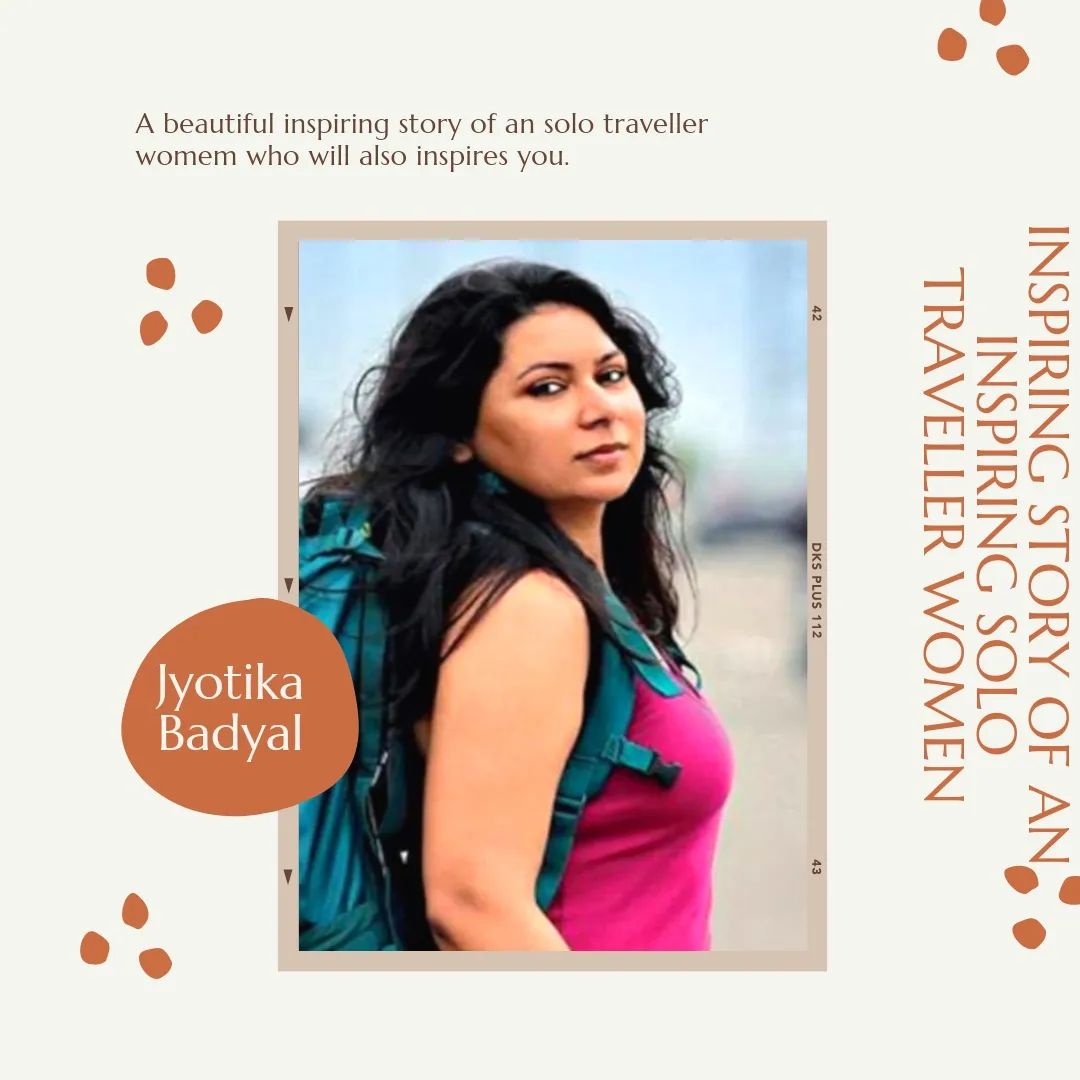 Jyotika Badyal is the first female casting director in the Punjabi film industry,a poet and a Traveller
Badyal has travelled alone to the most of north, west and Central India. She has also been to Kerala, Nepal,Thailand and many more .When you think of a travel,their mind are often filled with parties in Asian tropics, backpacking through the mediaeval streets of Europe or going on a trek through exotic jungles. Solo travel is so much more than these. Once on her solo trip to Sri Lanka. Jyotika Badyal asked a French Traveller if he was  travelling alone. He replied "alone you travel, together you holiday". Those words stayed with her.
 When you travel alone you are a different person,you meet new people ,explore new places and the culture. You don't feel the same,look the same as before. You see the world from a whole  new perspective, you feel happy and the sense of direction in your life. "I believe in between birth and death,the journey called life is best understood through travel. And travelling alone makes it more organic and interesting to me"! Says BadyalTravelling solo is not easy especially when you are a women. Why unnecessarily attract attention?
why put yourself out there with Unfamiliars?Jyotika badyal is a part of growing breed of solo travellers, happy to step out of her comfort zone. Travel has rewarded her with rich  experiences that no school or college could have taught. The world is a magnificent place that's full of life and new places. Places that are waiting to be walked up on and  viewed  by the eyes of a Traveller.
The most common question Badyal faces is why she doesn't travel with her husband. "I have always got an extremely reaction because I am in my 30's and instead of starting a family. I'm always planning my next travel. Some applaud me for following my heart Whereas some lectures me, but I take everything with a Pinch of salt." Says Badyal.

Add to favorites