THE STORY OF JAANI: HOW HE BECAME ONE OF THE HIGHEST PAID LYRICISTS OF INDIA
Banda kiddan da vi bani,par janni nai banna –one of Jaani's most famous lines.
This is the story of one of the most popular song writers and music composers in the Indian music industry, Jaani, who did not even have a plan to be a lyricist. His full name is Jaani Johan. He was born on May 25, 1989, in a city called Gidderbaha, situated in Punjab, India.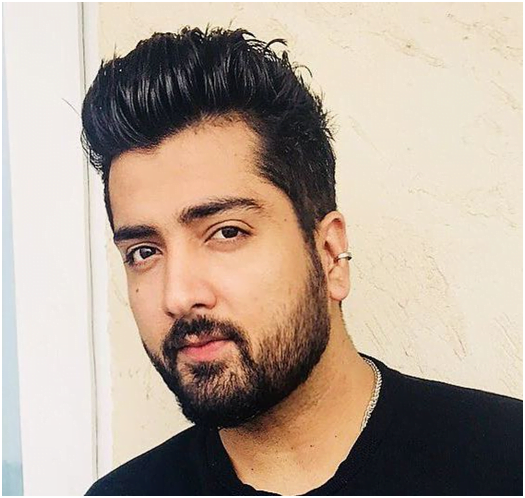 Jaani was very naughty as a child when he was in school. Once he bunked his classes to watch a very famous series of 80s and 90s "Shaktiman", for which he got punished by his teacher for 3 days straight.
He used to do a little bit of poetry to impress girls during his college life but never imagined that he'd become a famous lyricist.
Education:-
Jaani has completed his schooling at SSD Memorial School Gidderbaha.
Later, he graduated from Rayat Bahara University, Kharar, Punjab, in the year 2012.
He holds a Diploma in Hotel Management.
Start of his writing career-
Jaani comes from non-musical family background. Jaani did notwant to be a songwriter, rather he wanted to pursue the HotelManagement course and work abroad. He appeared for IELTSexams twice and failed to clear the examination, but he didn't quit, he appeared for that exam one more time and he passed the IELTSexam this time. He started planning to flee to Australia for further studies.
During that time, an Indian singer, Harrdy Sandhu, during his struggle period, wrote the song "Tequila Shots"but he didn't liked the lyrics as there seemed something missing from him in those lyrics but he was unable to correct them, so he went to one of his friends for help. That friend of Harrdy Sandhu knew about Jaani and that he writes such soul gripping lyrics, so he contacted Jaani and told himthe whole story.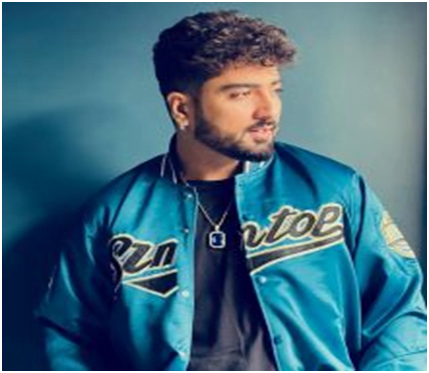 Jaani was travelling on a government bus when he listened to the lyrics written by Harrdy and immediately suggested the corrections and missing lyricson the speakerphone. Harrdy loved the new and corrected lyrics. After the release of this song, it became a hit. After this, Harrdy and Jaani became friends.
Blockbusters by Jaani
Jaani's first song was "Sant Sipahi" a local religious song in 2012, and he made his debutin the National Music industry and gained fame with the super hit song "Soch", released in 2013, which was sung by Harrdy Sandhu and composed by B Praak. The music video of this song was directed by Arvindr khaira.The idea and plot of the song "Soch" are based on a real story of one of his friends, who had a breakup with his girlfriend.
Since "Soch", Jaani, Harrdy Sandhu,B Praak, andArvindr Khaira have worked as a team, they further produced more blockbuster Punjabi songs, such as "Joker" in October 2014, "Backbone" in January 2016, "HornBlow" in April 2016,, "Yaar Ni Mileya" in September 2017, "Naah" in November 2017 and "Kya Baat Ayy" in September 2018.
His album "Shayar" with B Praak released in 2015, which includes tracks like "Taara" by Ammy Virk, "Ik Saal" by Jassie Gill and "Naa Ji Naa" by Hardy Sandhu, was a huge hit.
Some Collaborations with TopSingers-
Jaani has collaborated with almost every top Punjabi singer like Harrdy sandhu, B Praak, Gippy Grewal, Diljit Dosanjh, Sukhe, Jassie Gill, Ammy Virk, Badshah, Prabh Gill, Amrinder Gill, Kamal Khan, Gurnam Bhullar, Sunanda Sharma, Guri,Avvy Sra, Gurnazar Chattha, Arshhh and many more.
Some Blockbuster Singles-
Some of the biggest singles written by Jaani are "Filhaal", "Qismat", "Pachtaoge","Baarish Ki Jaaye", "Naah", "Titlian","Mann Bharya", "Duji Vaar Pyar ", "Kya Baat Aa" ,"Nikle Current", "Guitar Sikhda", "Hath Chumne" , "Coka", "Do You Know". These songs successfully won a lot of hearts from fans all over the world.
How Jaani writes such deep lyrics-
Jaani writes very deep and soul grippinglyrics, people think that there must be some story behind the deep lyrics written by Jaani but he says he never writes the complete song. He completes the whole song at the time of recording and this gives him good results. He along with his team prepares songs on the spot. Jaani says he is inspired by the great lyricist "Gulzar".
Jaani has written 108 single songs, 25 Punjabi film songs, 5 Hindi film songs and 2 studio albums as of now, and gained an abundance of love and support from the audience, not only from India but from all over the world.
Jaani is associated with some big music labels in the Indian music industry like T-Series, Sony Music India, White Hill Music, Speed Records.
He has started his own music label in the year 2020 which is known as "Desi Melodies" with director Arvindr Khaira and musician B Praak.
Debut in the acting industry-
Jaani made his screen debut as an actor in Jagdeep sidhu's Punjabi film "Qismat 2" which made a box-office of over USD 4.4 Million.
Jaani's love life:-
In an interview, Jaani has opened up about his love life. He shared that he has dated his girlfriend "Neha Chauhan" for quite a long time and they got married on 25th November, 2008.
He has also won several awards in the music industry.
Jaani is now one of the highest paid lyricists in theIndian Music Industry. He is regularly winning hearts by giving heart touching and time stopping lyrics to all of us.

Add to favorites