Inspiring Story Of Meenakshi Walke And Journey Of Becoming A Craftswoman
A 29-year-old woman, Meenakshi Walke got married in 2014 to a man named Mukesh Walke. For the next 2 years, without having to think of anything like earning, she was living as a homemaker. However, things took a turn when she had her first baby. The financial situation of their house was deterred. Hence, she also had to lend a hand in helping earn the money with her husband.
Meenakshi had always a liking for craft and art and she was even good at it. So, she decided to do something that involved this work. Thus, she started making wood carvings and thread jewellery and selling them from her house. She kept herself up with the work for quite a few years until in 2018 she lost her daughter in childbirth. This incident left a deep scar on her heart and mind.
Taking the venture outside
She refused to work after the incident as she was in the belief that her daughter died because of the excessive work she was doing. However, her husband told her otherwise. He persuaded her to continue her work first because it would keep her mind engaged from the loss, secondly they needed the money she was earning.
Even though Meenakshi kept herself away from work for a long time, with her husband's persuasion she continued again. Moreover, she was certain this time that she would take her venture outside. With this thought, she joined a programme named the Forest Department. The programme was for providing 70 days of training to the participants in the craft of bamboo art.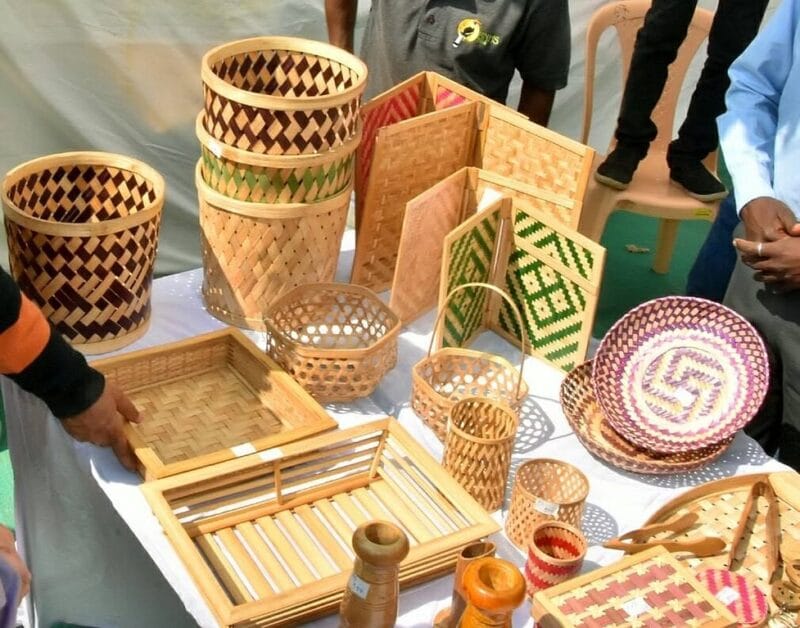 This programme was indeed a bonus for Meenakshi as she had already knowledge of wood carving and was even good at it. All she needed was professional training which she received from the Forest Department programme. Furthermore, though she knew nothing of bamboo after enrolling herself on the program, she discovered that she could do it pretty well.
What happened after the training
After the training, she started making bamboo products. Gradually, the word of her work started spreading around and Meenakshi began to receive numerous orders. To learn more about the bamboo market, she even joined a fair which was organised by the government in Nagpur. There she came to learn how much people loved things made up of bamboo. She of course smartly took it out on her work and improved whatever was required in her work.
The turning point in her work
The biggest achievement or rather turning point of success in her life was the day when she was approached by the organisers of the Miss Climate pageant. She was reached by the team in 2019 as a bamboo artist. They hired her for creating an eco-friendly crown. The crown and her work were liked so much by the event organisers that Meenakshi got a contract for making the crowns for the pageants.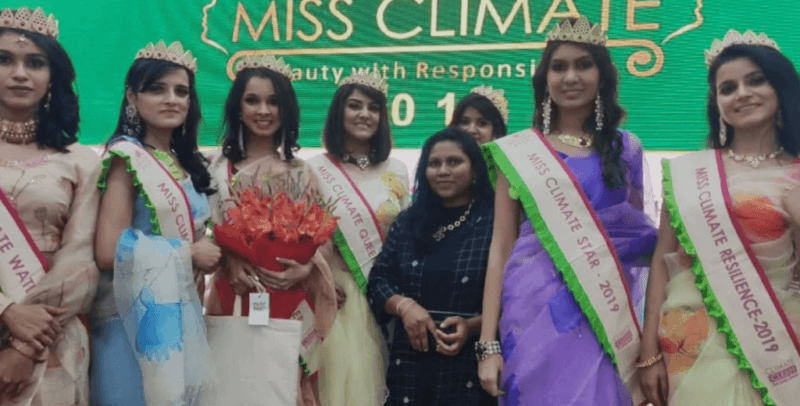 She was furthermore invited by them to the competition and treated her with the utmost respect. For Meenakshi, it was a great achievement. This pageant was indeed a turning point in her life as after it she was now recognised as a craftswoman. Or in other words, her identity as a craftswoman became even stronger after this pageant.
Her most famous product
Afterwards, she started making other products as well such as QR code scanners and friendship bands. However, her eco-friendly bamboo Rakhis broke the record. The rakhi she creates is completely sustainable as the thread is made up of khadi and bamboo is used as the main feature in it. Moreover, as Meenakshi is a firm believer in sustainability, she hates using plastic decorations and thus contributes to environmental health with her eco-friendly products.
However, when she first made her sustainable Rakhis in 2018, not many customers liked them and the sale didn't go well. But no space for disheartenment as these Rakhis of hers are sold worldwide today. These are shipped to London today and earned her a profit of Rs 3 lakhs in 2021 by selling 10,000 Rakhis.
Above all, in 2018 Meenakshi was honoured with the Nari Shakti Award for her work and success. Moreover, the Inso-Canadian Art and Culture Society presented her with the Woman Hero Award in 2021. This incredible woman has not limited herself to making bamboo products but has also been training other women in this craft. The reason she tells this is that she wants to see other women as well growing self-sufficient and confident.
Janak Palta McGilligan: Received The Padma Shri Award For The Contribution To Sustainability

Add to favorites