Top Stand-up Comedians In India
One of the finest methods to make yourself happy is to watch stand-up comedians on YouTube. Nowadays stand-up comedians are popular among teenagers, and their videos are free to access on YouTube. After purchasing their tickets to a show, you may also attend one of their stage shows. You can also access their videos by buying an amazon prime subscription.
In India, comedy is progressively gaining popularity in many forms. What I mean is that the People of India are constantly moving towards the OTT watching culture and thus stand-up comedy tops the list of online entertainment. Writing and presenting jokes is also unique for countries like India. India counts among those countries where jokes aren't restricted by language.
AIB abbreviated as All India Bhakchod was listed in the year 2015 and has a list of talented stand-up comedians. They never pass up a chance to make others laugh. These platforms provide humour that viewers find related to their own lives, resulting in their popularity. It's also pointless to do clean humour as a stand-up comedian. On social media, dirty jokes are perhaps the most popular.
It completely depends on the audience whether they find those double-meaning jokes funny or not. India's best stand-up comedian of 2022 is Zakir Khan whose jokes make people watch his videos repeatedly. In a culture fascinated with mimicking Bollywood, the comic, whose shows are mostly in Hindi, has cultivated a loyal following that understands him thanks to his catchphrase, "Main sakht launda hoon." "Pighalta nahi hoon," says the narrator.
Here's the list of
the top five stand-up
comedians of 2022
Zakir Khan
Zakir Khan is known as India's best stand-up comedian.  He was born on 20 August 1987 in India. There are several videos of Zakir Khan which have gained millions of viewers on YouTube.  There are over 6.75M subscribers and more than 556M views available on his videos.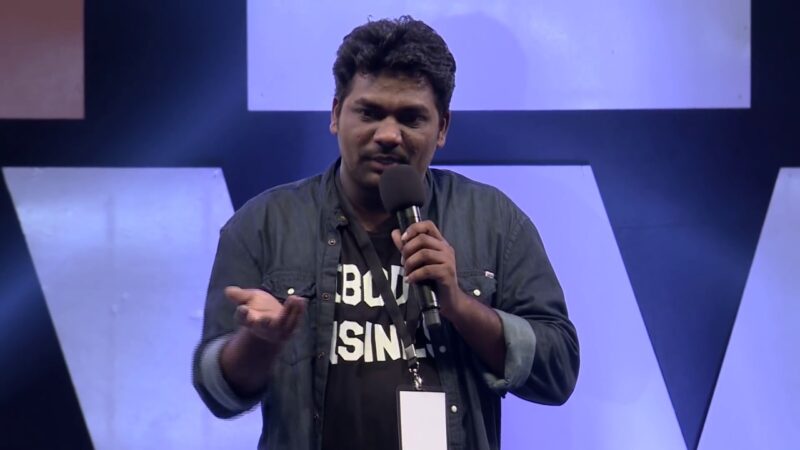 He gives back-to-back popular videos, as well as his puns, are funny enough to make your day. He also does live stage performances and is known to have the highest number of followers among the stand-up comedians in India. You can also watch his excellent performances in some of the shows like Chacha Vidhayak Hain Humare, Comicstaan, On Air With AIB, Haq Se Single, and Kaksha Gyaarvi show. Reportedly, Zakir Khan's new show is coming soon
Total no of subscribers: 6.75 M
Total Viewers: 556 M
Name of his YouTube channel: Zakir Khan
Abhishek Upmanyu
Another popular stand-up comedian in India is Abhishek Upmanyu. Born on 19 May 1998 Abhishek Upmanyu completed his education at A.K.S.I.P.S Chandigarh. In 2015 he stepped into the field of stand-up comedy and since then he has been recognised as one of the best stand-up comedians in India. He joined 'On Air With AIB' as a writer.  He has got over 3.8M Youtube channel subscribers in YouTube and over 43M views on his video.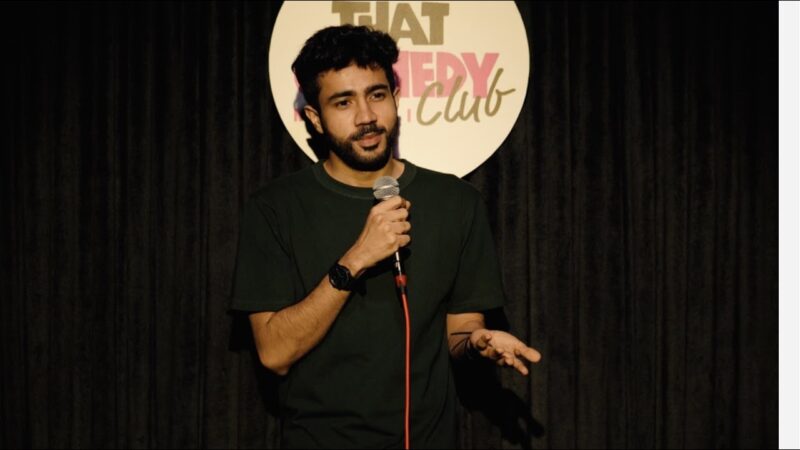 He has uploaded many funny videos on YouTube like friends, crime & The Cosmos, friends, crime & The Cosmos and many more. You can binge all of them on his YouTube channel.
Total no of subscribers: 3.8 M
Total Viewers on YouTube: 430 M
Name of his YouTube channel: Abhishek Upmanyu
Anubhav Singh Bassi
Born on 9 January 1991, Anubhav Singh Bassi counts among the top five stand-up comedians in India. He started as a stand-up comedian in the year 2017. He completed his education at National Law University, Lucknow.
He has given popular videos such as Roommate, Hostel, Waxing and Cheating. One of the best and most popular videos given by Anubhav Singh Bassi is Cheating.
Total no of subscribers on youtube: 3.29M
Total no of viewers: 185M
Name of his YouTube channel: Anubhav Singh Bassi
Munawar Iqbal Faruqui
Munawar Faruqui is one of the stand-up comedians from Junagadh, Gujrat. He was born on 28 January 1992. He did his first shown in 2018. He also makes music videos and roast videos. He has 1.4 million subscribers on his YouTube channel and more than 10 million views on his YouTube.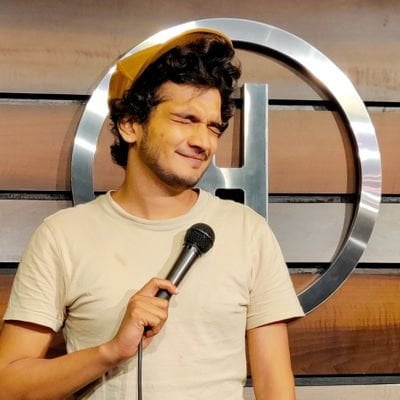 Some of his popular YouTube videos are Dawood, Yamraaj & Aurat, Ghost story, Doctor & Engineer, Politics in India and more.
Total No of Subscribers on YouTube: 1.54 M
Total Viewers on his channel: Almost 310 M views
Channel Name: Munawar Iqbal Faruqui
Biswa Kalyan Rath
Another prominent stand-up comedian who has won millions of hearts through his humour is Biswa Kalyan Rath. Born on 27 December 1998, Biswa completed his education at IIT Kharagpur. He is basically from Odisha and has started his stand-up career in 2014.
He has over 686K subscribers on the Youtube channel and has an average of 10 million views.Some of his popular YouTube videos are  Sushi, Biswa Mast Aadmi, Extroverts and Chaos, Uber and Me.
Total Subscribers on youtube : 686 K
Total Viewers: 140 M
Youtube Channel : Biswa Kalyan Rath

Add to favorites