Food Box; The Nutritional Food Services At Affordable Prices 
The food business started with zero investment and zero profits in the initial 6 months and now makes a revenue of 1.5 crores a year. It all happened when a man named Murali Gundanna one day decided to leave his job as a software engineer. He resigns by telling his boss that he is going to follow his passion for starting a food venture.
Murali was always bothered by the thought of starting something of his own. He finally thus walked straight to his boss' cabin and told him that he wouldn't be coming from tomorrow onwards. Intriguingly, Murali was not alone in this venture. He had the full support of his grandmother and aunts.
They had to have culinary skills and managerial capability. Murali, his grandmother Indiramma, and aunts namely Usha and Sandhya together started Food Box. It delivers home-cooked food. What makes it special about it is that the food is suitably affordable so anybody can afford it on daily basis. Moreover, food delivery is available for registered users.
How did they start it?
The group of these industrial people used a congested garage to start working on their venture. Furthermore, they even borrowed 2 large stoves to of course cook the food. Moreover, Murali's friends also rendered him full support in delivering the food. Meanwhile, his grandmother and aunts helped him in cooking and deciding the menu.
The Food Box started in 2015 and today delivers a variety of food items such as dal khichdi, ghee palak, balakai bajji, kheer, kesari bhat, thatte idli, etc. It offers breakfast, lunch, dinner, and snacks starting from Rs 70 per meal.
What makes Food Box special from the rest?
Murali's food venture serves quality food at affordable prices. The food carries full nutritional value which is otherwise not available at affordable prices. Most importantly, 30% of regular customers are doctors. Apart from that, many of the regular customers order all three meals a day.
Above all, Murali and his team try to keep the menu as creative as possible. Traditional food is served on Wednesdays and Fridays. While the menu shifts from North Indian to South Indian and to Chinese. The venture which started with a few family members and friends has today become a team of 27 professionals and chefs.
Moreover, there used to be 15-20 boxes ordered in the initial days. Whereas today the orders have reached 2,000 a week. There are 45000 registered users and the venture has made a total of 3,00,000 deliveries up to now.
How does Murali feel about his passion being accomplished?
Murali is proud of the fact that within a month only after starting his business, he got the opportunity to serve Narayan Murthy. And, not only once but multiple times. Above all, Murali won the tag of becoming the first online order supplier in Mysuru in 2019. Sadly though his grandmother passed away in 2020, and Murali makes his full efforts to make her talent reach across the city.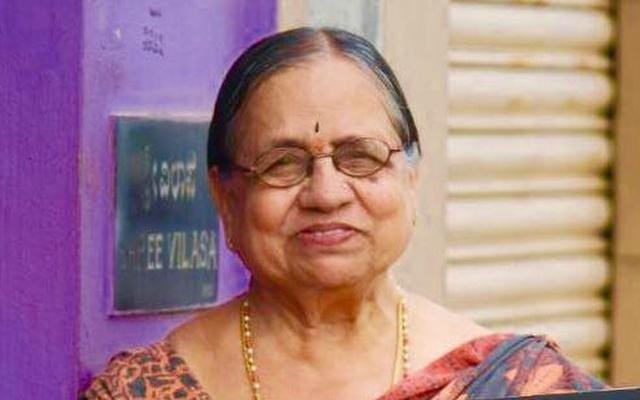 How The Punjabi Wrestler's Accidental Intervention Birthed Dodha Barfi 

Add to favorites