It's not our disabilities, it's our ability that counts – Manasi Girishchandra Joshi
Life is so unpredictable. Accept yourself, accept the loss and have confidence, believe in yourself and work hard. Manasi was born in Gujarat, she is a software developer by profession. At the age of 22, She lost her one leg in an accident on December 2011.
Due to the lack of early arrival of the ambulance and due to non-availability of surgeon in the hospital, she lost a lot of time there after finally getting surgeon, he saw that she is very young and have a crush injury and the leg is not separated, so he thought that applying some muscles and skin would be fine. But two days after the surgery, she got an infection in her leg, because of that Doctor had to remove her one leg and replace it with an artificial limb. The device, which is called a prosthesis, can help you carry out everyday activities such as walking, running and more activities.
Then she learned to balance, after 5 months she started going to the office.
As a child, I was very fond of playing badminton, for me at that time it was just a hobby. In school, I was selected in summer camp and won prize in the district level. Then when I was back on my feet, I started playing badminton again, Manasi said.
She started researching about para-badminton, and then she learned that something like that also happens.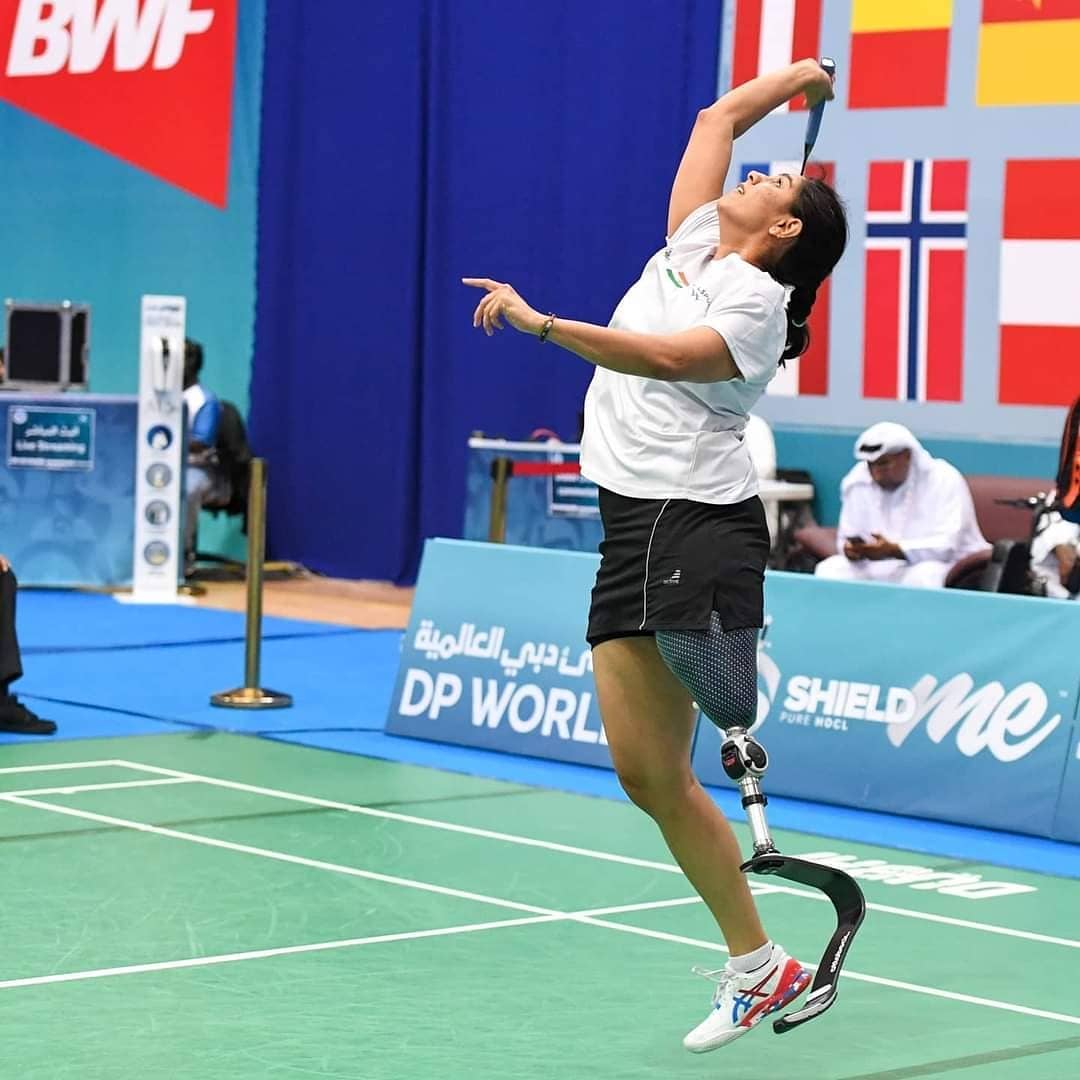 What is Para -badminton?
Parabadminton is an alternative to badminton for athletes with disabilities. Tournaments were being hosted at my office.
I participated and got a first place in 2011, but again in 2012 after losing my leg, I yet won the tournament again. So many people praised me and showed an interest to tell me that I should continue to practice and also should take part in the National championship.

"Manasi"
In 2014 she took part in the tournament and held 3rd place, and the first winner was Parul Parmar.
She was ranked #1 in Para-badminton and received an "ARJUN AWARD".
So Manasi  thought if she can  play against Parul Parmar, she can play against anyone. So she started practicing even more to be better than what she was yesterday.
First Indian para-athlete to be introduced by Barbie.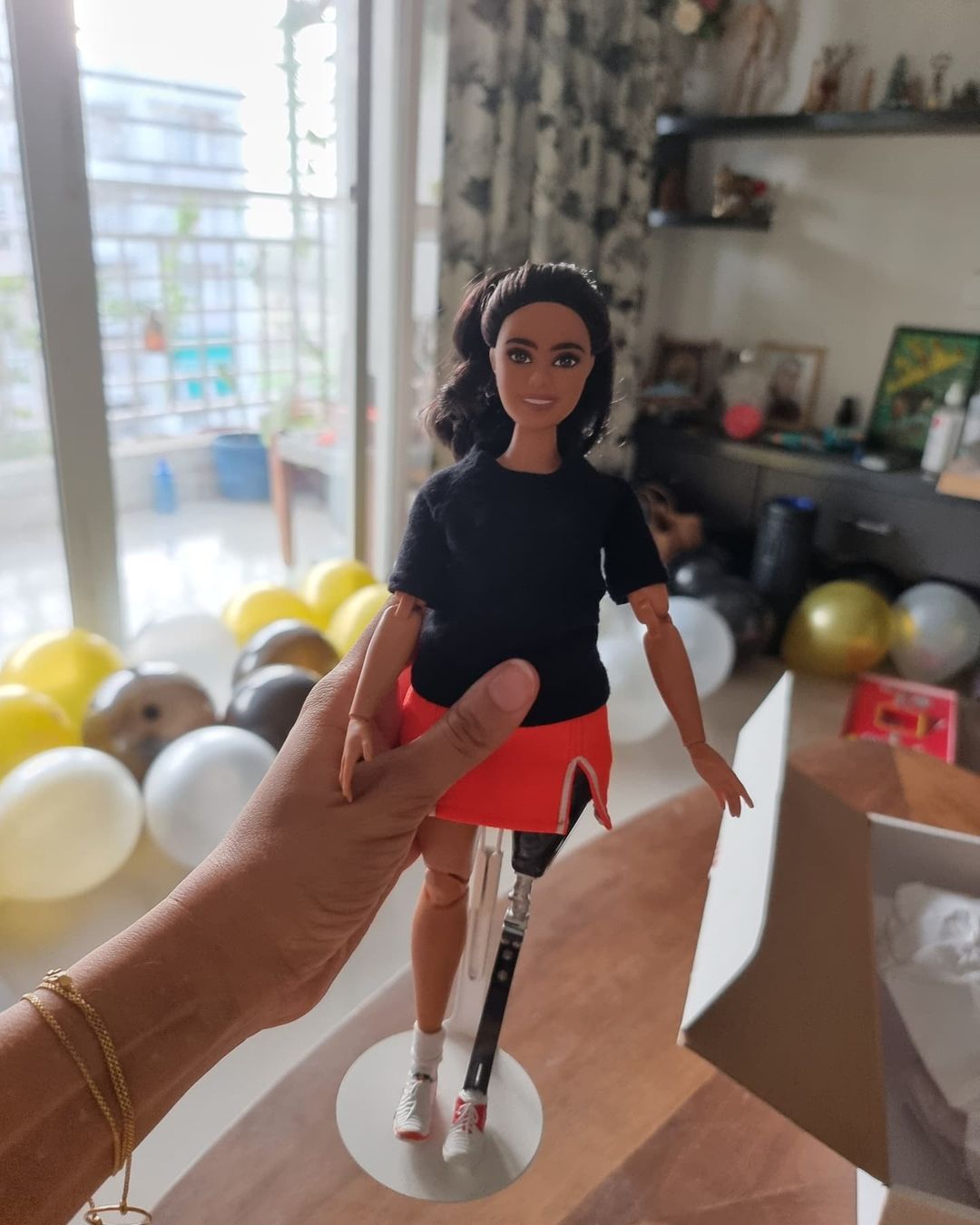 It's always a proud moment for any individual to go to a distant country and represents your own country and wave our own national flag.
With her professional sporting journey. She brought pride to India by representing the country.She currently holds seven gold, seven silver and twelve bronze medals in various tournaments.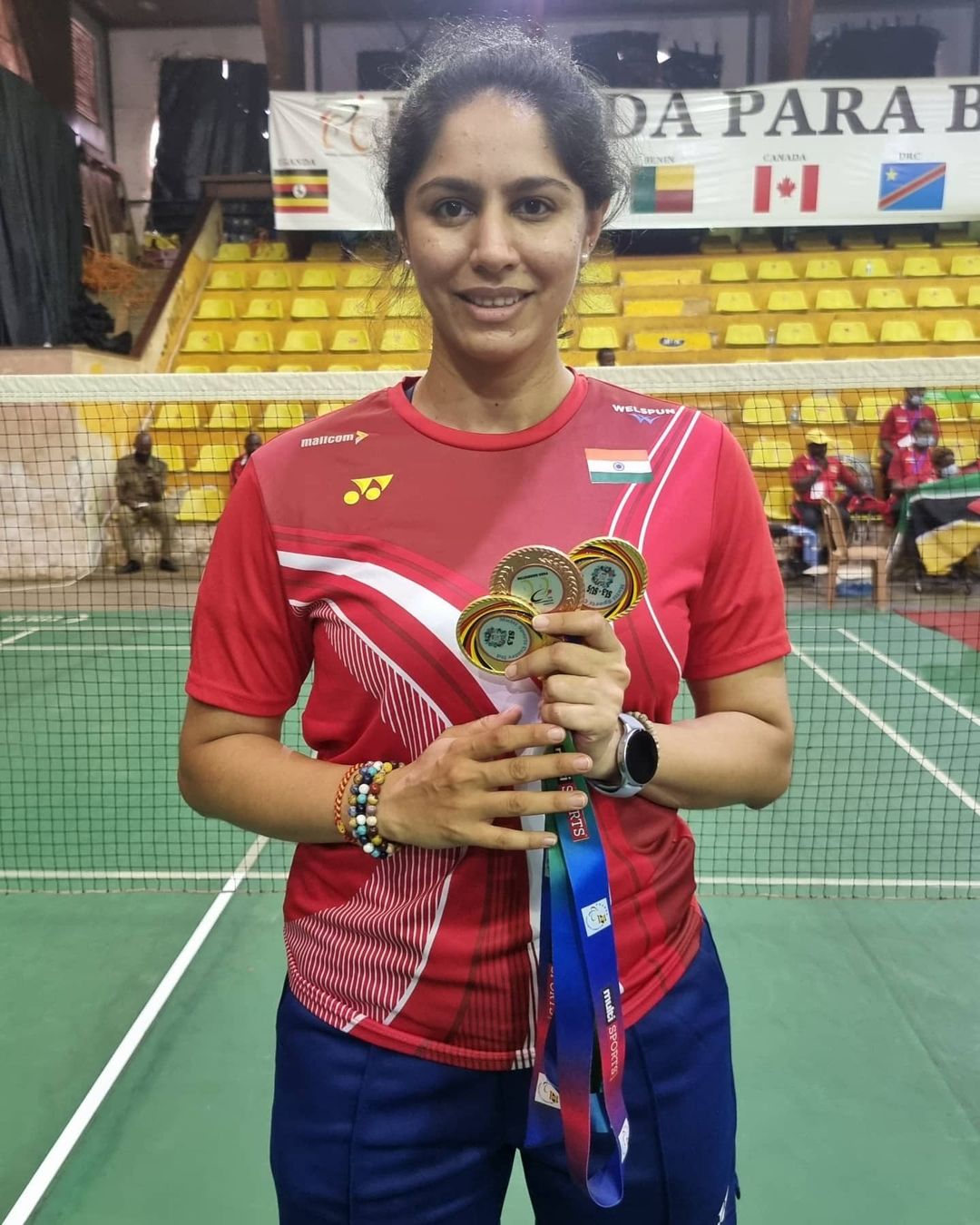 Trust the process. With hard work and dedication, the results will be great. Disability is not something that defines me. What defines me is my education, my goal, my aim. Everything defines me equally as much as a disability.

"Manasi"
Manasi Girishchandra Joshi is just not an inspiration to para-athletes, but to all women around the world.

Add to favorites