A few days back, the internet was inspired by a young kid when his video went viral. The video showed a young boy sitting in his wheelchair enthusiastically learning how to play basketball. You can see the little boy being confused as he is new to the sport, but not to miss his mom showed immense support by pushing him forward. This inspirational video touched the hearts of more than eight million people. The video was captioned "Mother's Love," which truly stayed with us.
So, can we have a drumroll, please? As this story is all about Shreyas Birwadkar, India's youngest wheelchair basketball player. The entire nation is now acknowledging this 10-year-old kid's passion for basketball. His journey to mark his name in history started almost six months back, and ever since then; he has been determined to make his childhood a source of motivation for many.
Looking at this, we decided to cover Shreyas' story with the help of sister Rakshanda. Being an elder sister, she never misses a chance to show Shreyas' talent to the world. So, without any further ado, let's keep moving to a fun interview we covered with Shreyas' sister.
In Conversation With Shreyas' Sister:
As we know Shreyas' mother quit her job to support his dreams, can you tell me more about their bond?
When Shreyas' was born, my mother had no plans to quit her job. However, they were both admitted to the hospital for almost a month because Shreyas' had spina bifida. During an operation for the same, one of his sensation nerves got damaged, which is why he can't walk.
So, since then, she has been taking care of Shreyas. She ensures he never misses school or practice, no matter the situation. Currently, we live on the first floor, and I carry him down, but one day I wasn't available, and my mom couldn't carry him either due to her age. However, she took help from neighbors and another nearby player just to ensure he didn't miss his school and practice.
Was he always into sports or is it a new passion he discovered?
He wasn't into support, but he has always been a cricket fan. Be it the teeny-tiny facts, history, or current news, he's always aware of what's happening in the cricket world. But I'll tell you how he got into basketball; a few years back, my mom reached out to Nisha Gupta, an international basketball player. She suggested we let Shreyas swim as much as possible.
However, we were locked to our abodes due to the pandemic. Once the life turned into new normal, my mother again contacted Nisha, and that's how he was introduced to Mumbai Wheelers, a basketball team. They all welcomed Shreyas with open arms. Project Mumbai, a sponsor of the basketball team, also greeted my brother with love and care.
Since Shreyas is the youngest wheelchair basketball player in our country, was it tricky for you to find a wheelchair for his age?
Actually, Shreyas doesn't have a wheelchair because we didn't want him to get habitual of it. We wanted to get him crunches, but due to some family issues, we couldn't. It's best for him not to get lazy.
However, in his basketball academy, it's mandatory to play in a wheelchair. Even though his wheelchair is small, he plays with adults; I have to say he's doing a brilliant job considering the given conditions.
Now that Shreyas is getting the fame he deserves, are there any changes he is going through mentally, emotionally, or physically?
No changes at all; he is still the same, humble, shy to fame, and continuing to improve in his games. Even if he becomes a celebrity one day, there won't be any significant changes. Even when his friends hype him up for his viral video, he tends to feel shy and run away. So, I don't think there are any changes in his behaviour or approach.
Shreyas also doesn't like when we record his videos, but as sister I believe I want to showcase his talent to the world.
How is he balancing education with basketball?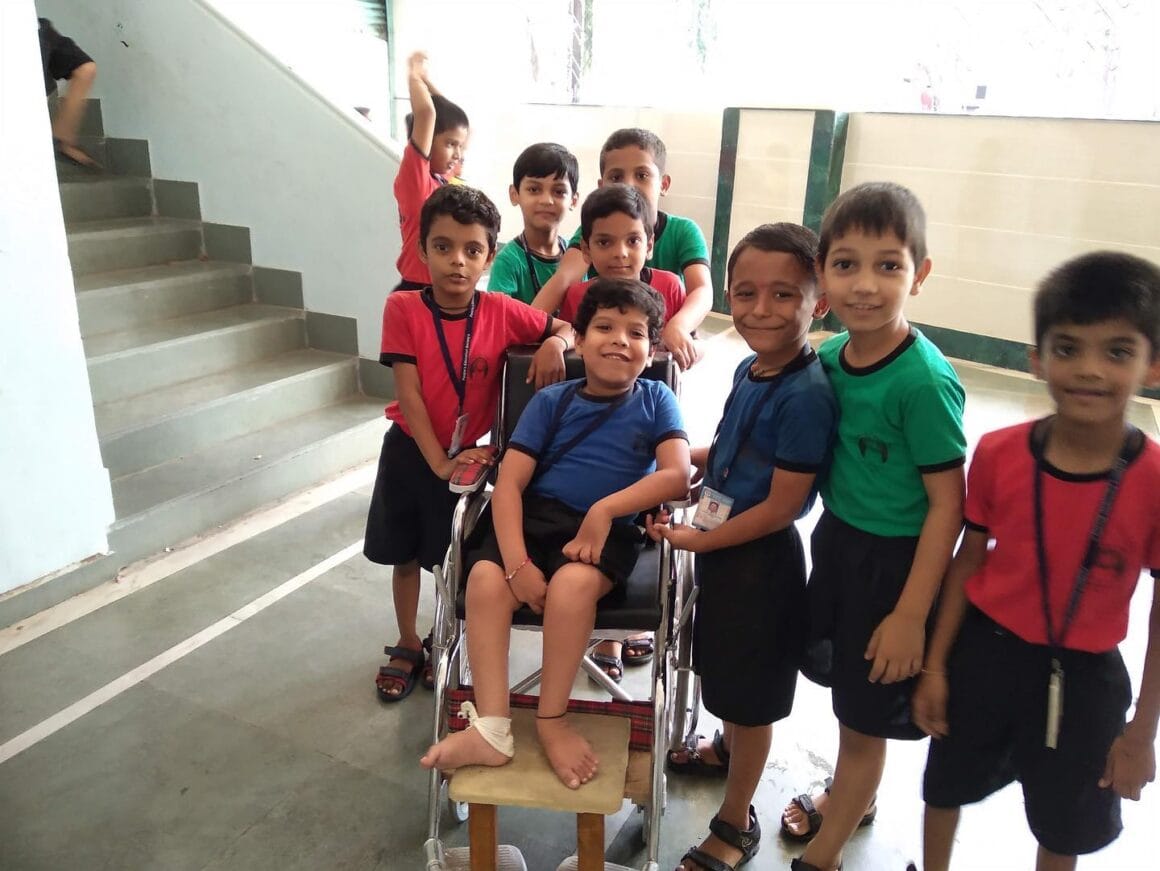 To be honest, it was much easier when he had online classes because he could take out time for basketball effortlessly. Now that he is going to school, we ensure he gets to play basketball on weekends.
He is a good lad when it comes to education. I mean, he scores good marks and manages to pay attention to all his subjects.
So, can you tell me more about Shreyas' future dream?
Shreyas aims to be an international basketball player; he is passionate about it. Shreyas has always said to anybody who interviews him that he wants to play internationally!
How did his first marathon go?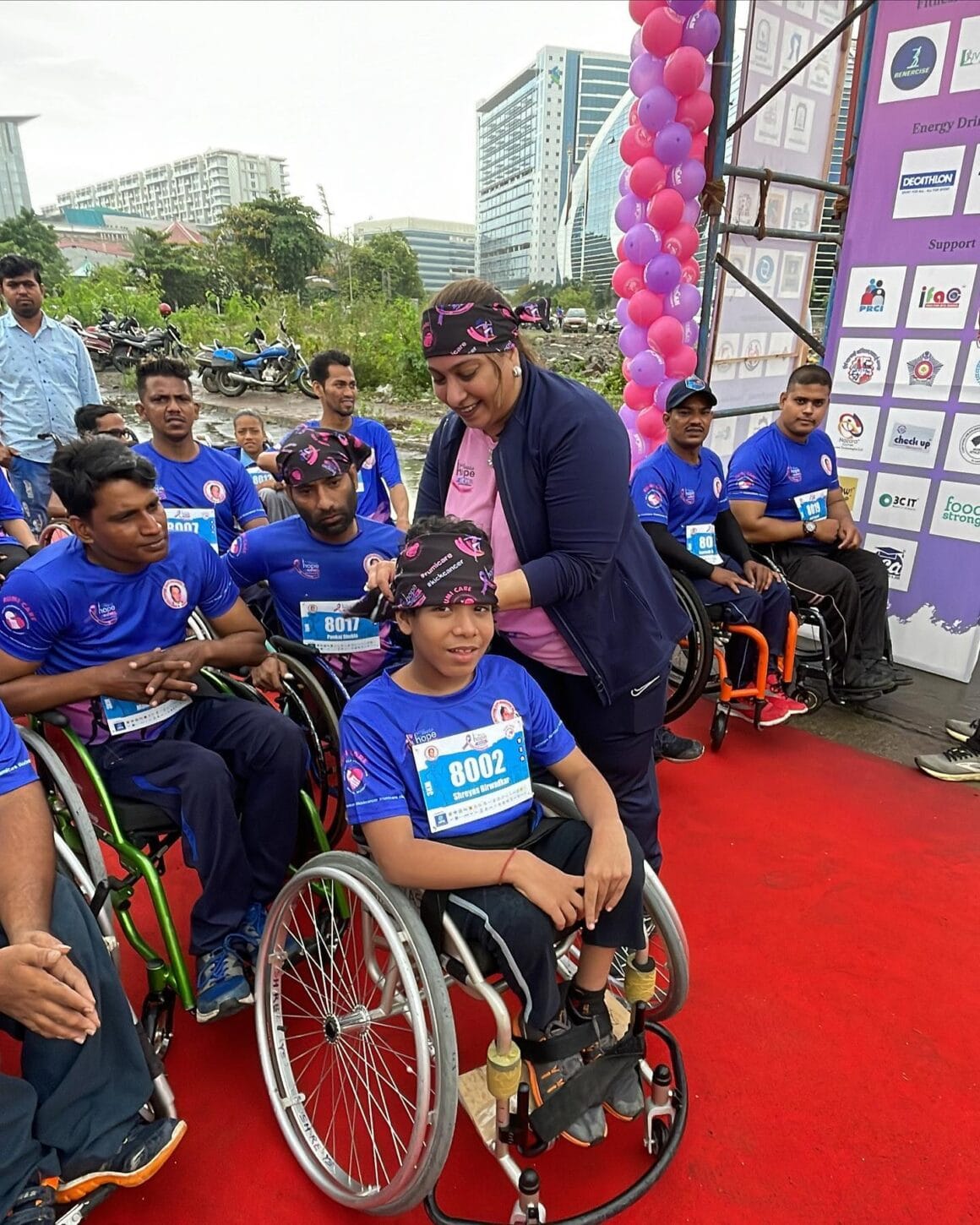 Even there, he was the youngest player among cricketers, basketball players, etc. At a point in the race, his wheelchair flipped, and he fell on his head; he got bruises too. However, he had no intention to quit, and that's how he managed to rank 6th in the race among all the adult participants. Shreyas doesn't believe in giving up so easily.
Did he face any struggle to reach where he is now?
As of now, our mother and I have ensured that Shreyas is protected from life's challenging situations; after all, he is still a kid. He didn't see the reality of life in a harsh way because, as his family, we always provided him with the love, support, and care he needed.
Honestly, I would never want my brother to go through any struggles as a sister. Hence, I'll ensure that I stick around to support him.
Except for basketball, are there any other activities he is really interested in?
Believe it or not, Shreyas loves cricket! In the marathon, we came across many wheelchair cricketers who advised us to get him into cricket in the next few years.
Besides cricket and basketball, Shreyas loves to gather information by surfing the internet. I recently showed him Ambani's house very excitedly, thinking he wouldn't be aware of it. However, it wasn't the case because he researched Ambani as well.
Coming to our last question, players are expected to maintain a healthy diet, so how does Shreyas manage his diet at such a young age?
Shreyas is a big-time foodie, but he still manages to consume a healthy diet as per his coach's instructions. See, for wheelchair basketball players, their strength resides in their hands. So, to maintain that strength, he has started looking after his diet now.

Add to favorites