The Sarojini market in Delhi is one of the most popular and the biggest flea markets across India. The lanes of this market are overflowing with customers, more women buyers, seven days of the week. You will find every accessory, clothing article, handbag, footwear, and the likes here. From everyday night dresses to ethnic and party wear attire, you will not leave here without a not finding your perfect apparel.
One must explore the market and dig deep to grab some of the best stuff from there. The Sarojini market is famous in India, but it is also known worldwide, and travellers from multiple countries visit this market on their excursions to India.
Several people wonder that if the Sarojini market is so well-known, why is every article so reasonably cheap? I am sure that you might be wondering this too, right this moment. Why do individuals from all over the world travel to this market when they are in Delhi?
Through this post, I will bring out some of the very unknown yet, significant facets behind it.
Reason for the reduced clothing prices in the Sarojini Market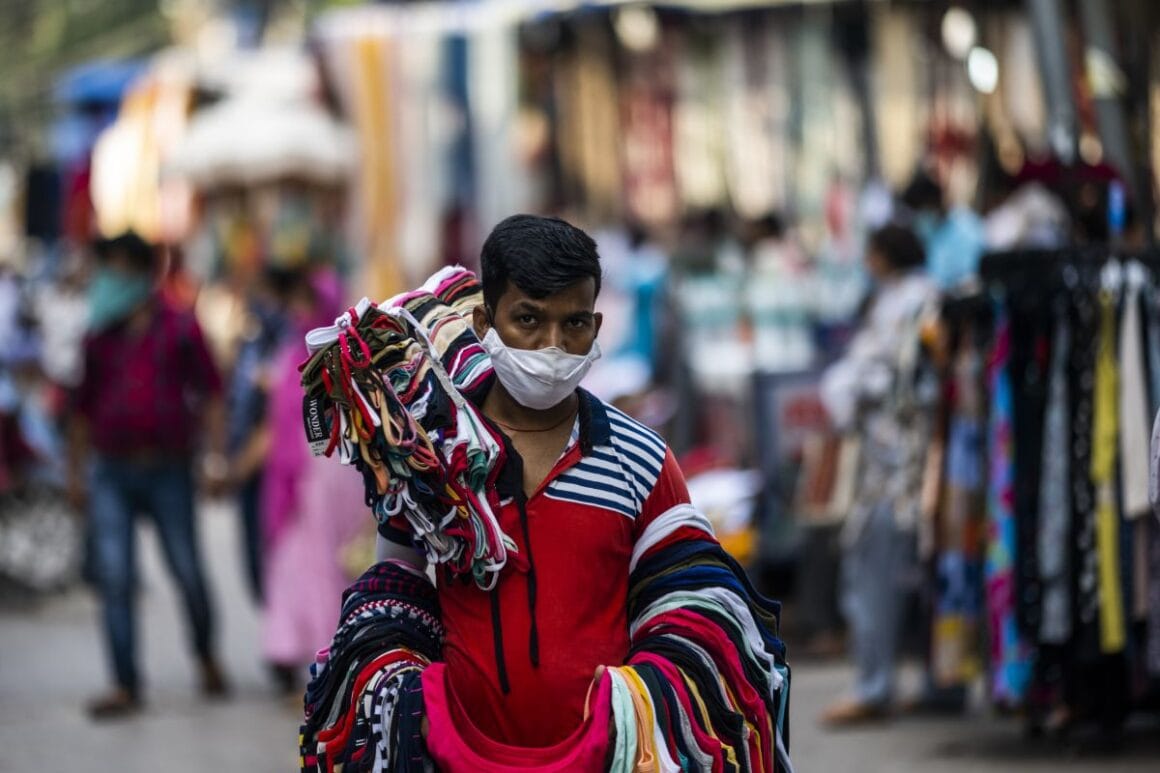 Let us think of it by applying some fundamental principles of economics. Many people here assume that these goods are factory or brand discards, which is merely one scenario out of the entire pool. It is simple economics that is at play in such markets, and the difference is between the taste of all the different categories of individuals.
Some well-to-do families prefer purchasing expensive things. To attract these individuals, businesses price clothes with huge margins and sell them through malls' brand outlets.
However, they do not want to miss out on the volume of such sales. Hence, it would be a waste of the capability of the products. Therefore, they also produce other garments and sell them with reduced margins, which helps reduce the companies' fixed expenditures. Consequently, it is a misconception that only abandoned products are sold in these markets, and there is other well-crafted available apparel too.
Know the famous market's business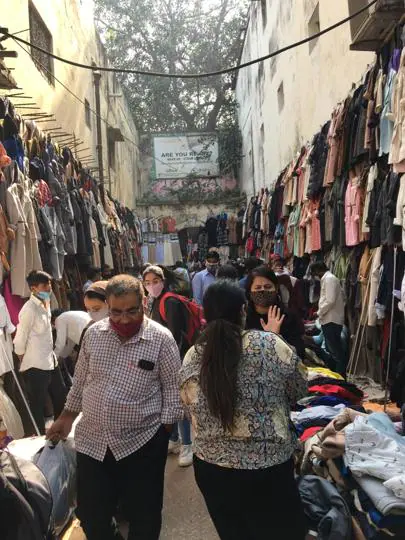 Sarojini Nagar usually stores the export materials, which get rejected because of a slight error. As we all know, big brands do not usually make an error, and the defective pieces, are then brought into the market at cheaper rates. You can get your hands on H&M, Forever 21, Zara, and other brands in a single location.
The vendors here pick up the goods from the exporters in bulk. So if they tell you that they will hawk you a shirt for Rs. 400, they probably picked it up for Rs. 100/150 from an exporter. So if you pick up a branded piece, it could have been disclaimed by that brand.
Simply put, this street market trades big brand rejected garments that have minor defects here and there. Hence, the clothes are variably cheap at Sarojini Nagar Market.
The quality of garments exhibited
What is another shortcoming that could cross your mind? The problem that the majority of the public thinks about is the quality of the products found here. Why do individuals worry that the clothes do not endure long and often question the worth of spending on such articles? Are the clothes reliable, sanitised, and clean?
When people visit Sarojini Market, they generally hunt for the most reasonable deal at the most affordable and cheap price given the location. The clothes found here might not look very clean because this market is a flea market, but they are definitely durable. Every girl prefers not to repeat clothes more than two or three times, and the articles at Sarojini are ideal for this. The market is suitable for trendy clothes as the fact about a trend is that it would go out of fashion very soon. For this reason, people do not have to spend hefty amounts on articles of clothing that would soon be sitting in the back of a closet like a mug's game!
Therefore, the quality of the clothes broadly varies. A person should never buy anything that does not look good to them, only because it is cheap. You are just going to create a mess in your closet! Another thing is that no one wants to have clothes they would never choose to wear. Often the pieces found are perfect for the occasion.
Whenever you are visiting Sarojini, have ample time on your hand. Bargain and spend a lot of time on your shopping. It is the secret weapon as to why every item is cheap! Don't buy anything that appears unreasonably expensive. Try quoting half the price that the vendor mentioned and see where that leads.
People, I repeat, brush up your bargaining skills as this is the perfect place where costs get cut by half. So keep your reluctance aside and quote a price that is way less than what the seller said because you do not want to miss out on that appealing top because you think it is pricey. Convince them with great conviction, and that piece you are eyeing will be yours in no time.
Where do these economic Sarojini Market products come from?
Ever wondered how those branded knock-offs, exotic handicrafts, and exported goods reach the flea markets? Around the time the Capital's hardcore party-goers return to their homes, over 10,000 sellers flock towards west Delhi. Unbeknownst to shoppers, they reach Raghubir Nagar market around 3 am every day to buy their wares for the day. Funky tees, used mobiles, leather belts, shoes — everything under the sun- are sold at throwaway prices.
The catch? It's all second-hand! No one knows when the market came into existence. Some say it is more than 40 years old, whereas others believe that even their great grandfathers used to sell goods here. From designers of showrooms to buyers from export houses to sellers from Janpath, Sarojini Nagar and weekly markets — the market is visited by several people.
Reasons to select the Sarojini Market for affordable and cheap shopping.
Here are some reasons Sarojini Nagar Market is perfect for the cheapest deals. What if we were to tell you that you would find the cutest of tops and dresses just at Rs.50 each? If I were to ask you, your instant answer would be Impossible! Well well! It is not impossible and 100% legit.
Everything you wish for is here!
There is nothing in your checklist that you will not locate in the Sarojini Nagar Market. Trust me when I say Sarojini has everything for you to do a makeover of your cupboard. From jumpsuits to long coats, sneakers to party shoes, crop tops to leather jackets, sling bags to rucksacks, pendants to bracelets, everything you wish for is available, and the list is never-ending.
Invariably Pocket Friendly!
Why do you suppose Sarojini is every college student's shopping heaven in the city? Everyone cannot afford to go to expensive brands and buy the dress of their dreams, especially when they are students. Still, Sarojini has sounder options, cheaper steals and unlimited variety. When in Delhi, never miss out on taking a trip to Sarojini Nagar Market, and you are not going to leave there disappointed.
Clothes for Seasons, All Year Round!
Never undervalue the variety of closet essentials Sarojini has for you. It is not just summer dresses, flats, or crop tops that are a fad in this market, but they offer clothes for EVERY Season.
Conclusion
If you visit Sarojini Nagar Market, you will never return empty-handed. Because the clothes are so reasonable and trendy at the same time, college girls swear that it is the most satisfactory market for shopping in Delhi, especially for students on a limited budget.
Read Next:

Add to favorites