This Primary Teacher Travelled 20 km Daily For His Students
Education is undoubtedly a weapon, accessory, and jewellery for the wearer. But we cannot ignore the one who understands its value in students' lives. We are talking about teachers here who devote themselves to helping their students in converting education into these three elements. Unfortunately, the number of such teachers compared to the students is low. However, we should respect and appreciate these teachers who are serving what their name suggests.
Today, we have one such primary school teacher Kamlesh Zapadiya. He, as a teacher has written his name into the success story of many of his students. Kamlesh always believed that education should be practical and fun. Students should be enjoying what they are learning. Most importantly, they should be able to comprehend what they are learning and implement it in their practical lives. Sadly, he saw things opposite to this belief in his students' lives.
His students had no clue about their studies. They had neither interest nor understanding of its value. Moreover, Kamlesh was not satisfied with the provided syllabus and the education system. He was not in favour of a heavy syllabus and the boring traditional way of teaching and learning. In 2014, the reality show 'Kon Banega Crorepati' attained his attention then and turned into an awesome idea. He turned the entire syllabus from classes 1 to 10th into a quiz format. This would be more enjoyable and easy for his students to learn.
To implement the idea, he needed to create a website where he could upload the whole syllabus and study material
However, he had to face a lot of challenges for this task. Firstly, he was living with his family in an orchard (wadi) where electricity and internet connection was the biggest hurdle. So for the task, he had to travel 20 km to a nearby town every day to sit in the cybercafe. Of course, before the new syllabus and website, he had to dig a lot of research and study methods. Thus, after months of researching and learning, he finally introduced the website 'Edusafar' along with the help of his friends. The entire syllabus was thus uploaded into a quiz format and is free to download for everyone.
Moreover, this syllabus has gained recognition from the Indian Institute of Ahmedabad. This website is managed by 6 team members who are also teachers in different schools in Gujarat. The team has furthermore launched another app which provides the syllabus in Gujarati for those students who are not from the English medium. This allows them to prepare for their higher education and competitive exams.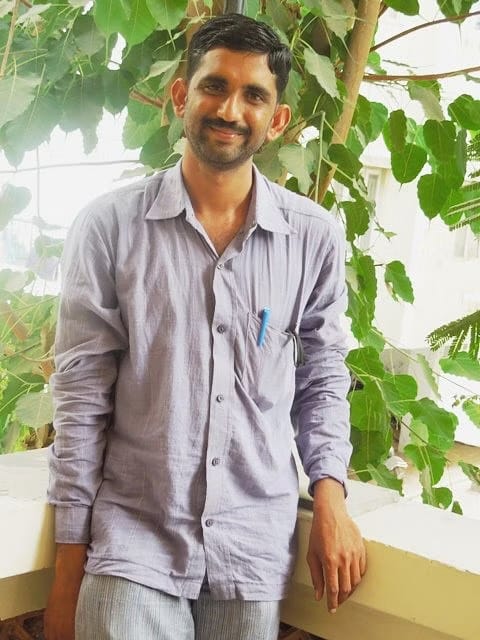 Above all, did you know that Kamlesh Zapadiya has not charged a single rupee from any student yet for these efforts?
His devotion is selfless and has rightly been felicitated by the Gujarat Innovative Education Council and the Gujarat Council of Educational Research and Training. He is among 100 such teachers to achieve this for their hard work in making education enjoyable along with access to the students.
Kamlesh Zapadiya's selfless efforts will always shine in his students' success and qualifications. He has earned a place in the lives of his students like a star in the sky who will keep shining and providing light in the darkness as long as it ought to.
Changing the Lives of Slum Children with Free Education

Add to favorites