How Neha Jain Turns Seaweed Into Dissolvable Plastics And Saves The Environment!
Plastic pollution affects the livelihood of millions of people, social well-being, and production capabilities. It is the outcome of alterations in habitats and natural processes and reducing the ability of ecosystems to adapt to climate change. It kills ocean life and terrestrial wildlife. Moreover, plastic takes up space, produces chemical pollution and creates microplastics.
However, despite these dangers, people can't help but prefer or use plastic packaging enormously. Whatever the reason behind the heavy use of it, it is the waste that ends up piling in landfills and water bodies. As a result, harming biodiversity. Fortunately, we have a few rare people who are sincerely concerned with the environment's health and take the initiatives to make things better.
Neha Jain completed her graduation from Christ college Bengaluru and joined Google in 2006 as an employee. From 2006 to 2009 she travelled a lot throughout the country during her employment at Google. However, it was in 2009 that she decided to settle in Mumbai. Neha was greatly affected by how plastic bags are used not more than five minutes in a single use and live on for hundreds of years. That's when she decided to come up with an eco-friendly alternative to stop this catastrophe.
She quit her job. Yes, that's right! Neha quit her job to save the environment and after intense research, she came to learn about seaweed. She learnt that this unique species could change the entire game of plastic consumption in the country. In 2020, she thus launched a material science start-up, Zerocircle.
Zerocircle basically turns various species of seaweed into low-cost packaging. Seaweed is a marine plant species which does not need fertiliser, fresh water, soil, or energy to be grown. The team of Zerocircle attains seaweed from the farms of Gujarat and Tamil Nadu. The second step involves crushing them into powder which is then turned out in handbags, carry bags for clothes, film for food, and whatnot!
Wondering how seaweed makes a difference and contributes to saving the environment's health? Well, the packaging made out of it is totally soluble and dissolves in the ocean without releasing microplastic which could otherwise cause harm to the biodiversity. Isn't Zerocircle doing an amazing job in an eco-friendly project and bringing in low-cost plastic alternatives?!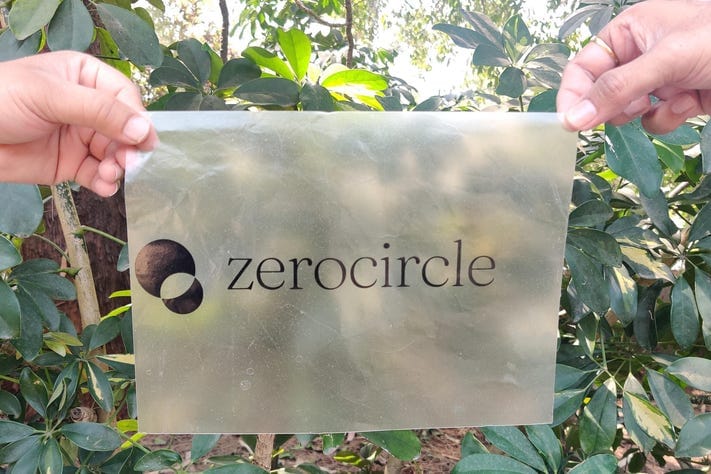 She Changed The Dumping Ground To A World Heritage Site 

Add to favorites