People and systems in the medical field need to be held to a higher standard of accountability, and greater operational openness must be implemented immediately. For a long time, India's healthcare system has struggled with various difficulties, including a lack of facilities and inadequate human resources, to name just a few.
Inadequate infrastructure in India's healthcare system
The Indian health sector had a three-tier configuration: primary, secondary, and tertiary. For primary healthcare, rural people use sub-centers, primary health centers (PHC), and community health centers (CHC); for secondary healthcare, the district and sub-district hospitals are used. Tertiary care is provided in higher-level institutions, such as hospitals with specialized departments. The government must prioritize primary healthcare as a public good while also paying attention to the other two levels of healthcare: secondary and tertiary.
India has struggled with a shortage of well-equipped medical facilities for a long time due to a lack of adequate infrastructure. In addition, the rate at which these medical training or teaching facilities are being built is well below the need for time.
For a long time, private medical institutions had to be erected on the property of at least five acres in size due to government regulations. So, a few private medical institutions have been set up in rural places where it's difficult to find trained full-time doctors because of poor living circumstances and low wages.
Only recently has the newly formed National Medical Commission (NMC) proposed eliminating the need for a medical institution to be built on at least five acres of land.
To make room for more students, NMC proposes reducing the minimum number of beds per student. New rules also specify the specifications for classrooms, libraries, and labs, the minimum number of beds needed at the medical college attached, and the locations of staff offices and student housing options.
Scarcity of competent and well-trained medical workers in India's healthcare system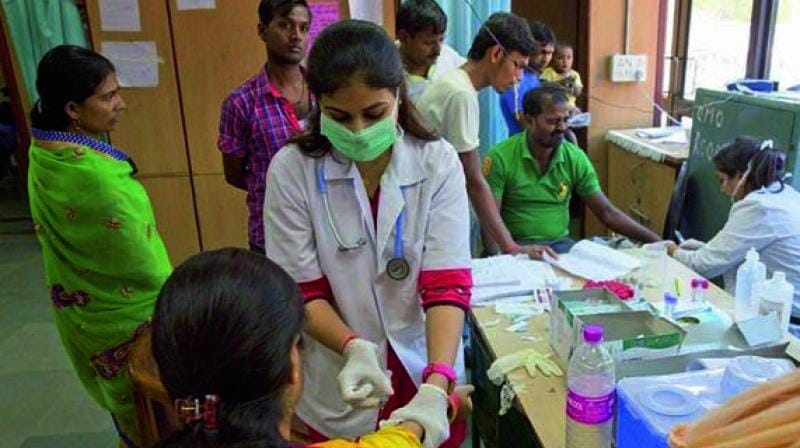 One of India's most serious issues is the acute lack of medically qualified employees, such as physicians, nurses, paramedics, and those in primary care. Rural India, which is home to 66% of India's population, is still in a precarious state.
It's still appalling that there are just 0.7 doctors for every 1,000 people. The process of resolving this issue will take time. Increasing the capacity of current educational institutions while also establishing new ones is an effective way to deal with the problem.
An overwhelming number of patients
Covid-19 pandemic had already put pressure on overburdened health care services, even before the outbreak. In addition, administering healthcare services for a population of 1.4 billion people is a tremendous effort in and of itself.
To manage patient flow more effectively, healthcare institutions need to use technology wherever appropriate to simplify operational and clinical operations. It's also important to look outside the box and encourage virtual care procedures, such as those offered by the telehealth industry, which may greatly lessen the patient load burden.
Efforts to improve public health and preventive healthcare
National Health Policy 2017 emphasizes the 'Health for All' strategy, which aims to ensure that all people have access to healthcare at a reasonable cost. However, the NHP 2017 allows for a great deal more. There has to be a shift in public health policy from reactive to proactive.
The government's Ayushman Bharat, Health and Wellness Centres (HWCs) component has gotten far more attention and resources than the universal health insurance (PM-JAY) component. For healthcare to continue to expand, this imbalance must be corrected.
Anxiety over high out-of-pocket expenses persists in India's healthcare system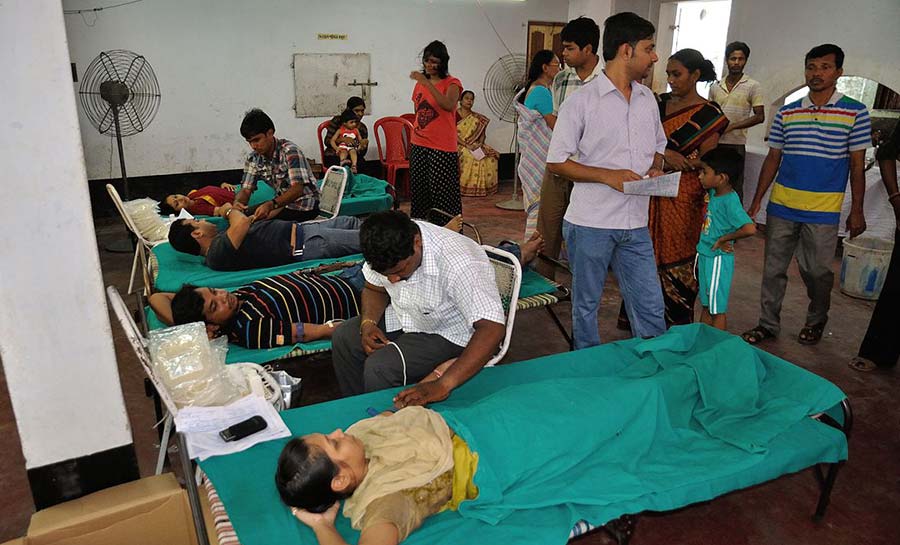 Hospitals in metropolitan areas are the most common locations for free healthcare; however, many institutions have low staffing levels and are poorly prepared. It is well-known that public healthcare may significantly lessen the need for private healthcare providers. As a result, many people have little choice except to use private healthcare providers and pay hefty out-of-pocket costs. Consequently, private facilities supply most health care services; in India, individuals pay 65% of medical costs.
The problem may be solved by increasing the number of individuals covered by health insurance. The government and corporate sector must work cooperatively in this respect. Health insurance uptake will rise due to the adoption of digital insurance processing systems connected with the healthcare ecosystem.
Medical practitioners' preference for private practice
Many doctors prefer to practice privately in their clinics to earn more money and profit. Economically disadvantaged persons are denied greater access to medical treatment as a result. Consequently, the Indian healthcare system is in a precarious state of growth.
COVID-19's impact on Indian healthcare
Even the world's most modern healthcare systems have been tested by the COVID-19 epidemic, which has also disrupted India's healthcare system. Although India's healthcare system is normally adequate, the second wave of COVID-19 brought it to a halt.
Oxygen and medications needed for the treatment of COVID-19 in India showed a decimated Indian healthcare infrastructure. A lack of awareness about health insurance made many people uninformed of COVID-19's in-patient care options.
But not all the news was depressing: India's commercial healthcare businesses have taken the lead and are supplying the government with testing, isolation beds for treatment, and medical professionals and equipment at government COVID-19 facilities and in-home healthcare for those infected with COVID-19.
Conclusion
Healthcare systems and policies define how health services are provided, used, and affect health. The Healthcare system in India is failing, but healthcare education is improving. Training professionals should be a key concern, along with fixing infrastructure problems. Online seminars and courses from trustworthy sites give advanced and customized instruction. Investing in intense medical training can benefit India's healthcare system in the long term. Knee-jerk reactions are used to improve healthcare quality. Healthcare must boost operational transparency.

Add to favorites