Dhana And Thilak: Marriage With A Higher Purpose? 
Companionship, enjoyment, completeness, fruitfulness, protection and so on are the considered essentials of sacred marriage. In old times if it was taken as sacred, in today's time it can turn out to be scary. In those times, people used to tie knots primarily for companionship, procreation, and redemption. Today, it can have individual purposes depending on the married couple. However, one thing that remains common between both times is the connection that is spiritual, emotional, and physical.
A marriage can have a bigger purpose as well. After all, behind every marriage is a reason, be it love, need, support, helplessness etc. Since the reason lies from couple to couple, we have a story of a marriage with a unique rather higher reason. On June 1, the year 2012, a couple ties the knot. However, it was not like any other marriages that we witness around us in our regular lives.
Let's get into the details of this ceremony
Firstly, the ceremony was held to raise funds for the education of underprivileged children. Secondly, the children from 8 families were specially invited to the celebration as marriage attendants. Lastly and most importantly, the bride was the real hero of the ceremony who presented that a bride is much more than a piece of decoration by wearing simple clothes instead of silk clothes and heavy jewellery.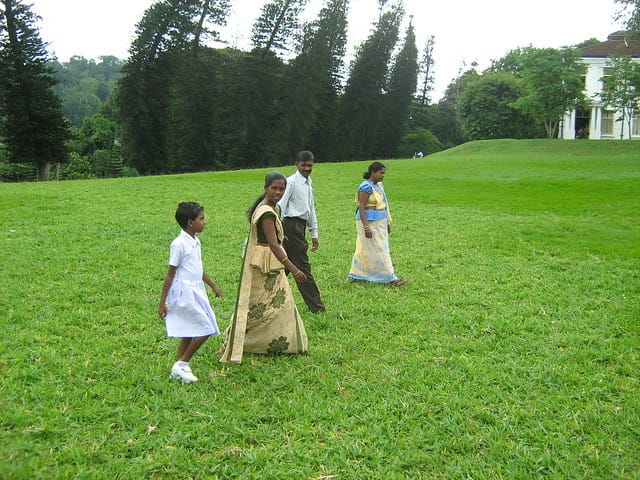 The ceremony, moreover, was performed in the simplest way possible and attended by the close relatives of the couple. Most importantly, the couple set a request not to bring the gifts but only the donations to the fund. Besides the actual reason for this marriage, it also served as a fundraising set up for the poor children. Now, it's finally time to disclose the higher reason for this knot.
A six-month-old baby girl named Theresa was abandoned by her teenaged mother. The mother was actually HIV+ but the baby was non-affected. The girl took out Dhana's (the heroine of the story) heart. Even though Dhana had no intentions of ever getting married, Theresa ignited the motherly love inside her. The adoption home wanted a married couple to adopt her before she turns 1 because babies find it difficult to adjust to a new house after that age.
However, Dhana being unmarried could not adopt Theresa when in fact she wanted to
Dhana had a friend named Thilak whom she met at India Against Corruption movement. Thilak was a person who entitled his life dedicated to the welfare of underprivileged children. In a way, both Dhana and Thilak shared the same interests and thinking. Moreover, he is a co-founder of Sevai Karangal which manages and looks after around 260 children.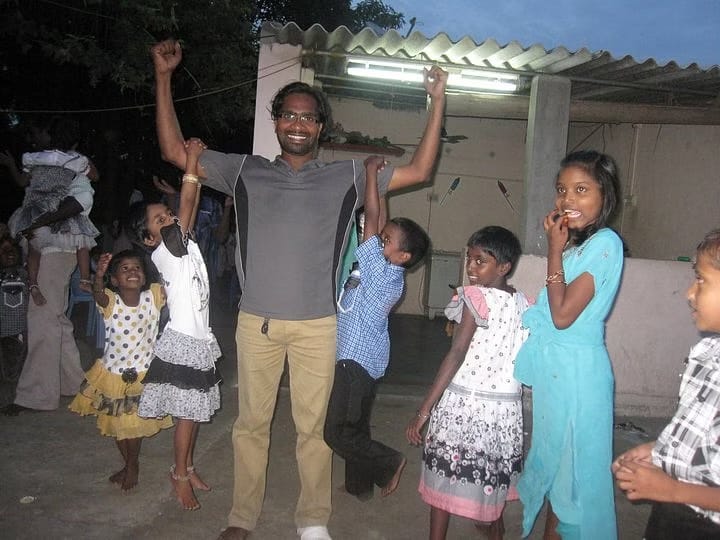 Thilak also raises funds for the infrastructure for the homes of poor children, their education, stationery, and books through this organisation. He even organised water filters in their homes. The organisation has established a mentorship projected name Navigator which workshops to polish the creative skills in the children. Back to the marriage story, Dhana had no option and she did not want to lose Theresa. Hence, she approached Thilak with her situation and asked him to marry her.
That's why they chose to get married
That's the reason they got married, to give a good life and abundant love to a child which it deserves. The couple knew each other as mere friends, there wasn't a romantic love between them neither they had the intention of getting married to each other. In fact, both of them didn't want to marry ever.
They wanted to serve their lives for the welfare of the poor children and Dhana, to animals as well. Although love was not there in them as a couple, their marriage symbolises sacred love and a pure bond. The love and bond which they named Theresa. Above all, they have been fulfilling their wish to serve underprivileged children as well.
This Professor Devoted Her Life to Educate the Underprivileged Children

Add to favorites