Partho Bhowmick: Providing a Way Of Expression to The Blind
Blind With Camera: Beyond Sight Foundation has proved that the impossible can be made possible after figuring out what it takes to be so. This initiative has shown visually challenged individuals a way of expressing their inner selves through photography. We have now been introduced to the blind experience through the perception of touch, sound and warmth. Doesn't it feel interesting to think the visually impaired getting into photography and expressing themselves through it? Well, the credit goes to Beyond Sight Foundation which made it possible.
Wait, didn't you wonder about the emergence of this fascinating idea? Well, Partho Bhowmick's mind is the real home of this idea who was one day reading an article about Evgen Bavcar. Evgen Bavcar is actually a blind photographer from Paris. He himself is a photographer and reading that article about him made him lost in thoughts where he brought out fascination and motivation to know more about the blind world.
Partho had the urge to learn more about how photography is a medium of expression for visually challenged people. That's when he started his journey on this path and ended up birthing Blind With Camera. Moreover, he has been copiously successful in being able to bring alive his vision of connecting the world of images and the world of visually deprived people.
For these people, photography is a different, powerful, sacred and very personal connection and experience than normal people
For them it's not just about the pictures, capturing hues, tones, and lighting. Partho explains that these special people create a mental image through various tactile, and audio clues, visual memories of sight, the warmth of light, and cognitive skills. This happens before they make the judgment of taking a picture. Thus, the camera is a source of exploring the visual world for them. It is a medium of gaining knowledge while recording their imagination and point of view. Isn't it captivating? I don't think art and artistry could found better definitions.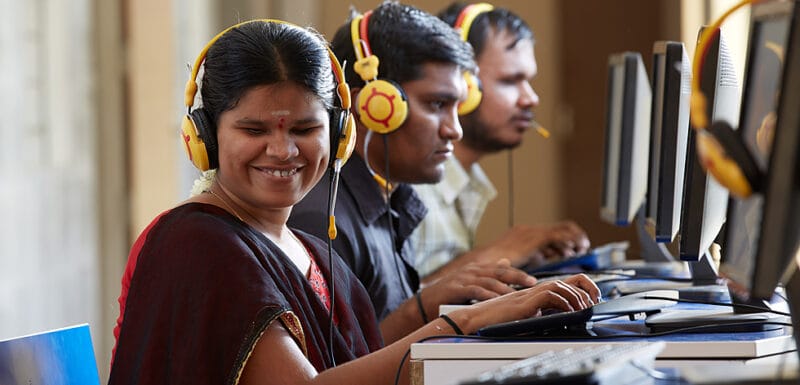 Partho's organisation Blind With Camera is the nurturing mother behind this art. It conducts workshops where it introduces photography to the visually challenged and helps develop their connection with this enchanting realm of expression. Moreover, the pictures taken by these special people are presented in the exhibitions. This way, their talent is exposed to numerous eyes and above all, it also works as a source of income for them.
The exhibition most importantly gives new hope and a sense of pride to the visually impaired. They learn their worth and get to elevate their self-esteem. It also ignites more confidence in them and inspiration to make more achievements. Blind With Camera has built a ladder to showcase artistry without limitations. The organisation and the idea it is built upon are indeed unique, helpful, and beyond words. It has given each of us something new to learn and express.
Priti Gandhi: Providing A Kit Library To Every Poor Student

Add to favorites