Living and Inspiring Others to Live a Sustainable Life: Janak McGilligan
 In 2015, she was honoured with the Padma Shri award for her social work. Janak Palta McGilligan or Janak didi living a sustainable life has trained around 1,50,000 young people, and 6000 women from rural and tribal areas in solar cooking. Not only the training, but she also welcomely provides tips on sustainable living to her guests. 
McGilligan owns an Indore-based non-profit 'Jimmy McGilligan Centre for Sustainable Development' as the founder and director. Moreover, Barli Development Institute also comes under her as the former director. It is indeed an institute for rural women.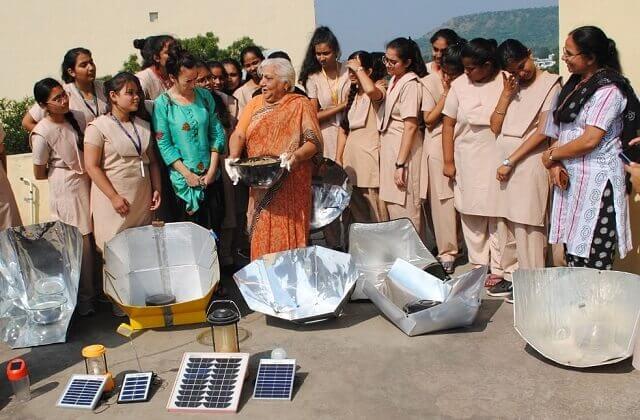 The earlier life 
McGilligan was only 17 years old when she had open heart surgery and went through a near-death experience. After the recovery, she felt that she was given a second chance to live her life. Above all, she now did not want to take life for granted and decided to do something great with it. 
In simple words, the experience changed her perspective on everything and her way of living her life. At that time, she felt close to mother nature. She was abundantly grateful to it and thus wanted to devote her life to doing things for its well-being.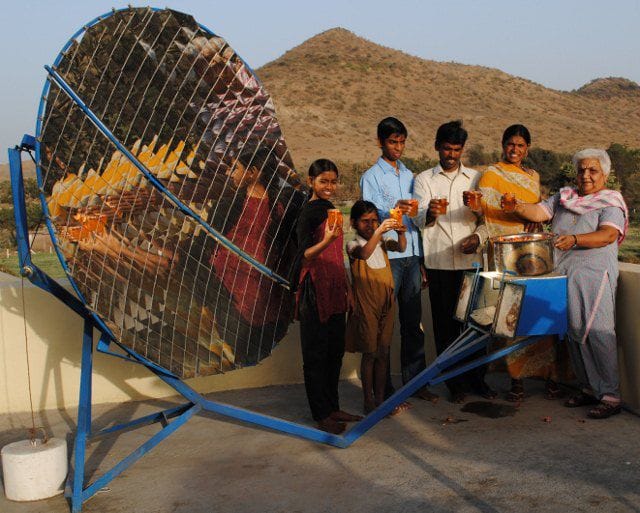 How did it happen?
 With her urge to save the environment and her initial efforts, she received an invitation to the first Earth Summit 'Rio De Janeiro'. There, she came to learn about the problems the environment goes through around the world. 
It was in 2011 when she came close to nature and got to live the life she had promised to the environment. She moved to her hometown in Sanawadia village near Indore after her husband passed away. It was then that she turned her house entirely sustainable.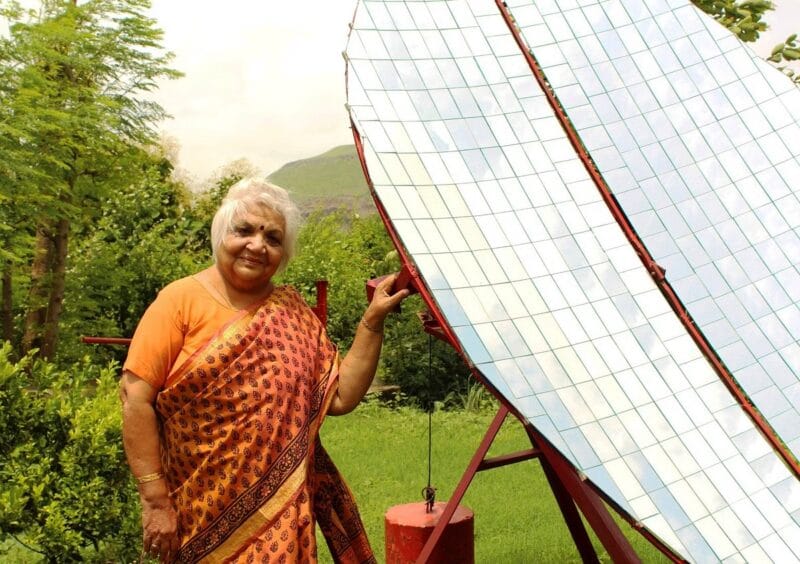 Her house is powered by a windmill thus there's no electricity generated. Moreover, McGilligan plants her own vegetables, rice, and all the required spices in her beautiful garden. This amazing garden of hers has 160 trees and 13 crops. Most importantly, she even cooks her food in solar cookers. Also, did you know that she uses newspapers to power the kitchen in dark by converting them into bricks?
Adapting and living a sustainable life is a very sensible thing. However, guiding, training, and motivating others to adapt to it is a huge contribution one can allot to the betterment of the environment. McGilligan has been doing an amazing job and she truly deserves the award she has received. And people like her are the accurate owners of appreciation and respect. 
His Company Makes Zero-Wood Boards And Saves 20000 Tress From Being Chopped Down

Add to favorites