Story Tailor: A Children's Clothing Brand With Panchatantra Stories 
We have seen kids' clothes designed with western famous tv characters such as Spider-Man, Super Man, Batman, and Hulk, etc. however, I bet not many of you must have seen clothes designed with stories of the Panchatantra. In fact, there were not many such brands in India with such designs until Story Tailor came into existence. 
Story Tailor is a comfortable, eco-friendly clothing brand for kids. The brand moreover hand prints the designs of the stories of Panchatantra. 
Who brought the Story Tailor?
Krishna Siddhapura after having her first kid, realised while indulging herself in her son's shopping that kids' clothes were immensely influenced by western tv characters whereas there are very few Indian brands with such designs. Even if there were, they had way too conventional designs and prints. 
Krishna thought of launching a clothing line with Panchatantra's designs. She moreover had an advantage which could lead her to this path. In simple words, her husband Bhautik runs an advertising company 'MomMadeCo.' 
Another factor which influenced her to start the clothing brand was also the reason that she and her husband were raised in joint families. Hence, both of them were raised listening to traditional and folktale stories. Most importantly, her In-laws also love wearing traditional clothes to an extent that her mother In-law would sew traditional clothes for all the children of the family for functions and festivals. 
How did the Story Tailor birth?
After discussing it with her family, it was now time to start the clothing line Krishna had envisioned. Both she and her husband left Mumbai and settled in Vadodara to follow their startup dream. The research went on and they came up with several storylines for the print designs. 
Initially, they decided to work on block printing. However, they realised that screen designs would be better than block printing.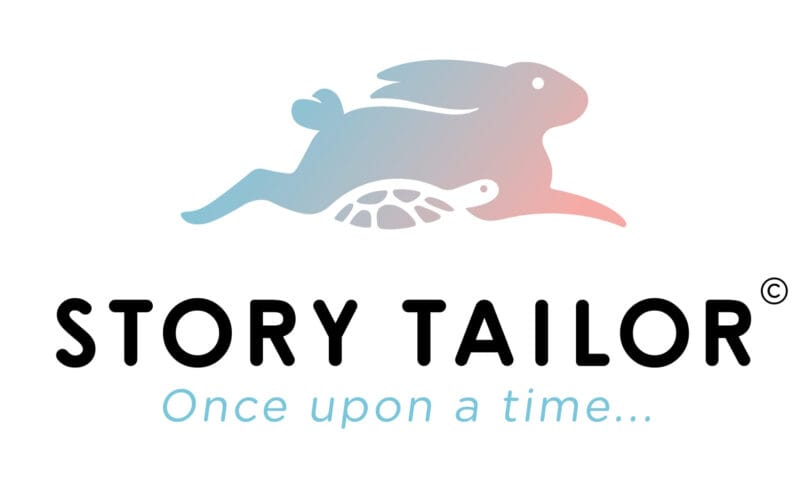 What is special about this brand?
The brand was launched in 2021 with a target audience of children between 0-8 years old. It offers not only festive but comfortable clothes as well. And, of course, it is for both genders. Krishna claims that her brand is unique. 
What makes it special is the fact that it comes with a flip book consisting of a particular written and illustrated story which can be used for colouring. Story Tailor follows a zero-waste policy and has developed accessories like hairbands, clutches, and masks. 
Moreover, the brand has its own website and the collection is available on First Cry, Nester, and Myntra. The whole production above all takes place in-house. Price starts from Rs 999 and it is doing great business-wise. 
What is the future plan?
Krishna stated that they are planning to launch other natural fabrics such as hosiery cotton and raw silk for traditional looks. Moreover, they are also planning to introduce a line for grandparents to co-ordinated with their grandchildren. 
Most importantly, there will also be traditional toys with a story-telling element. It would be a physical space to introduce nostalgia games to children and adults. The brand will also be launching story-telling sessions. 
She Changed The Dumping Ground To A World Heritage Site 

Add to favorites