Punjabi Music Means No Border
From the dhol and tumbis to rap battles. From dancing numbers to heartbroken music. From Gurdaas Maan to A.P Dhillon, the charm of Punjabi music has spread like wildfire. The massive production budget, foot-tapping music, addictive lyrics, clattering glasses, guns and of course big lavish cars are all perfect ingredients of a hit Punjabi track.
For years the industry has been shining across borders and the singers have gained huge popularity through the medium. In India, music is produced in almost every regional language but no other industry has been able to match the hype and business that is created through Punjabi music. This traditional music has evolved and got itself into the mainstream. The amalgam of pop culture and tradition turned out a big hit in the country and across the globe as well. The land of Five Rivers today flows melodies and artists. Punjabi music industry is the second biggest industry of the country after of course, the Hindi music industry.
Today, even Hindi cinema has realized the popularity and dominance of punjabi beats, as a result we see punjabi remixes in Bollywood movies too. A majority of most viewed videos are of Punjabi songs which certainly explains the crazy fandom around Punjabi music. As much as head over heels we are over the Punjabi music, the fever has spread all over without any bounds.
The concerts of top singers like Diljit Dosanjh, Honey Singh, Raftaar, A.P Dhillon etc are held in major countries like UK, Dubai, Canada, Australia etc and the stadiums are all sold out. People come in to enjoy the aura that is created in such musical fests and are forced to dance to the energetic tunes. As the internet facilities improved and social media gained power, the popularity of Punjabi music has also swollen.
It barely takes a few minutes and clicks to make the sound viral not just in your native country but in the entire world. The reach has increased manifolds and the charm only continues to grow. Today people from all communities vibe and groove on these soundtracks.
Punjabi Music in Canada
It is no surprise that the population of North Indians especially, Punjabis has increased in Canada, which is a direct but not the only reason for the rise of Punjabi music fans in the country. The business of Punjabi music has increased by 60-80% in the last three years, in the maple country.
Punjabi folk music has become a way for Indians to feel connected to their roots. As the hype rises among Indians residing in Canada, their fellow Canadians too are forced to follow the trends of the latest beats and enjoy the music. Famous artists like Jazzy B, A.P Dhillon are Indo-Canadians. The Prime Minister of Canada too is all praises for the Punjabi artists and community. It is a rising sensation in Canada with a very bright future.
Punjabi Music in United Kingdom (UK)
Punjabi music rose to fame in the 80s and 90s in the UK. There emerged a new form of music, which was referred to as British-Asian music. It had tacky beats and lyrics and both India and UK were taken aback. Bhangra became a popular dance form in Britain.
Many musicians and big producers like Dr Zues, Imran Khan, Kanika Kapoor etc studied in the UK and brought a fusion of trippy alien beats and punjabi lyrics into the mainstream. None of us are unaware of the songs of Honey Singh, he too was inspired by this music. Initially, his music wasn't accepted in both the countries but later his songs were found in every mobile and people became so obsessed with his songs that it is almost considered a revolution of Punjabi music.
Punjabi Music Industry in Dubai
Dubai too is a major consumer of Punjabi music. Popular singer Angrej Singh spent nine years in Dubai as a security guard and worked in between to compose music. Today, he has released over 10 pop songs, written screenplays, performed in UAEs top stadiums and resorts.
Many singers have claimed that they receive huge love and appreciation from Dubai fans. Dubai too has never stepped back from showering love to artists. B Praak, a Punjabi singer whose songs were featured in Bollywood movie Shershah, was honored by the Dubai Film and T.V Commision with the UAE Golden Visa. He is the first Punjabi singer to receive this high honor.
Punjabi Music Industry in Australia
It is a long journey from India to Australia but the Punjabi beats have reached there too. The Bhangra fever hit the shores of Australia in early 90s. Punjabi DJ Richi Madan for the past 25 years has been making Melbourne groove on Punjabi fusion beats. He says that he is proud to be able to embrace the best of both worlds- India and Australia.
Singer Parmish Verma also has spent considerable time in Australia while he was studying hotel management. Later, he came back and pursued music in India. He holds a strong fan base in Australia as well. Many Indians along with native Australians today are crazy about Punjabi music.
Punjabi Music in Pakistan
Our border nation Pakistan has its ancestral roots in Punjab and therefore has an
intimate connection with the music. Some areas have their language somewhat similar to Punjabi and their regional songs have a touch of Sufism and Punjabi beats. Pakistanis shower immense love to Punjabi music artists like Gurdas Maan. People of Lahore were overwhelmed after Guru Randhawa's song "Lahore" and have always been big supporters of Punjabi cinema and music. This promotes feelings of brotherhood among the two rival nations. Afterall, music is a language that everyone understands through their hearts.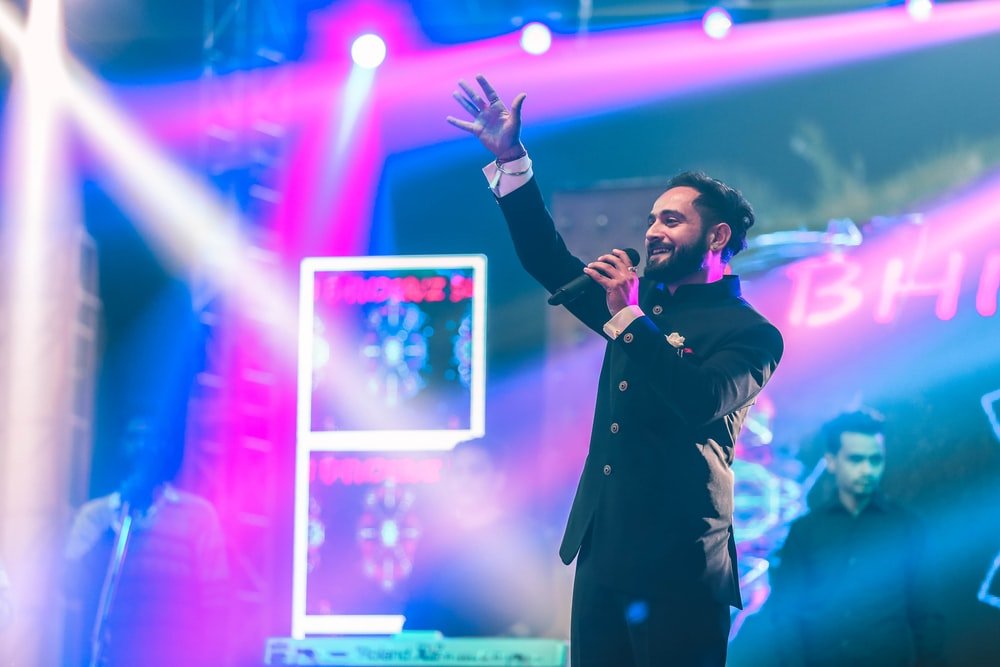 Other countries
The fandom of Punjabi tunes is not limited to just these few countries but all across the globe. Instagram is flooded with people making reels on Punjabi audios from different corners of the world. Countries like USA, Europe etc too have a liking for Punjabi music. Many music videos and Punjabi films are shot in these countries which attracts a larger audience.
The concerts are held almost everywhere and the crowd is ready to buy tickets at all prices just to enjoy their favourite singers. The hype around Punjabi artists is certainly unmatched and they are completely worthy of all the praise and love. Spotify Marketing head Neha Ahuja also mentioned in an interview that Punjabi music is seen in a majority of playlists and has cut across all borders. For a song to get a hit it is no longer mandatory to have a big label attached, singers like Neha Bhasin and Diljit Dosanjh have proved this time and again.
The popularity is highest among millenials and Gen Z's but people of all ages adore the Punjabi music today. Time's Music COO Mandar Thakur also said that Punjabi music is the third most consumed language after English and Hindi in the world. They further added that Punjabi songs are a part of almost every wedding and pep music playlist. These facts are clear indicators of the ever-growing fandom of Punjabi music. Therefore, It wouldn't be wrong to say that Punjabi music has surpassed all barriers and spread its charm in every corner of the world.

Add to favorites