History! Perhaps not theoretically, but for each visitor, the term itself is enough to spark interest and arouse curiosity. And what better way to learn about history than by visiting historical yet beautiful places.
One of those nations with a wealth of such cultural and historical legacy is India. India is a place where you can enjoy the presence of many cultures and its diverse scenery. Going to North-East India will allow you to see the unspoiled allure of the pictures and mountain ranges. Going to West India will allow you to see beautiful deserts and the splendid Aravali and Sahyadri hills. However, going to North India will let you see snow and play in it.
On the other hand, visiting South India will give you the mesmerizing beauty of coffee plantations, backwaters, beaches, and some well-known temples. These are the whole scope of what you can see in this nation. There are a lot more attractions to see and things to do. But there are still many undiscovered gems in India's lap that need to be discovered.
Explore some of India's most beautiful and captivating works. We are introducing to you the historical sites in India that are undiscovered but that you must see at least once in your lifetime.
Damro, Arunachal Pradesh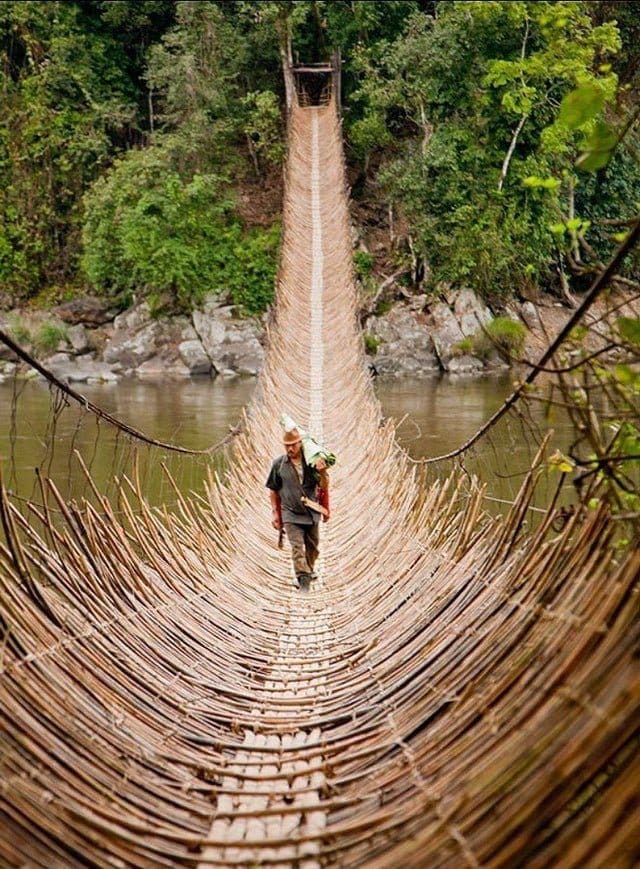 The 1,000-foot-long longest hanging bridge in Arunachal Pradesh begins in Damro. Damro enchants with its thatched bamboo homes, swinging suspended bridges, and the relaxed way of life of the residents. It is undoubtedly a secret path to heaven. It is one of India's undiscovered regions and a rural retreat for weary city dwellers. Harvested grains, domesticated bison, and huge meadows and pastures are all quite inviting scenes.
Attractions to visit: Damro Labokellie Tea Garden.
Arvalem Rock Cut, Goa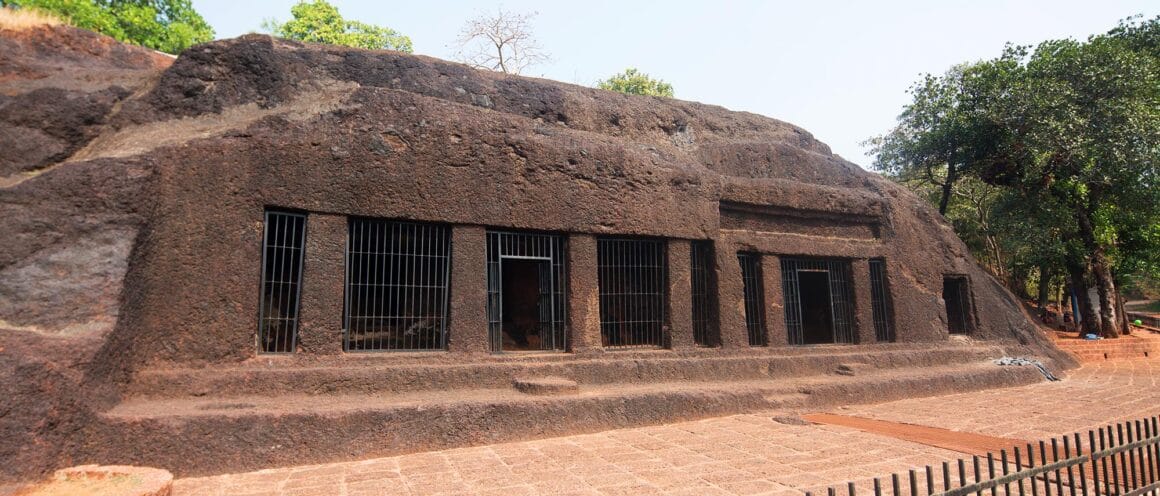 We all have different associations with Goa, but this UNESCO site- also known as the Pandava caves- stands out. This is one of the fascinating historical locations in India that is not well-explored. It is believed that the Pandavas lived in the caverns while exiled from their empire. The caverns are a must-see the next time you visit Goa, even if a variety of hypotheses surround them, with some claiming Buddhist and others Hindu origins.
Attractions to visit: Backdrop of Arvalem waterfall in the solitude, just a hike away.
Lonar Lake, Maharashtra
Lonar Lake, one of only four known basaltic impact formations in the world, is a saltwater lake that is thought to have been created by an asteroid colliding with the earth. A few of the numerous temples and monuments constructed around the lake between the sixth and the twelfth centuries are still standing, giving the area a surreal feel.
Attractions to visit: Lonar crater, Vishnu temple, Gomukh Temple, Lonar crater lake.
Sandakphu, Darjeeling
"Sandakphu" is Sanskrit for "height of the poison plants". A particularly toxic wolfsbane plant that naturally grows close to the peak gave the area its name. The highest peak in Darjeeling, Sandakphu, has an incredible elevation of 3,336 metres and is one of India's most hazardous remote locations.
Attractions to visit: Phalut, Tumling, Meghma.
Jawai, Rajasthan
Jawai Leopard Camp is the latest and greatest addition to places to see leopards in India, albeit few people are aware of it. The experience is made unique and adventurous by using opulent tents, traditional lighting, and Rajasthani food. And it's not just the cat; flamingos, ducks, swans, and other migratory birds are all over the area. If you're fortunate, you might come across a few antelopes, sloth bears, and Indian wolves.
Attractions to visit: Kambeshwar Mahadev Temple, Abhinav Mahavir Dham, Kumbhalgarh.
Phugtal Monastery, Ladakh
One of India's most friendly but least visited historical sites is Phugtal Monastery, the only monastery in Ladakh accessible on foot. If you're looking for Peace, this is the place to go. It was built around a natural cave by the fabled disciples of Buddha (16 Arhats) some 2500 years ago in the isolated Lungnak Valley. The cave walls still retain the painted representations of the followers. The name Phugtal means "the Cave of Liberation" in English.
Attractions to visit: Secluded area, Buddhist culture and values, Peace.
Mainpat, Chhattisgarh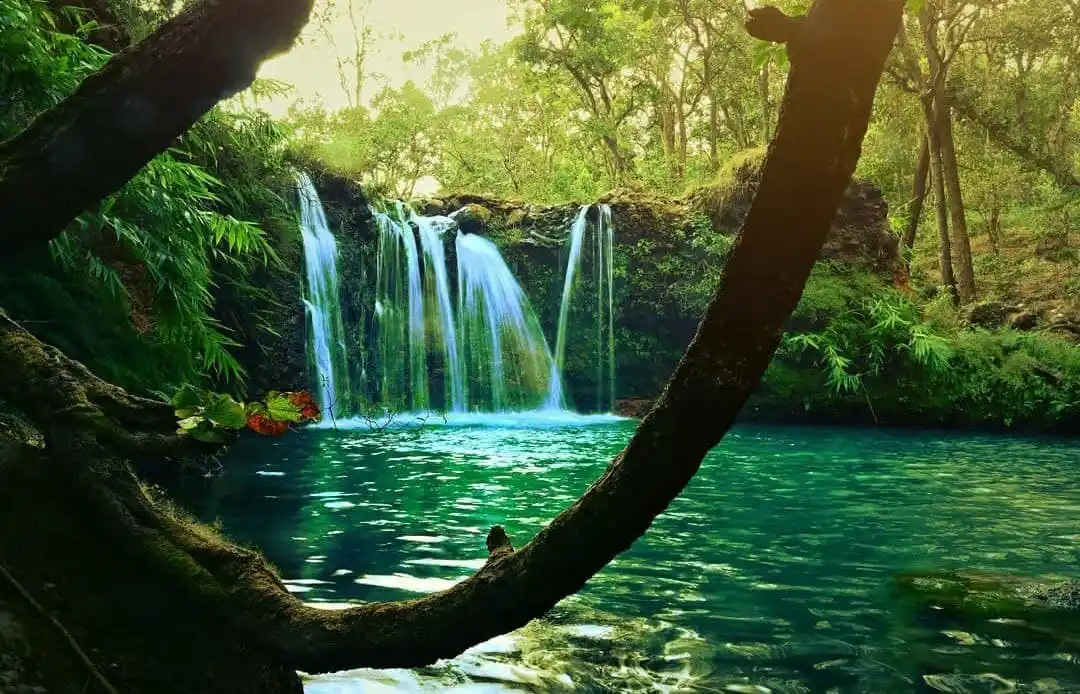 The gomoas (temples) of Mainpat are heavenly and unexplored, even though you may not be aware of any other significant Tibetan colony in India save Dharamshala. Thakpo Shedupling Monastery, erected in 1970, is located in Mainpat, one of India's most stunning undiscovered regions. It is a significant draw for this area. The interior of this monastery is decorated with numerous vintage thangkas and wall murals. Visit the farms of tau, often known as buckwheat, if you suffer from excessive cholesterol or high blood pressure. It is rumoured to have therapeutic qualities.
Attractions to visit: Parpatiya Sunset Point, Mercury Falls.
Parule and Bhogwe, Maharashtra
In addition to a taste of genuine regional cuisine, Parule offers a farm stay experience. You'll stay entertained by doing things like fishing, plantation strolling, and milking cows. Your breath will be taken away by the breathtaking sunsets and sunrises.
The architectural marvels and mysterious beauty of Bhogwe contrasted with this. You can spend a laid-back holiday while snacking on cashews, riding a boat, or simply lounging on the coast in the village, which features rustic temples and antique houses.
Attractions to visit: Nivti Beach, Devbagh Beach, Golden Rock.
Bhimbetka Rock Shelters, Madhya Pradesh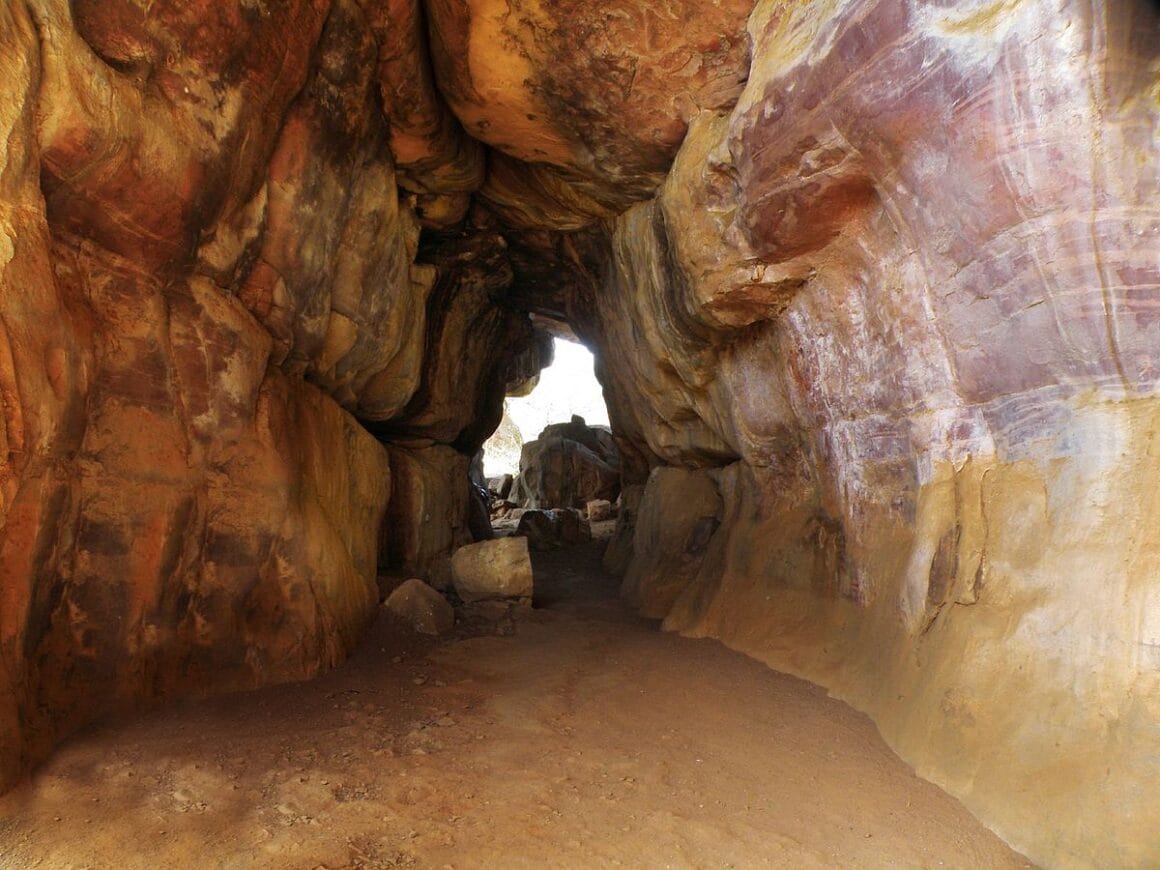 One of the greatest sites in India should not be missed if you are curious about our forefathers and the development of humanity. The Ratapani Wildlife Sanctuary's Bhimbetka Rock Shelters will provide you with the best and most convincing proof of the stone age and the first signs of human existence through authentic rock and cave art.
Attractions to visit: Proofs and an insight of stone age.
Velas, Maharashtra
The residents of this small village have taken up a cause and are actively preserving and caring for a number of turtle species, both common and endangered. From the moment these little companions emerge from their shells, you may observe the unfolding of a life right in front of your eyes.
Don't miss the festival's yearly turtle festival, a very captivating event. For additional information, you can visit their official website.
Attractions to visit: Velas Beach, Bankot Fort, Hariheshwar Beach.
Even if you may have been to some of India's well-known locations, there are still a lot of hidden gems where you need to book your next vacation. Due to the fact that so few people are aware of these secret locations, it would also make your practise socially reclusive. When planning your trip to India, be sure to include these lesser-known destinations, which offer something unique to all types of tourists. Visit these uncharted, enigmatic, historical locations in India to snap some amazing photos to brighten up your Instagram!

Add to favorites