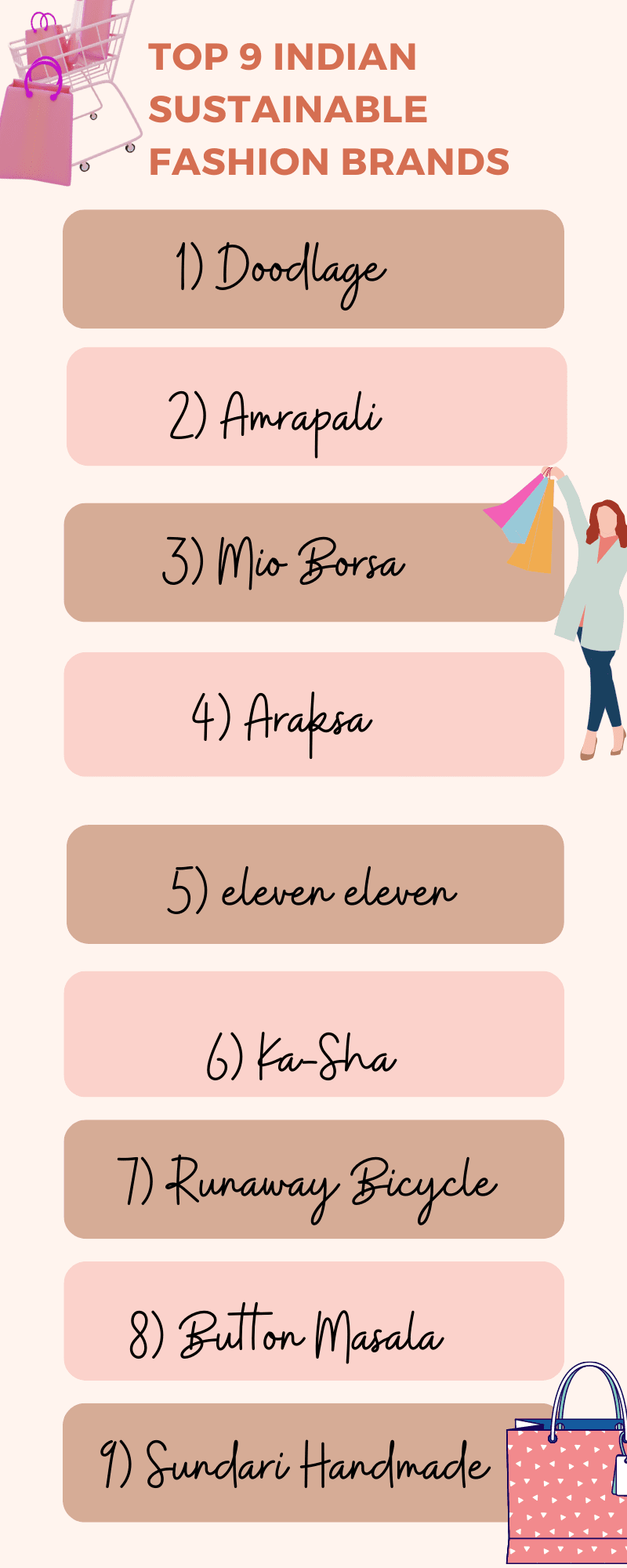 A major youthful trend in sustainable clothes everyone, from celebrities to influencers, is attempting to promote Sustainable Fashion Brands and, as a result, convince the customer to be environmentally conscious by shopping for clothes that do not hurt the environment.
Fast fashion, which emphasizes speed and low costs, is particularly harmful to the environment, and a few Indian designers are striving to reform the fashion line.
Organic, recycled, renewed, or inventive materials demand considerably more investment than the low-cost fabrics that currently make up the majority of our clothes. Building responsible supply chains with a low environmental impact take years of planning.
Sustainable fashion in India is no longer only a fad among elitist insiders. Brands are beginning to recognize the importance of making many areas of their design and business more relevant to the environment and local workforce. These are the 9 great sustainable fashion brands in India. It's worth checking out if you want to take a step along this route.
Doodlage:
Instead of letting left-over and unwanted fabrics from industrial companies end up in the trash, Doodlage simply makes use of them. They also make their products out of eco-friendly elements, including organic cotton, corn, and banana cloth. For unique projects, the brand frequently engages with other like-minded organizations, including one with an NGO named Goonj. They share leftover materials from previous collections with the NGO, which uses them to make reusable sanitary napkins for women in rural regions.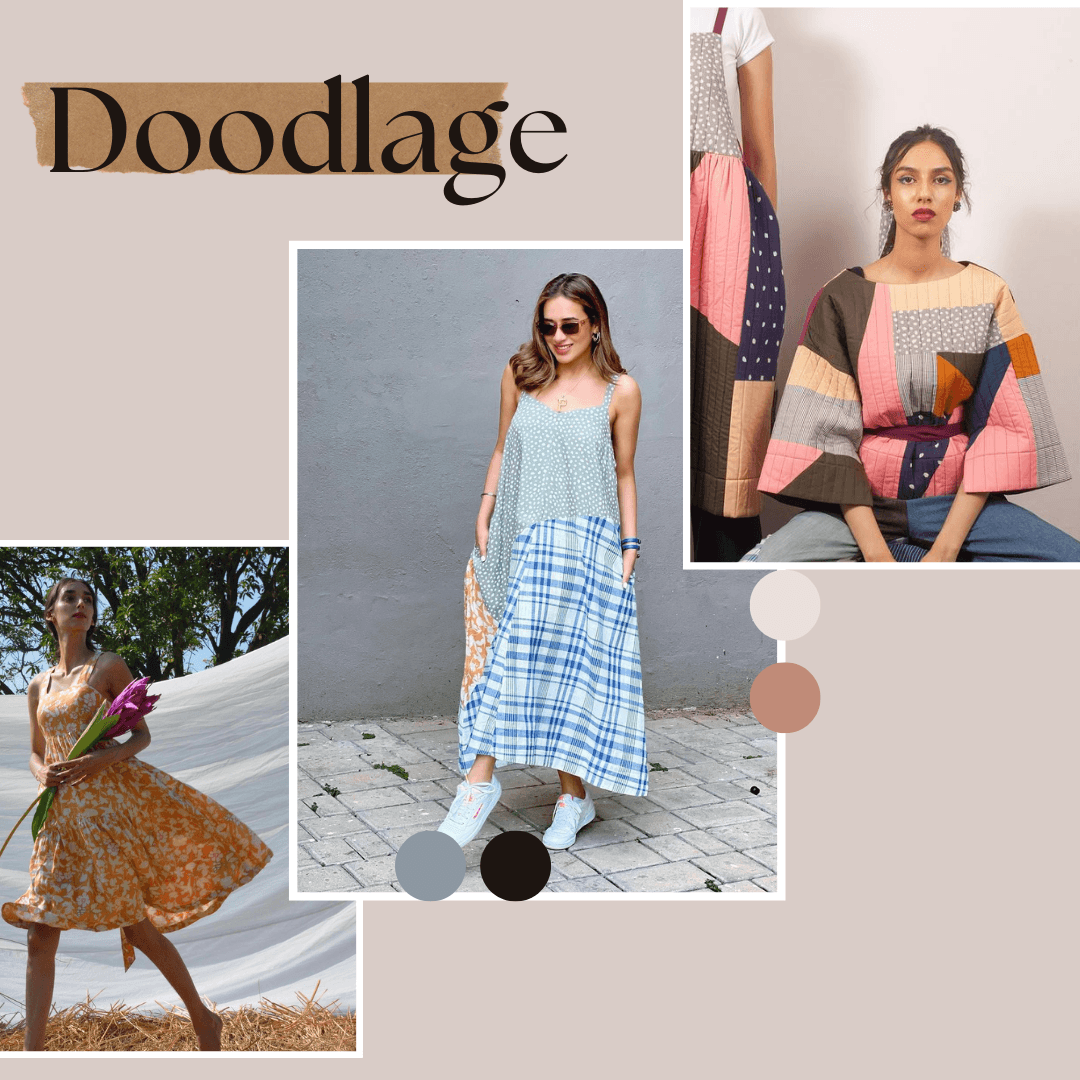 Amrapali Boutique
The Amrapali Boutique is a charming boutique in the heart of West Bengal that specializes in handloom and eco-friendly sarees and blouses. Their hand-woven designer sarees are available in a variety of styles and colours, ranging from vibrantly lavish to subtly minimalist. The hand-woven fabric is eco-friendly because it frequently uses locally produced resources and is simple to recycle.
Amrapali originated from a passionate desire to make a difference in people's lives by changing the way fashion is manufactured and consumed. Amrapali has come a long way from being a one-product, one-woman show to now being a thriving enterprise that supports the livelihoods of multiple artisans and their small workforce.
Mio Borsa
Pallavi Behl, the founder of this Delhi-based start-up, offers trendy, minimalist, and functional pieces for everyday use, such as bucket handbags, cross body pouches, and totes. These handbags, on the other hand, stand out because of their simple woven straps. Mio Borsa, which translates to "my kind of bag," is just what we were looking for in terms of long-lasting eye delight.
If you're looking for a vegan leather substitute that yet feels like leather, Mio Borsa is the answer. Pinate, a pineapple stalk extract that gives a leather-like gloss, is a natural component of this indigenous label, and its products are as wonderful as its natural component.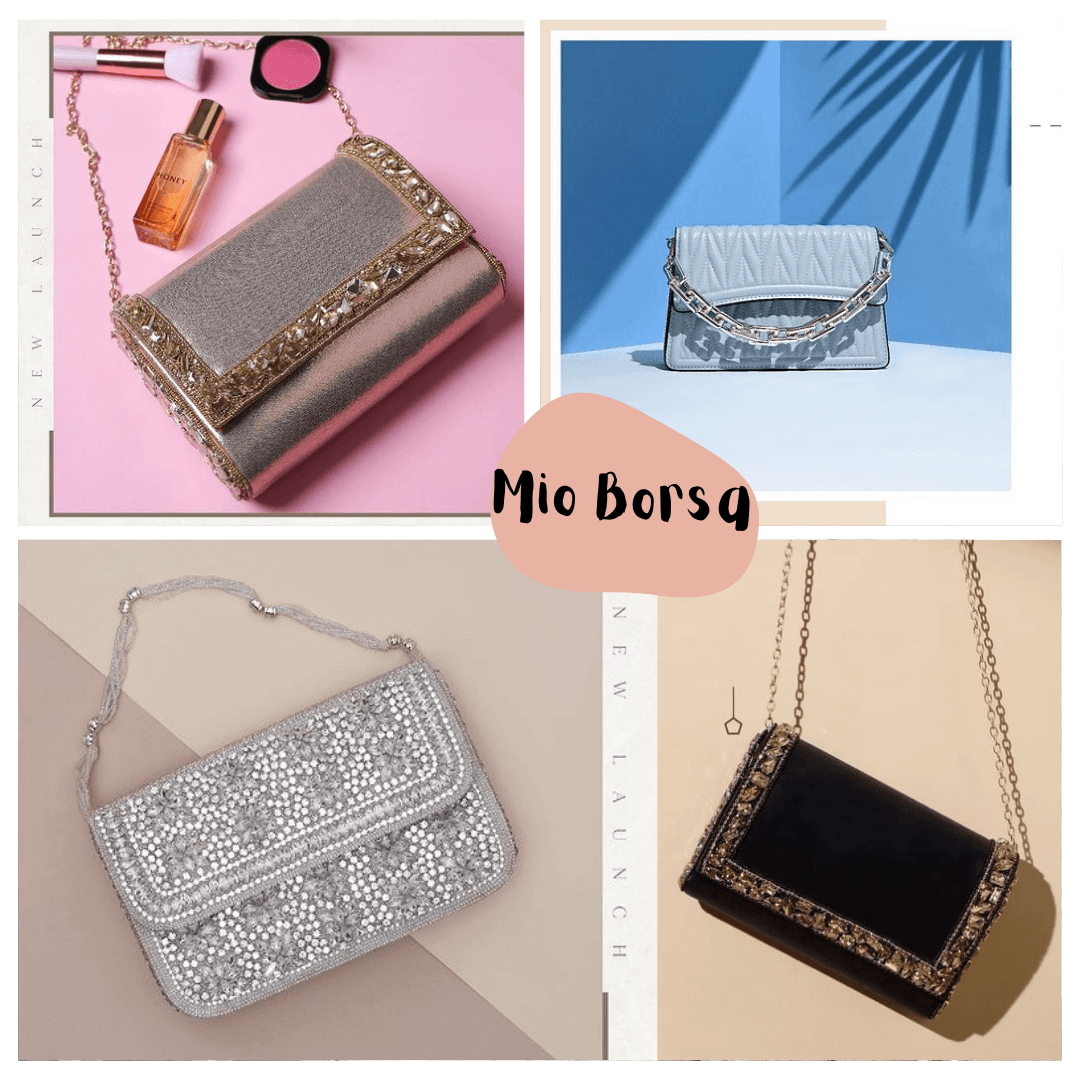 * Handbags are trendy and environmentally beneficial because they do not kill animals.
* Its vegan and cruelty-free options are sure to appeal to you.
* PFA has been recognized for adhering to its reasonable vegan and pure sustainable product layout.
Araksa
If you don't have separate "regular" and "occasional" lingerie sets in your top drawer, you'll enjoy Araks' underwear. For its swimwear, think wire-free styles, pastel colours, raised granny panties, and plenty of satin and mesh inserts made from organic-certified cotton, recycled fabric from previous seasons, and reused nylon.
On its website, the company also claims to exclusively work with "manufacturers who actively pursue quantified sustainable practices, the majority of whom have a long list of certifications."
11.11 /eleven eleven
Brand 11.11/eleven eleven emphasises sustainable production methods in their khadi and silk crafts. They've developed Khadi Denim, 200-count Khadi Cotton, Silk, and Ahimsa Silk, which they use to manufacture 11.11/eleven eleven items and contribute to India's sustainable fashion industry.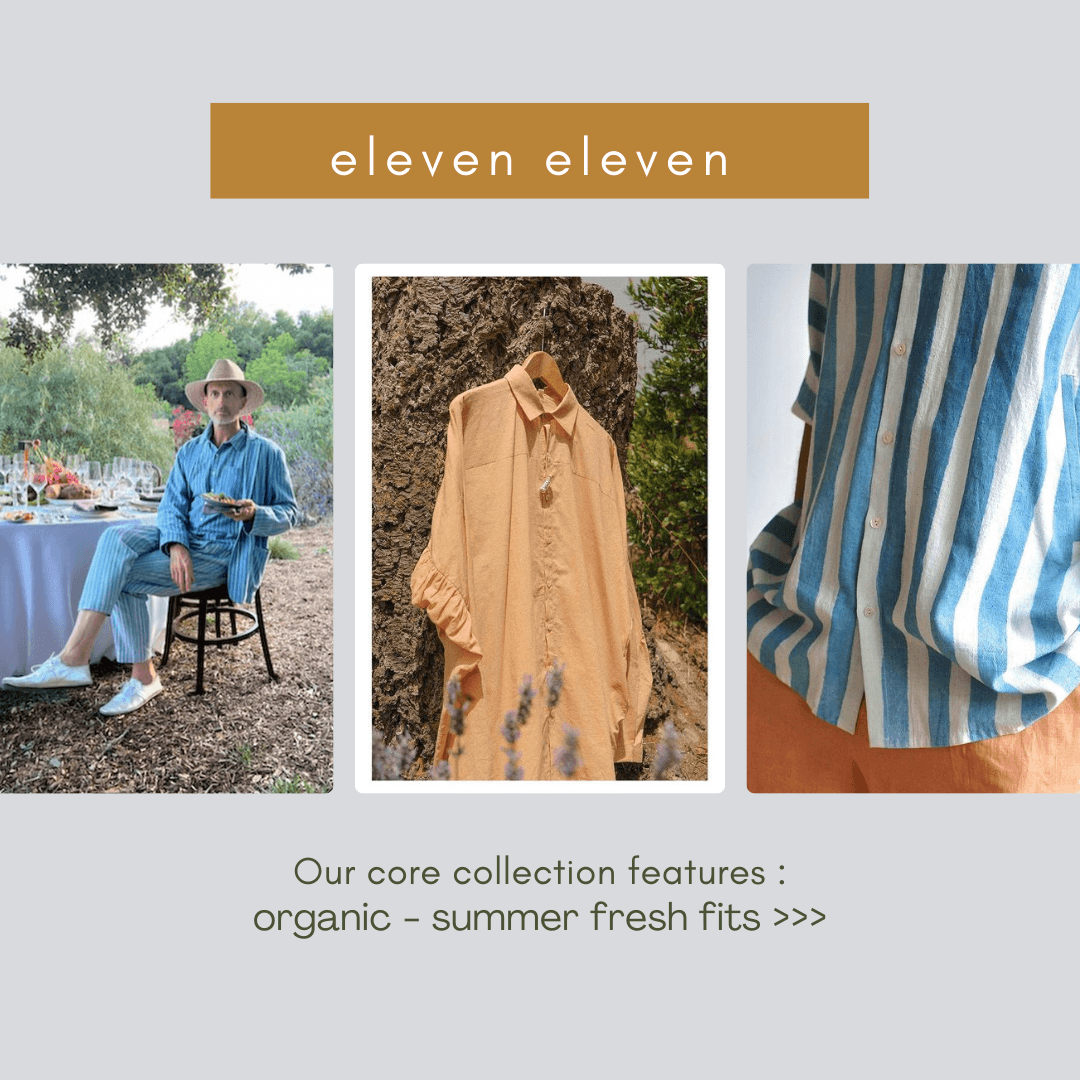 Their sustainable fashion ideas also rely on vegetable dyes and block printing. The designers blend barks, leaves, and petals to dye their unique costumes and home decor pieces, which are then hand-painted with designs.
Ka-Sha
From materials, design, and production to distribution, a company that weaves cloth with the goal of enhancing its brand story has been striving toward complete integration of sustainability.
The Heart to Haat concept of the Pune-based firm strives for zero waste production while also reusing and up-cycling resources to create useful items. Skilled workers use natural fabrics and colours to produce all of their items.
Runaway Bicycle
This fashion firm, situated in Mumbai, focuses on clothes and home decor. The brand works with weavers to create handicraft pieces from the ground up. The Runaway Bicycle's clothing conveys a minimalist yet classy vibe. Thanks to the use of vibrant colours, khadi, organic cotton, and other hand-woven fabrics.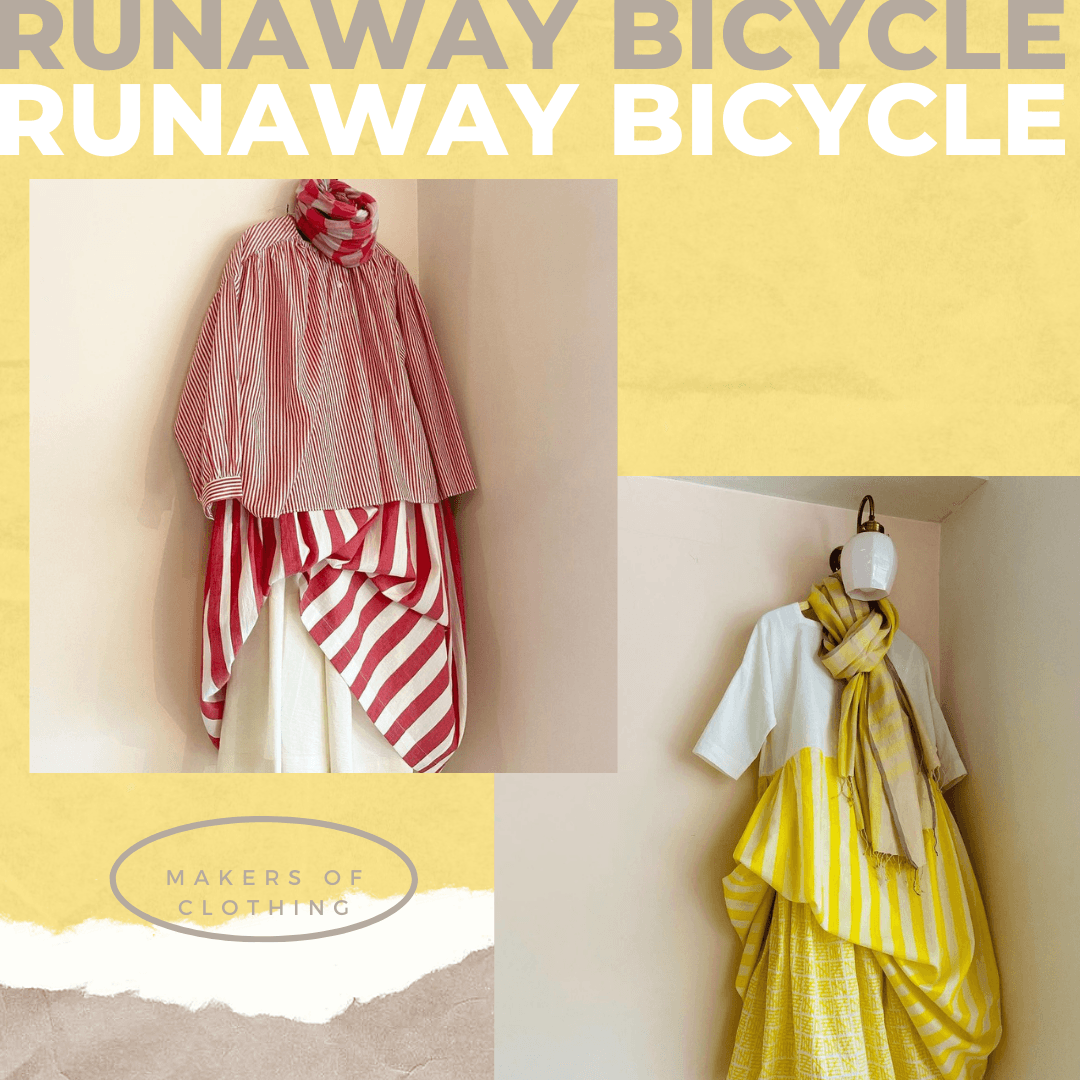 A change in season does not always require a change in clothes. According to Runway Bicycle, fabrics should get softer as they age. Every time you wear your clothes, they should become cosier. Their garments are hard to get out of because of their simplicity and emphasis on comfort before form.
Runaway Bicycle was founded in 2014 in a small bedroom flat. The founder, Preeti Verma, kept busy with her daily work as an advertising executive with the personal ambition of putting together a collection. She wanted to be able to wear clothes that were comfortable before she cared about how she looked.
Button Masala
The brand has a unique approach to sustainable fashion in that it uses no scrap fabric or sewing. Button Masala deliberately educates individuals how to use fabric in a variety of different ways with only buttons and rubber bands, and according to their individual needs. This implies there will be no waste, and you will be completely satisfied. The firm also holds seminars where it explains its technique and lets the fabric speak for itself.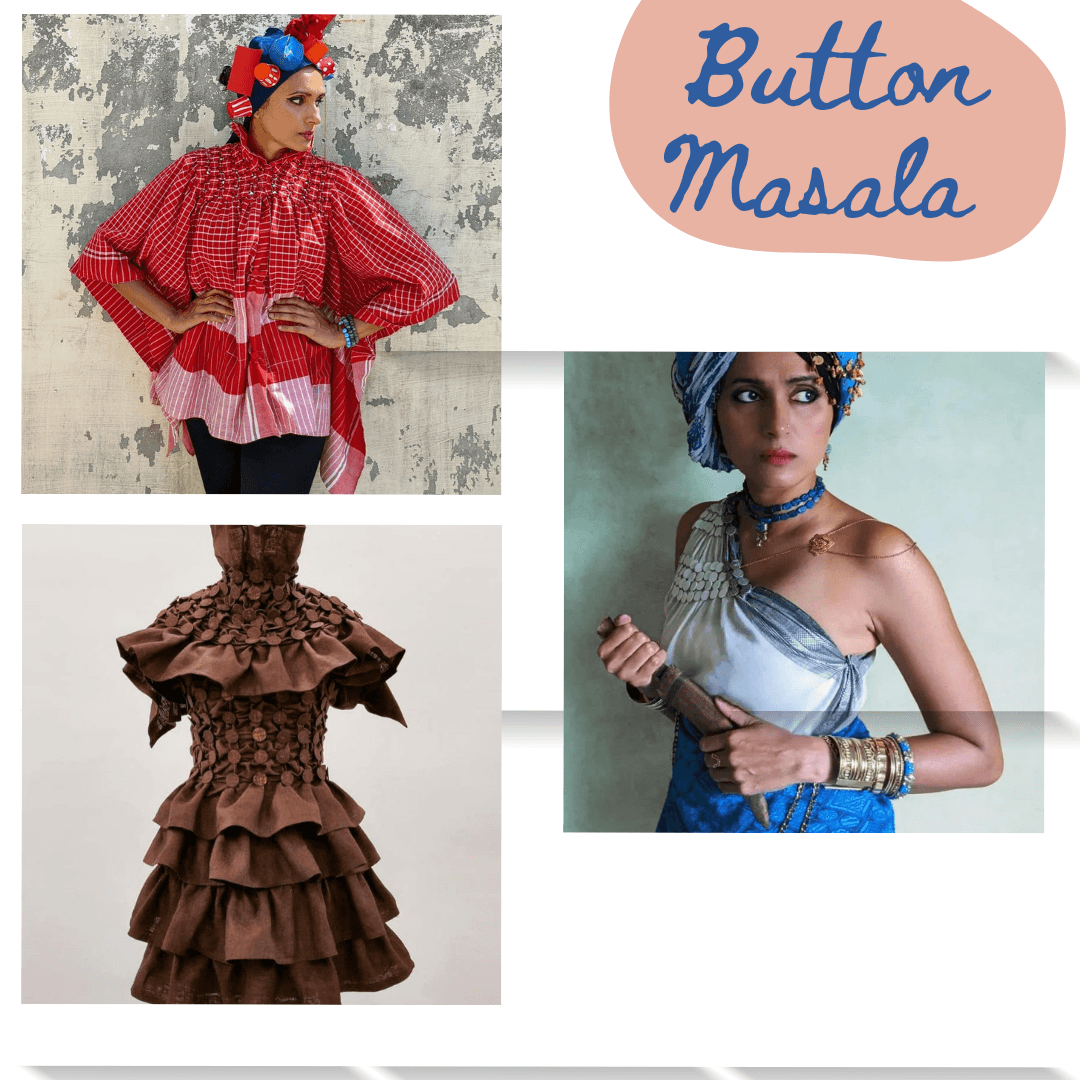 Button masala is a fast and easy technique to make garments without using any tools or equipment. It has evolved over the last four years, beginning with research for the Lakme Fashion Week event.
It is one of the quickest, cheapest, and most environmentally friendly methods of clothing production. With the same process, you may produce not just clothes but also accessories, such as curtains, cushion coverings, bags, shoes, furniture, and much more.
Sundari Handmade
Sundari Handmade has been environmentally aware since its beginning, combining classic and contemporary designs. This brand uses natural colours and natural fabrics like cotton, as well as uncommon fabrics like Mashru and Modal silks, to make trendy, inexpensive, and environmentally friendly clothes.
With the goal of sustaining fair trade, the firm also partners with rural craftsmen, such as having mirror and embroidered work done on their products by tribal women of Kutch.
Do you have any suggestions for Indian sustainable fashion brands that we should include on our list?
Please let us know in the comments section below.

Add to favorites