THE STORY OF SKYLARK FEEDS
The skylark feeds are a subsidiary of the skylark group, founded by Mr Jagbir Singh Dhull and Mr Jasbir Singh Deswal in 1985. It is one of the country's major poultry producers.
The headquarters of the skylark group is located in Kherakhemwati, Safidon region of Jind village of Haryana.
From grandparent stock to parent stock, from hatcheries to broiler contract farming, from feed production to poultry processing, and from large-scale mechanized farming to equipment fabrication, their commitment to quality, excellence, and strategic integration helped them build one of India's largest vertically integrated multiproducers. Vertical integration has been used by the company to improve quality and cut costs.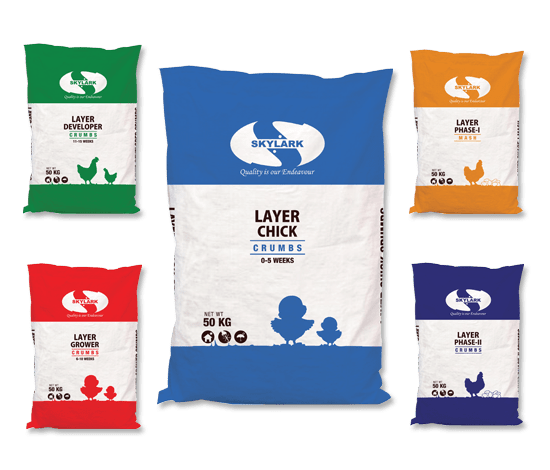 Skylark fulfils roughly 4000 orders every month, with a capacity of over 84,000 tonnes, having a staff of 500+ people working at 9 feed plant locations.
At five distinct places in Haryana, Himachal Pradesh, and Gujarat, the management has discrete hatcheries for grandparent, parent stock, and commercials. It has also built a supply chain in the states of Haryana, Punjab, Himachal Pradesh, Uttar Pradesh, Gujarat, and Rajasthan for the supply of DOCs/hatching eggs.
JOURNEY OF SKYLARK
Skylark has been in the industry for 37 years and has achieved numerous milestones along the way, including
1985: Establishment of skylark hatcheries
1996: Skylark establishes its research and breeding farm at Uralana village, Haryana.
1997: Inauguration of Himgiri hatcheries in Himachal Pradesh.
2000: Expansion of capacity of the breeder to 2,00,000 and initiation of contract broiler farming
2001: Expansion of operations to Anand, Gujarat.
2002: Integration of skylark foods Pvt. Ltd.
2003: At its headquarters, Skylark Feeds Pvt. Ltd. initiated the very first auto batching feed factory of its sort.
2005: Establishment of poultry processing plant by skylark foods Pvt. Ltd. in Sonipat, Haryana.
2007: Inaugurated large-scale mechanized farming.
2008: Initiated automatic broiler farming and silo-based feeding systems
2009: Developed the method for antibiotic-free chicken production
2010: Initiated grandparent operations and manufacturing of battery cages.
2012: Inauguration of the feed production plant at Pilani, Rajasthan
2013: Agri operations in West Africa with PAGL
2014: Besides setting up a feed plant in Nepal, operations were initiated in Raipur, Chhattisgarh and a commissioned feed plant was established in Purnia, Bihar.
2015: Expansion of operations in distinct regions, such as South India, West Africa and Nepal.
2018: 50% share Garinno global skylark sunline, Myanmar
2019: Soy solvex plant in Ujjain
2020: Fish feed, cattle feed, nugget raja, ANTA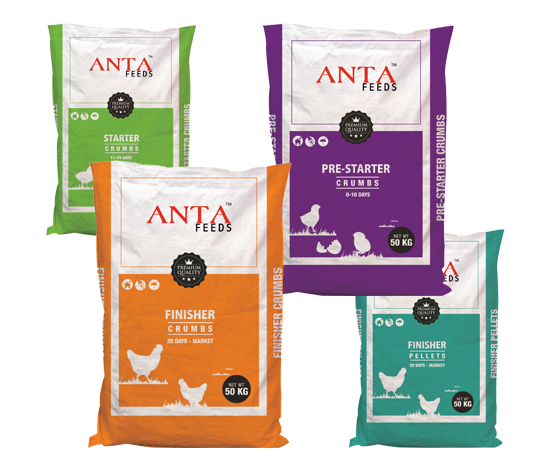 BUSINESS AT SKYLARKS
To maximize quality, their many businesses are well-integrated. Over time, their company's portfolio has grown to include the entire poultry industry.
Feed production: The quality of processed food is largely determined by the quality of poultry feed. As a result of their steadfast commitment to employing sole nutritious and beneficial feed, they extended their extent of functions in 2003, establishing Skylark Feeds Pvt. Ltd. to install an entirely mechanized, computerized auto-batch pellet feed mill.
Hatchery: High-quality service meets the needs of both internal and external clients. While incorporating several leading practices and automation, their operations have pushed their formulating and modelling capabilities to build their own in-house incubators, hatcher and setter trays, and other components as needed. Their hatcheries are located in various parts of India.
GP operations: In the chicken industry, the breed's genetic make-up has a significant impact on its final profitability. In 2002, they developed country's first futuristic, enclosed controlled houses for Grandparent operations to better regulate the quality of their chicken.
PS broiler: Skylark's broiler parent stock laying operations are a significant business component. Day-old broiler chicks are delivered to independent contract growers and owner-operated broiler farms, who grow the chicks to the proper slaughter weight in 36 days. Their farms are scattered over North India in diverse regions.
PS Layer: Parent stock is an essential component in the commercial poultry business because it is the breeders that generate the layers or broilers that are employed in the production houses. PS Layer operations began at Skylark Hatcheries in 2002. Skylark's integrated facilities include standalone hatcheries, breeding, growing, and laying units, as well as breeding, growing, and laying units.
Broiler farming: Skylark raises broilers on contract farms as well as in-house farms.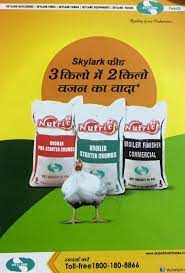 They began contract broiler farming with 20,000 Day Old Chicks in the year 2000. They've established themselves as a reliable partner for farmers throughout time. They now distribute approximately 2 million DOCs every month to multiple farms in North India.
They established technologically advanced Commercial Broiler Farms in Pilani, Rajasthan, in 2008 to increase our capability for producing healthy birds.
HOW DID SKYLARK MANAGE TO BUILD A BRAND IN SUCH A TRADITIONAL INDUSTRY?
Poultry farming is such a traditional industry that no one thought that one could even build a brand out of it. However, breaking up with the stereotypes, and staying for more than three decades in the industry, Skylark has emerged as one of the leading poultry-based brands in the country.
Skylark is 'ISO 22000:2005 Hazard Analysis and Critical Control Points (HACCP)' certified.
The strategies that helped the company stay committed to their motto 'Quality is our endeavour' as well as in building a brand are: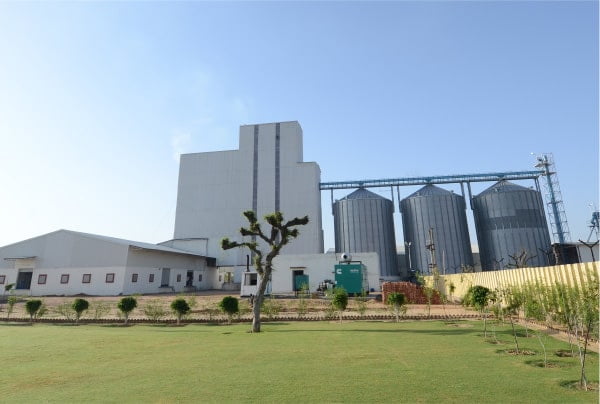 The company is very adamant about the quality of their products and thereby, ensures proper hygiene and sanitization and provides a healthy environment to the birds.
They are the first in the country to ensure appropriate temperature and environmental conditions just as they do in European farms.
For grandparent farming, the breed's genetic make-up has a significant impact on its eventual profitability therefore, the company claims-

World-class farms at isolated and stringent biosecurity measures, i.e., the batch security is assured by zero contamination by any microorganisms

All the farms strictly follow the 'ALL In ALL Out' principle

Practising of silo-based feed loading

High pedigree imported chicks for farming

Constant monitoring of all operations by experts and trained professionals.

For the hatchery farms:

Latest incubating technologies along with automated sorting and setting methods are employed.

Periodic candling to check embryo quality

Feather sexing by trained professionals

Vaccination for enhanced immunity

For the layer and broiler operations, the skylark utilizes

Conveyor based waste disposal,

Mechanized weight-based grading

Centralized heating sys for broiler

Automatic feeding and nipple drinking machinery

They assure no vertical transmission of diseases

For processed food, skylark employs:

Automatic conveyor-based grading

Weighing, labelling and hygienic packaging

For quality feed production, a fully mechanized, computerized auto-batch pellet feed mill and testing of raw materials by NIR food analyzer and HPLC is employed.
INNOVATIONS AT SKYLARKS:
The skylark is a highly innovative company which beliefs in employing the latest technologies for the better quality of their products and therefore-
Skylark is the 1st company in the country to test raw material with NIR grain analyzer and HPLC and perform auto batching. They have also taken the initiative to educate and assist the farmers. The company provides free laboratory services to various farmers and aids them in managing technology. The company highly believes that skylark can only be in profits if the farmers are in profit.
They have developed indigenously designed biogas plants to regulate the vast volume of organic waste formed in their provisions. They can rely less on grid electricity and diesel-powered generators because of the clean energy supplied by these facilities.
They also create new economic opportunities that are later copied by society and become significant cash generators. When they started producing feed mills at their headquarters, for example, they created a trend. In the present-day, the area consists of over a hundred feed mills.
In the era when good quality incubators were exported from other parts of the world, skylark initiated the manufacturing of incubators in the country itself.
It is the first company to build close houses for poultry as the temperature in the country varies from 47 degrees Celsius to 0 degrees Celsius.

ACHIEVEMENTS OF SKYLARKS:
Their commitment to excellence has helped them establish themselves among well-known and reputable company in the poultry industry. The qualifications and honours listed below are proof of their hard work.
Appreciation award for contribution to 1st Meat and Poultry at Summit 2013 by CII and FACE
Felicitated as the Chief Guest at a national seminar on 'Novel Feed Additives' organized by Ayurvet, in 2012
Honoured as the Guest of Honour at the International Animal Industry (IAI), Expo 2011
Appreciation Award by the Poultry Federation of India at the 23rd Annual General Meeting in 2011
Awarded a certificate by CLFMA of India, an association of the Indian livestock industry, for attending the Seminar on 'Animal Agriculture – The Future' in 2010
Awarded the 'Karmayogi Samman' (2007-2008) by Haryana Institute of Fine Arts (HIFA) in recognition for his outstanding achievements as a businessman
Besides these recognitions, other achievements of skylarks include:
They are pioneers of grandparent farming in India
They have experience of more than a decade of in Layer and broiler operations and is among the best in the country.
Their network has expanded from the local market in north India to Nepal, South India, and Srilanka
They are one of the greatest broiler parent stocks in India
They provide world-class chicken in their processed food category by employing imported machines. Their ultramodern machinery ensures hygienic processing with minimum human interventions.

Add to favorites