Most of us are concerned about our planet, while most of us are not. Most of us take the initiatives to save the planet, while most of us don't. Some do both, some don't. There is nothing new to talk about the deterioration of our environment's health. Though every initiative counts in saving it, not all of us take responsibility. However, there are some people who devote themselves to the cause. Daripalli Ramaiah is one such person who belongs to the list of saviours of our planet. The man has planted over 1 crore trees to make India greener than it used to be earlier. Let's get into the full story.
Connection with nature
Daripalli was born in the village of Reddypally in the Khammam district of Telangana in 1937. He is not though highly educated but has read plenty of books about nature. He has read immensely about trees and plantations to know what plants would grow in a particular place. He has been in contact with books since his childhood. Moreover, he used to help his mother in collecting seeds of vegetables to grow in the upcoming season. He has thus been in touch with nature since he was a child.
What is Daripalli's mission?
Daripalli wishes to bring back India's greenery that has been gone due to urbanisation. He has been working on this mission for years now. He is against environmental exploitation and believes that every single person can do even small things in favour of nature. For example, planting trees as many as possible, recycling, and using public transportation to diminish pollution etc.) However, he never waited for others to do something rather single-handedly planting over 1 crore trees.
According to Daripalli, the seed is the solution for humankind's survival. Most importantly, he carries seeds in his pocket that he scatters around places hoping that new trees would grow there. He even carries plants on his bicycle and plants them wherever he can. Sometimes he does the work alone, while other times his wife and schoolkids accompany him. Above all, Daripalli even sold his three acres of land to purchase seeds and saplings in huge quantities.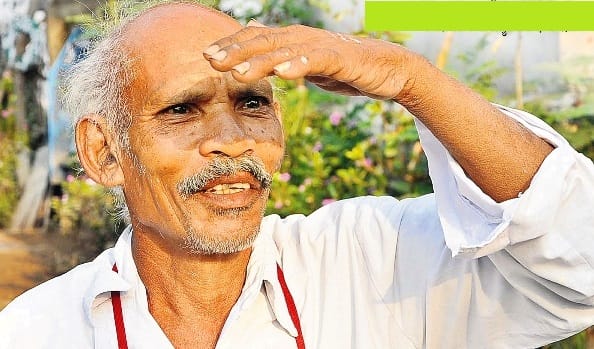 What was his journey like?
Just like every dreamer and achiever, Daripalli's journey in the initial days was also difficult. Nobody believed in his vision. They would call him mad and make fun of him. They claimed that his passion for saving the earth is nothing more than a lame thought. In fact, they took his passion as a mental disorder. However, Daripalli's vision was not that weak which would break with people's mean remarks. He showed a deaf ear to them and kept going with the same determination. He has been scattering the seeds around hoping that the areas would turn Ito greenery. Today, he has successfully planted more than 10 million trees in India.
Receiving Padmashri Award 
In the year 2017, Daripalli was rightfully awarded the Padmashri award by former president Pranab Mukherjee. It is the third-highest civilian award that he earned and is very well deserved. People like him are a blessing in the form of inspiration to their fellow citizens. He has also been rewarded an honorary doctorate by the Academy of Universal Global Peace. Moreover, he has also received special recognition from the Andhra Pradesh government.
Daripalli has not only brought positive changes in the environment but he has proved to be a change. A change who dreamt and contributed for the betterment. Hopefully, whoever comes across his story would be motivated to do the same. Tamanna Sharma, the Founder of Earthling First

Add to favorites