Life in the mountains is as difficult as beautiful the mountains look. Especially places like Ladakh which is one of the best mesmerising places in India. It is one of the many places on tourists' bucket lists. However, people living there have a different experience from the tourist Itis not like they don't like their homeland, but life there is a little difficult. One of the main reasons for this difficulty is water recourses or rather shortage.
Ladakh is at higher altitudes and the rivers flow at lower altitudes, hence there is no other recourse of water except the melting of glaciers. The glacier-melting process happens in the summer and the villagers have to accumulate the water which they use for the whole year. This of course depicts the difficulty and shortage of water that the people there have to face. But today the situation is different from what it was back then because of a man named Chewang Norphel. This is the man who made the artificial glaciers and made life easier for Ladakh's people.
Sneak Peek into Norphel's Background and the Idea Behind Artificial Glaciers
Norphel was born into a middle-class family. Growing up he went to Lucknow to acquire Civil Engineer's degree. In 1986, he joined the Jammu and Kashmir Rural Development Department as a civil engineer. This was the period when he was about to change Ladakh's water crisis.
In 1987, one day when Norphel was sitting outside his house and lost in some thoughts, he noticed that a small stream of water was frozen solid under the shade of trees. The stream was coming through an iron pipe. The rest of the stream from other places was flowing normally.
Norphel realised that slow-running streams in iron pipes get frozen faster. And this is the idea that later became the invention of artificial glaciers.
Birth of Artificial Glaciers
According to Norphel, there is hardly any village in Ladakh where he hasn't built a road, culvert, bridge, building etc. But his real contribution to the Rural Development Department is his solution to the water problems. He noticed that the region had only water problems. In some areas, there was a total scarcity. While in some areas, it would waste in a huge quantity.
Villagers there solely relied on agriculture. However, they could not get water during the spring season. It was only in summer when the water would reach, but by that time the solid already would become dry. Due to climate change and global warming, the water shortage became even worst and the villagers started moving to cities. This indeed destroyed rural economies and the situation became even more out of hand. This was the time when Norphel implied his idea and got successful in it.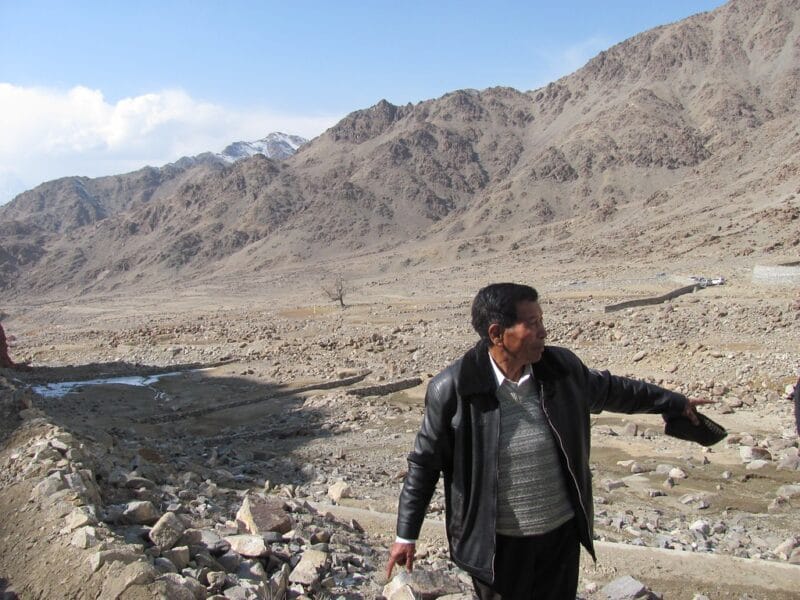 How was his journey throughout?
Norphel stated that his journey was not easy. People initially did not believe him. They would call him crazy and laugh at him. Norphel however knew what the region needed and what he could do to make things better. He had confidence in himself and didn't let it deter him because of people's mean remarks.
Today Norphel has built more than 20 such glaciers and has earned the name 'the Ice-Man'. He has also achieved Padma Shri Award in 2011. His achievements were also recognised by the UNDP (United Nations Development Programme) in 2011. The Only Gynaecologist of the District of Maharashtra

Add to favorites