An Inspiring Story Of PM Murugesan And His Unique Business 
PM Murugesan was the next in line to take the family farming business ahead. Before the time came for him to step inside, he had already webbed a lot of business ideas. One thing he was very certain about was to do something different. To bring a new and unique business idea into the family legacy. 
While hunting for his ideal idea, the banana plant attained his attention. It stayed in his mind in a way that he could not help but decide to build his business around this idea only. Though he did not know yet. Being a farmer himself, he was grown up seeing the other farmers burning up the banana waste. This bewildered him as to how he could bring the plant to use, let alone establish a successful business through it.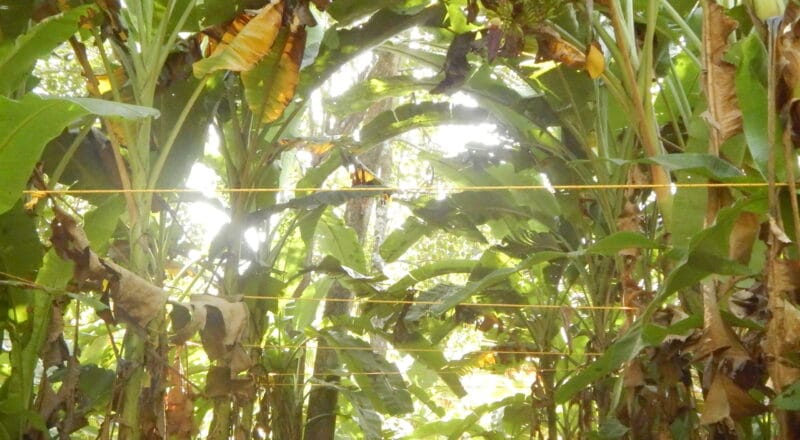 However, he was aware of the fact that every single crop has usually a part in it which can be brought to some kind of usage. And that's exactly what he needed to do with the banana plant. Finally, one day in 2008 he figured out what he should do. In simple words, he ended up deciding to make products through it. And, in particular, rope. Yes, that's right!
How Did He Turn Rope Into Products?
Making ropes out of banana plants fascinated him. He of course would bring the ropes to further usage as well. The rope idea housed his creativity after seeing banana threads being used in threading flowers for garlands. He then used the machine that turns coconut husk into a rope as the base. Thus, he simply modified it to work properly for making banana fibre.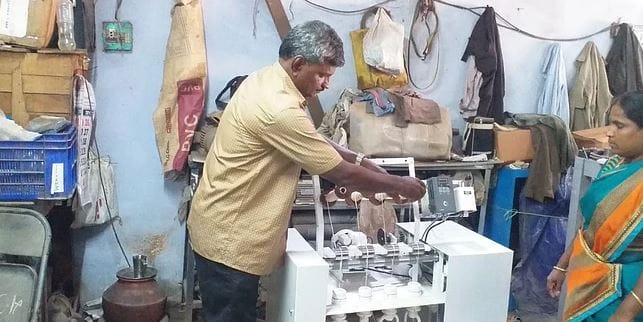 Furthermore, Murugesan invested Rs 1.5 lacs into the machine to make products like baskets, bags, and mats by using ropes. However, his urge with the banana plant bringing to more usage was not yet satisfied. So his curiosity helped him make a machine that produces 15000 meters of rope in a day. Moreover, the work required 4 people for the task. 
Gradually, as he kept learning, practising, and getting his hands sharp with the work, his business started flourishing. The work which required 4 people in its initial days, grew to 10, and then 20, to finally more than 350 employees today. What is more interesting about his factory is that most of the employees are women which Murugesan tells very proudly.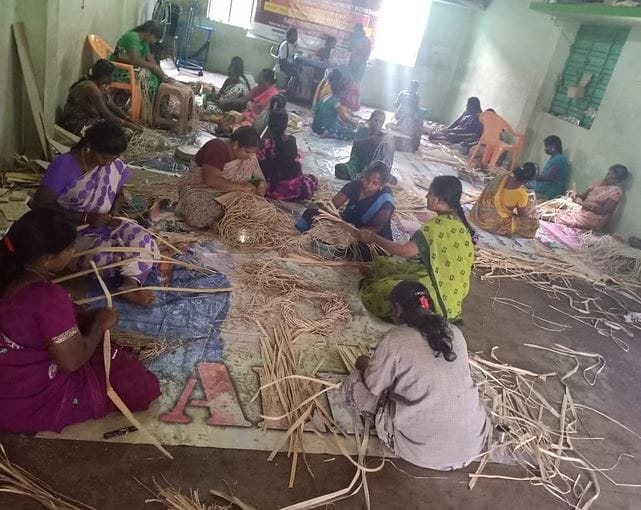 His factory processes around 500 tons of banana waste and is earning at least Rs. 1.5 crore per year. His products made uniquely out of banana ropes are demanded in foreign countries and exported to Malaysia, Singapore, Netherlands, and France. 
Siddappa: The Man Generates Electricity For His Household

Add to favorites