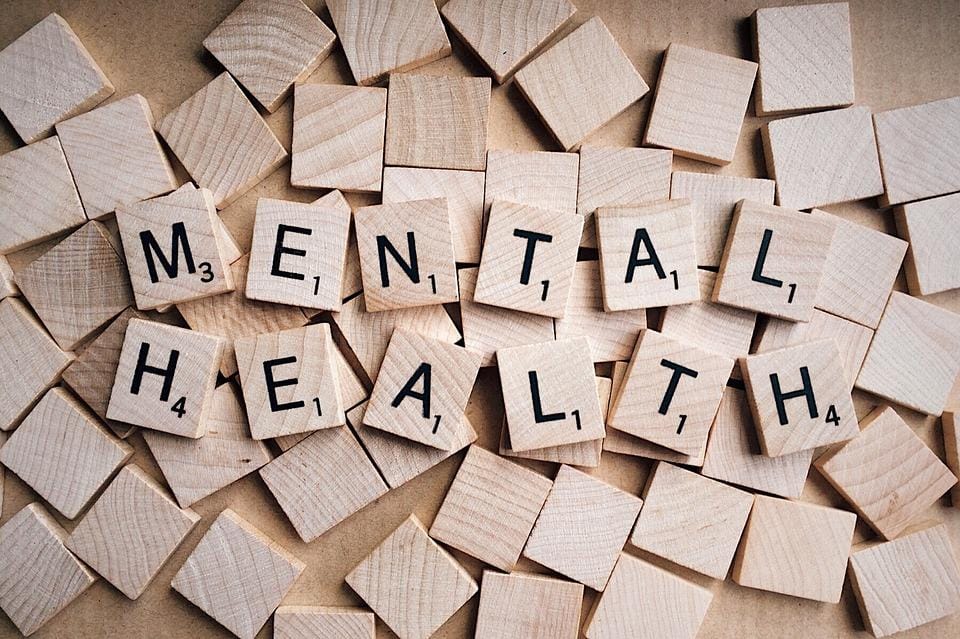 We live in a world where everybody openly talks about mental health to spread more awareness. People became more aware of mental health illnesses and disorders ever since people were locked to their abodes during the raging pandemic. However, this rise in mental health awareness also gave way to numerous myths attached to it. So, if you want to debunk these myths, we have your back covered. Most people are misdiagnosed due to these myths. Hence, it's essential to stop the stigma and debunk these myths for better mental growth.
Over the last few years, mental health has slowly yet drastically moved out of the shadows. However, the stigma attached to mental health issues prevents people from getting the help they may need. Platforms like Instagram and Twitter have given people the voice to talk about their mental health, but that also brings highlights misleading facts and information. So, without any further ado, let's understand the facts and stats about mental health conditions in India and the myths attached to them.
Stats And Facts Of Mental Health In India
As per Statista, 14% of Indians suffer from mental health disorders.
Almost 45 to 46 million people suffer from depression and anxiety in India.
In India, genetics and environmental factors influence mental health disorders.
The age group between 40 and 49 is mostly affected by mental health issues in India.
There is only one trained psychiatrist for every 100,000 mental health patients.
As per the Indian Journal of Psychiatry, in 2019, 50 million kids in India were affected by mental health issues.
Myths:
Medication Will Be New Addiction
Most people believe that medication has strong mental side effects and can lead to addiction. However, that isn't the case because a psychiatrist can only prescribe the medication for a limited period. The medicines are prescribed after the proper diagnosis of the mental illness or disorder. Not only this but these medicines are proven to balance out the chemicals in the brain to feel better.
Kids Are Resilient To Mental Illnesses
Believe it or not but 50% of mental illnesses begin by the age 14. Situations and circumstances linked to family, stress, childhood trauma, and persistent poverty increase the chance of mental health problems. Also, kids who are exposed to recurrent abuse, chronic neglect, and domestic violence are more vulnerable to mental disorders. So, to believe that kids are resilient to mental illnesses is an illogical myth.
Look After Your Mental Health Only When You Have A Mental Condition
Well, you don't look after your physical health only when you are sick, right? That applies to mental health as well. It's always better to prioritize your mental health as much as possible for normal functioning and to keep mental illnesses at bay. Everyone benefits from actively taking steps to promote their mental health's well-being. Engaging in healthy habits can also help in boosting a mental state.
Self-Help And Therapies Are A Waste Of Time
Most people believe that therapies are a waste of time, and one shouldn't be opting for them when there's a simple option to just take a pill. However, it's far away from the fact that therapeutic treatments for mental health problems help support the system in the healing and recovery process. Medication as well as therapies both can be included in the treatment.
Marriage Is The Cure For Distorted Thinking
This one is funny yet widely believed in our country. No marriage, religious ritual, or spiritual ideology can ever cure mental health issues. It takes mental health professionals and medical science with it to treat any kind of disturbances caused in the mood flow and the functionality of the brain. The brain is a part of the body; hence no external ceremony can help resolve mental health conditions.
Panic Attacks Are Fatal
If you or anyone you know has gone through a panic attack, you probably know this is a big myth. Panic attacks come with a wave of anxiety that leaves people feeling unpleasant. However, they are not at all fatal; panic attacks can create the sense of losing control and feeling more fear, but it isn't fatal to your physical health. If you see someone experiencing a panic attack, find a safe space for them as it may help mitigate the risk of more panic.
People With Mental Health Problems Are Dangerous
We can blame the Bollywood movies and daily soaps for infusing this myth into our heads. But did you know that most mentally ill people are not violent? Not only this, people who struggle with mental health conditions are 10 times more likely to be the victim of violence and danger. So, next time someone says that mentally ill people are dangerous, say that only 7% of mental health patients tend to act violently.
Mental Health Problems Are Incurable And Permanent
If you thought that a mental health diagnosis is more like a "life-sentence", you'll be happy to know you're wrong. Everyone's experience with mental health is different; some people may experience intense episodes, while others can be easily treated with therapies. However, the take-home message is that everyone has the scope to recover from mental illnesses. Recovering from a mental disorder or illness means feeling better and achieving a satisfying life.
Verified Mental Health Helplines And Services For You Or Someone You Know
NIMHANS (Bengaluru)- 080-46110007
Nimhans.ac.in/pssmhs-helpline
Therapize India – Therapizeindia.com/copy-of-therapize-tribes
Mpower 1 on 1 (Maharashtra)- 1800-1208-20050
Mpowerminds.com/oneonone
Peak Mind- 080-47092334
Peakmind.in
Sumaitri- 011-23389090, 09315767849
Sumaitri.net
Sneha (Chennai)- 044-24640050, 044-24640060
Snehaindia.org/new
Fortis Stress Helpline- 08376804102
Kashmir Lifeline- 1800-180-7020
Kashmirlifeline.org
Now&Me
Nowandme.com
Mastermind Foundation
Mastermindfoundation.com
Parivarthan Counselling Helpline- 07676602602
Parivarthan.org/counselling-helpline
Arpan (Mumbai)- 09819086444
Arpan.org.in/mental-health-support-covid-19
Vandrevala Foundation for Mental Health- 09999666555
Vandrevalafoundation.com
Lifeline Foundation (Kolkata)- 033-40447437, 09088030303
Lifelinefoundation.in

Add to favorites