Remember 'Janani Main Ramdoot Hanuman' sung by Udit Narayan Ji? 90s kids must have definitely sung this song from the 1992 Indo-Japanese anime film Ramayana: The Legend of Prince Rama. Most of the kids remember sitting in front of their TVs and watching Lord Rama as a cartoon character, along with the bulky and bossy voice of Amrish Puri Ji as Ravana! I mean who can't recall those days of 'Cartoon Wali Ramayan'? Girls who have memories of this film still mimic Devi Sita screaming 'Swami Swami!' But this is only limited to those who saw it! Kids of the present world can never imagine the feel of this film.
From TV to YouTube to Nowhere!
It sometimes feels as if we have developed bad habits of pushing and declining good things away. Isn't it shocking to digest that our legendary story of Ramayana was viewed as a masterpiece by Yugo Sako from Japan. It was he, and not some Indian who came up with this idea. Yes, India's contribution can't be ignored either. But let us not forget the fact that the release of this film raised many eyebrows here. It was a huge controversy in India, involving political aspects. So, it wasn't an easy release!
Coming to the present scenario, thanks to the first lockdown that today's generation saw the old Ramayan by Ramanand Sagar on Doordarshan. But this anime still couldn't fetch freshness! It lies somewhere in the corners of YouTube where only those who want to see can see. Unlike a television premiere that initiates a hype, this masterpiece has been reduced to an ordinary YouTube stuff. It might have been telecasted many times since then, but unfortunately it couldn't let people, especially kids crave for its telecast.
Know Who Was Yugo Sako
Yugo Sako, a Japanese film director, screenwriter, and producer was moved by India and Indian philosophies after his first visit to Bharat in 1970. Later, he came to India around forty times to produce documentaries on India. In 1983, he met Dr. B.B. Lal, who was a renowned archaeologist called the reincarnation of Schliemann in India. This was the time when tables turned! He was working on a documentary back then, with the permission of the Indian Government, on Dr. Lal's excavation of Ramayana Relics in Shringabelapur near Allahabad in Uttar Pradesh.
Meanwhile, he was issued with a protest letter too for his works, but he could clarify all the misunderstandings. Later when he proposed for the animation film 'Ramayana', Mr. Lal gave green flags! Despite the preparations that had started in the mid 1980s, the film took a decade to complete due to so many issues revolving around. Yugo Sako died at the age of 84, on 24 April 2012, falling in the trap of aspiration pneumonia in Minato, Tokyo. While he was struggling with his death, he was working on a mega project 'Lord Krishna, the Celestial Cowherd.'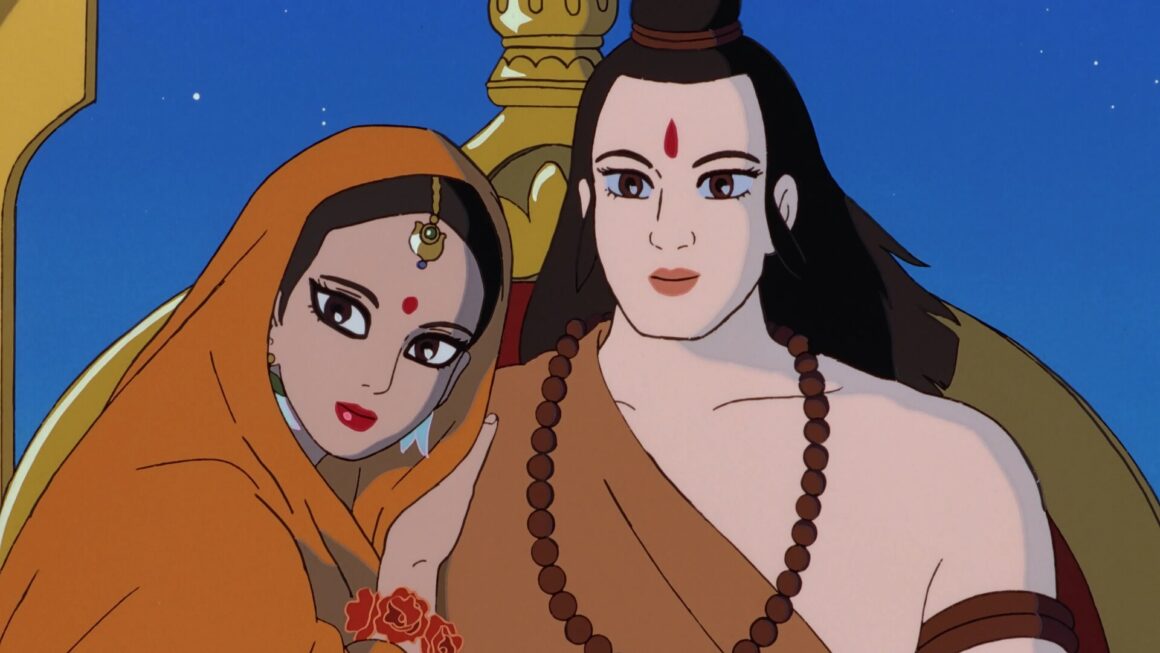 Know How Ram Mohan Contributed
The magic of Lord Rama couldn't have been spread on screen without the contribution of Ram Mohan, who is known as the father of Indian Animation. The trio of Yugo Sako, Ram Mohan, along with Koichi Sasaki directed this masterpiece for one and all. Ram Mohan had started his career from the Films Division of India in 1956 in the Cartoons Films Unit. Recipient of The Padma Shri, in 2014 by the Indian Government, he had received his training in the animation techniques under the US Technical Aid program from the Clair Weeks of Walt Disney Studios. He is known for spreading animation in India.
When Ramayana Fueled The Fire in India!
It came at the time when whole India was amid the fumes of Ram Mandir and Ayodhya. Moreover, a prestigious newspaper of India-The Indian Express published pinpointing Yugo Sako for making a new Ramayana which led to boycott of the film. Letter to the Japanese Embassy in Delhi was issued stating no foreigner has the right to make Ramayana which belongs to India.
Yugo Sako's continuous efforts to make the Indian Government believe in the serious art of Japan called 'anime' failed one after the other. He couldn't make India realize how this could make Ramayana reach a global platform. But the sensitivity of the situation in India did not give any support and hence, the film was produced in Japan itself with around 450 artists from India and Japan contributing together.
Know The Stars Behind The Curtain!
The film was released originally in English with Sanskrit dubbed songs. Later on it was dubbed in Hindi too. Legendary singers like Kavita Krishnamurthy, Vinod Rathod, Sadhna Sargam, and Udit Narayan gave voice to the beautiful tracks of the film. The credit of lyrics of Sanskrit goes to Vasant Dev while lyrics in Hindi were written by P.K Mishra.
The film was released in Original English Version, Hindi Dub version, and English Dub Version known as the Prince of Light. In the Hindi Dub version, Shatrughan Sinha narrated the film, Arun Govil, popular as Lord Rama in India gave voice of Rama itself, while Namrata Sahwney gave voice for Sita. Dilip Sinha was chosen for the voice of Hanumana and Amrish Puri for the voice of Ravana. All the voices fit so aptly that the dubbing is considered as the best part of this film!
If you haven't seen it, just try it once! Cartoon Network has the credit for making 90s kids' childhood memorable by telecasting it on Sundays and Saturdays. You can also cherish this film and understand how Ramayana was actually spread to the world. This film has a different feel, for sure!

Add to favorites