"We are not human beings having a Spirituality experience. We are spiritual beings having a human experience."
― Pierre Teilhard de Chardin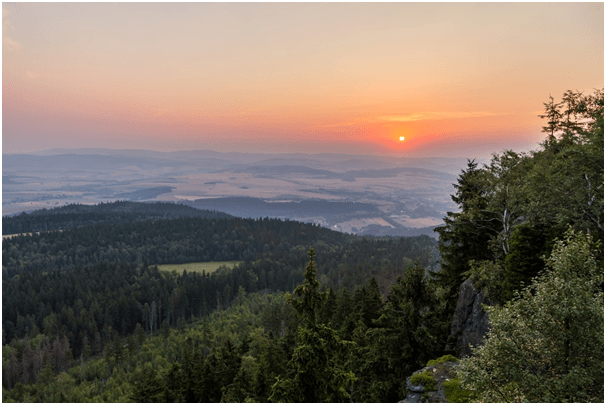 In spiritualism, when we give, we only receive; when we humble ourselves or fall to the knees for someone, we learn forgiveness. Beyond that, we are born again in another perpetual cycle when we die. In this article, we will explore the meaning of Spirituality in the Indian context. Spiritualism is not a new concept; it has been thriving for centuries from ancient Egypt to the modern era of technology.
Philosophers have often pondered upon the deeper meaning of our temporal lives. However, today's world is detached from the spirituality of our minds and bodies. The increase in material pleasures of the world is slowly killing the essence of enjoyment derived from observing nature.
Meaning of spirituality
Spiritualism is a broad phenomenon it engulfs all life forms equally. It is the quest to search for meaning in life. Spiritual people are those who are highly in tune with their metaphysical being. We clearly sense our own existence more often, just passing through people and places. The best logical interpretation of spirituality is closer to science and religion. Religions in India are manifold, promoting and protecting humanity and human spirituality.
Jainism is a religion in India which promotes the objective of the harmless existence of a human being with nature. Moreover, in India, many religions show a profound root in the deeper understanding of our body, mind and soul. Therefore, spirituality is a deeper understanding of the reason for our existence and developing a connection with our inner spirits and the spirit of nature or the divine.
Spiritual enlightenment refers to the state of surpassing worldly distractions and overcoming all our doubts and insecurities to reach a place of eternal bliss. Enlightened beings are those who have achieved 'nirvana'. Spirituality often puts people in a place of expansion, and the growth and understanding are continuous.
Losing spirituality everyday
Modernity slowly eats away the ideas embedded in ancient spiritual and divine practices and beliefs. Economic gains and material satisfaction drive the technological era. Earlier, people did not dwell on materialistic norms to sustain their growth. Forest dwellers relied on the gifts of nature to live a healthy and well-balanced life. Spirituality provides us with a reason to live. Religion gives the practices and rites that we can follow to connect to god.
The world needs to acknowledge the importance of spiritualism in our daily lives. Driven by greed, lust and power, we can only acquire material possessions. There is an anomaly in how the modern world progresses and the growth of the human soul. When individuals move farther away from ancient spiritual practices such as chanting, prayer and meditation, they feel dissatisfied with everything they do. Life then becomes hopeless and hollow.
Ancient, meaningful spiritual practices in India
India is a country known to cherish spirituality through its people and culture. It is home to some of the oldest religions globally, such as Hinduism, Buddhism, and Jainism. Amongst these religions, the shared beliefs of reincarnation, karma, liberation and achieving nirvana are the same.
There are five rudimentary spiritual practices in the Indian context. Every religion in India practices these spiritual methods to understand our purpose in life. The five well known spiritual practices are as follows.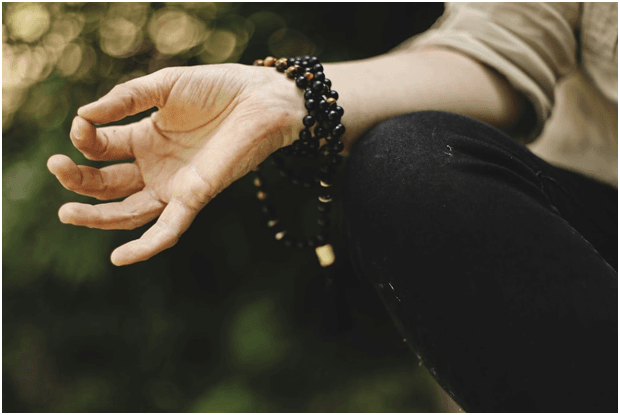 ● A prayer is a beautiful form of divine worshipping. When human beings pray, they place all their hopes and expectations in a force greater than them, known as god. Religions mostly comprise some form of religious prayers offered to deities and gods in India. India is a highly spiritual country with abundant meditation and prayer centres.
● Meditation is similar to prayer, but it is more of a scientific concept. Where prayer requires one to surrender to a god, meditation helps one get closer to physical existence's nature. Meditation is a useful practice to develop attention and awareness in an individual. In meditating, an individual focuses all of their attention on one thought, object, or person. It helps in establishing a better relationship with the mind and the body to work in synchronicity with our thoughts.
● Chanting mantras is common in the religions found in India. It is the rhythmic repetition of prayers, sounds or syllables. Singing in a chorus often creates powerful vibrations that cure long-held trauma and suppressed internal feelings. According to scientific reasoning, chanting mantras or songs in spiritual devotion creates a neuro-linguistic effect on the minds and bodies of the individuals who hum the tune. Chanting is highly powerful as it deals with thought-energy patterns.
● The essential aspect of human life is breathing. A deeper understanding of breath work is a part of the spiritual journey, and it must be slow and deep. It helps to release trauma and mental, physical, and emotional blockages within our bodies. Spiritual breathing helps get rid of anxiety, depression, fear, grief, and anger that often accompany us in this terminal life.
● In India, ceremonies or rituals play a significant role in religious places. These ceremonies are ancient methods to connect to god. In Hinduism, for instance, ceremonies include puja, meditation, silent prayers etc. Visiting a temple, mosque, or gurudwara is a common practice amongst spiritually devoted people in India.
Conclusion
Spiritualism is an integral part of life. Human beings are a part of nature: the Earth and the soil. We must at all times protect our home, the Earth. Spirituality refers to finding the purpose of our earthly existence. The goal of spirituality is to teach mankind lessons in self-acceptance. Human beings are at a point of losing touch with spirituality. In our fast-paced, internet-driven world, the importance of spirituality is slowly diminishing. More and more people face manic depression and loss of purpose and joyfulness in life.
The ancient practices of India in the context of spirituality include prayer, meditation, chant, breathing and religious rituals. Today, foreigners view Indian spiritual practises as a source to better their understanding of their individuality. However, with time, the hold of spiritual practices on the ordinary lives of Indians has taken a toll. Now it is up to us to bring back faith in the universe and listen more closely to the cry of our planet for unity and oneness.

Add to favorites