As we celebrate Women's Equality Day today on 26th August at Beyond the Punchlines, we had the opportunity to Interact with a Prominent Leader Ms. Jaya Mehrotra, Founder – Women Leadership Circle (WLC)
What are the most surprising or unconventional reasons you've discovered for women leaving their careers, and how can organizations address these unique challenges effectively?
Answer –
In my extensive experience as a leadership coach, I've encountered surprising reasons behind women leaving their careers. One significant factor is the struggle to achieve genuine work-life integration, often leading to burnout. To tackle this, organizations can foster an inclusive environment by implementing flexible work arrangements, remote options, and family-friendly policies.
Another unexpected factor is the lack of sponsorship and mentorship opportunities. Organizations must proactively promote mentorship programs, pairing women with senior leaders who can advocate for their career growth.
Unconscious biases play a role too, influencing decision-making and limiting women's leadership roles. Combatting this requires thorough training and awareness programs that mitigate biases, fostering an equitable culture.
Networking hurdles also hinder women's advancement. Companies can bridge this gap by organizing networking events during work hours, allowing women to build meaningful connections and expand their circles.
Furthermore, recognition and rewards are vital. Implementing transparent performance evaluation systems can help celebrate women's achievements, motivating them to excel.
Addressing international opportunities, diversity, and innovation gaps is essential. Allowing women to work internationally from their own countries promotes inclusivity. Organizations should acknowledge women's unique agency and style, fostering innovation.
Understanding that women are both consumers and creators is crucial. Just as men create products for male consumers, women should be empowered to create products for female consumers, spanning various industries like technology and cosmetics.
In conclusion, organizations need to adopt holistic strategies to retain women in their careers. By recognizing and addressing these unconventional challenges, they can create a more supportive, inclusive, and innovative workplace where women can thrive.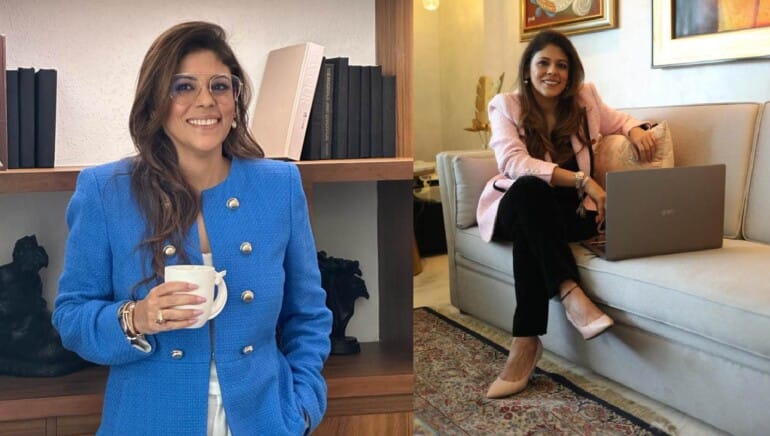 In your experience, how does the underrepresentation of women in leadership positions impact their decision to exit their careers prematurely? What innovative strategies can organizations adopt to create an environment that not only retains women but also empowers them to reach their full potential?
Answer-
I can attest that the underrepresentation of women in leadership positions has a profound impact on their decision to leave their careers prematurely. The lack of diverse perspectives at the top leads to missed opportunities for innovation and growth, stifling the potential of women in the workforce.
To address this issue and create an empowering environment that retains and uplifts women, organizations must embrace cutting-edge strategies. For starters, they can establish "Lean In Circles" within the workplace, providing a safe space for women to share experiences, challenges, and victories. These circles foster camaraderie, resilience, and mentorship, igniting a powerful sense of belonging and motivation.
Forward-thinking companies can also introduce "Empowerment Sabbaticals" for women, allowing them time to explore new interests, pursue additional education, or engage in passion projects. This investment in personal development rekindles the fire of ambition, ensuring women return to the workplace with renewed vigor and fresh perspectives. This approach becomes even more feasible now that global careers can be managed out of one city, as demonstrated by our advisory board member Pratima Reddy, who has done many stints in global careers without leaving Mumbai.
Promoting transparency in pay and promotion practices is another game-changer. By proactively addressing pay gaps and ensuring equity, companies demonstrate their commitment to fairness and equality, creating a more attractive and supportive environment for women.
Moreover, organizations must prioritize DNI (Diversity and Inclusion) efforts, ensuring that careers are shaped for women working in the organization, not just for the organization itself. This involves understanding and accommodating the unique needs and aspirations of women, fostering an environment where their growth is nurtured and celebrated. One great example is WLC's ( Women Leadership Circle) advisory board member- Pratimareddy as she has done many stints in global careers but never left Mumbai
Introducing "Diversity Accelerator" programs can fast-track the development of underrepresented talent, bringing their unique insights and fresh ideas to the forefront of decision-making processes.
By adopting these innovative strategies, organizations can break free from the shackles of traditional norms and lead the charge toward a more inclusive and thriving future. Together, we can build a world where women are not only retained but also empowered to shatter every glass ceiling, propelling themselves and their companies to unprecedented heights of success. Let's take the leap and make a lasting impact on the world of leadership!
Mentorship and sponsorship have been emphasized as critical for women's career advancement. Can you elaborate on what kind of executive program are you planning to bring ahead to show remarkable results in supporting women to overcome barriers and maintain their professional trajectory?
Answer–
As the founder of Women Leadership Circle, we are dedicated to empowering women in their career journey. To overcome barriers and maintain their professional trajectory, we are launching an innovative network which will provide an environment that combines mentorship and sponsorship, tailored to the unique challenges women face.
Through personalized mentorship from accomplished female executives, participants will gain valuable insights and guidance while building a supportive network. This mentorship will not only offer professional advice but also instill confidence and the understanding that progress happens at an individual pace.
Recognizing the "equal yet different" nature of women's career paths, our network will focus on cultivating essential leadership skills like communication, negotiation, and self-advocacy. These skills will enable women to make confident choices aligned with their aspirations.
Considering the biological clock, we understand the importance of timely career progression. Our sponsorship component will strategically connect participants with influential advocates who can accelerate their advancement within organizations, ensuring that they're not held back by any timeline constraints.
By offering ongoing peer networking, our program will establish a vibrant community of like-minded women. This community will provide continuous support and inspiration, helping participants overcome obstacles and thrive in their leadership roles.
Ultimately, our goal is to create a transformative experience that empowers women to break through barriers, champion diversity, and make a lasting impact. Together, we will rise, succeed, and lead, leaving behind a legacy of empowerment for generations to come.

Add to favorites