Story of the man behind the Livemad Movement
A child with a condition called dyslexic and synesthetic by birth struggled to learn at school and was made fun of by his classmates. He then went on to lose his father in a car accident. He was already going through a lot and losing his father broke him even more. At the age of 12, he decided to commit suicide to end his misery. Fortunately, when he was about to end his life, he realised his life's value and decided to give it another chance. 
Swapnil gradually learnt that his miseries only made him stronger. He learnt the art of turning suffering into joy. He not only did this for himself but has been using it on people around him as well. He even had a job in the banking sector which he left in order to do something big. This determination led him to the establishment of a 'Livemad' movement.
The motif behind this movement is to offer help and infuse hope in underprivileged communities. Men Who Brought The Wave Of Equality In India  
Thus he dedicated his life to empowering troubled communities for example rescuing distressed families, helping tribal artisans in earning better and making women safety tools. These deeds have made him one of the youngest social reformers in India. Let's get into the full story and know his entire journey from the beginning to the present.
Life before Livemad Movement 
Swapnil belongs to a middle-class family in Lucknow. When he turned seven, he was diagnosed with dyslexia. This gave him a very unpleasant childhood. He couldn't play outdoors nor could do good in academics. These were the few problems out of all that he faced.
Another blow hit him when his father passed away. This was the last worst thing he could take. Swapnil became an insomniac. He felt the urge to overdose on sleeping pills to commit suicide. Thankfully, he convinced himself otherwise and decided to give his life another chance. However, when he was finally getting a hold of his life, he was diagnosed with gynecomastia. But this time, he did not let this affect him and he kept standing like a rock against it.
After acquiring his degree in MBA, Swapnil began working with the Bank of India. However, Swapnil was not satisfied with his job as he felt he needed to do something more and different. He basically wanted to do something creative and help those who are in need.
The beginning of the new journey
Swapnil's journey with the social cause began when he got a phone call from an artisan's daughter. He had a very disturbing conversation with the girl which set a turning point in Swapnil's life. According to the artisan's daughter, after her father passed away, the Pradhan of their village would take her mother at night and would leave her in the morning. Her mother would not stop crying since the day this has been happening.
No matter what, Swapnil could not bring his mind to peace after this phone call. After a few days, he decided to rescue the family and went out in search of them. He travelled on a motorcycle to Madhubani with 60,000 amount in his pocket. Swapnil had to face a lot of difficulties on his way there such as being chased by the thugs of the village. Luckily, he was able to find the artisan's family in the end and helped them in relocating to Delhi.
Taking one step further 
To help that family financially, Swapnil advised them to continue with their traditional art and started a venture named Naked Colours. The company would sell the art and craft made by artisans after being linked up with the corporate gifting market. The business model was set in a way that one-third of the total profit would go to artisans, another one-third would be used to sustain the company, and the rest would be donated to orphans and differently-abled children. This venture not only benefited artisans but also helped craftsmen from Thanjavur and Gond.
The spirit went higher
Swapnil wanted to bring positive changes as many as possible and in many places as possible. Considering this thought, he went to the jungles in Satpura to bring people out of poverty and bloodshed. However, things turned against him and he was mistaken for a spy. As a result, he got abducted and tortured for days.
When the abductees realised that Swapnil was indeed not a spy, they released him. After his release, he spread awareness about basic life skills to the people in the jungle.
The birth of 'Livemad' Movement
It was in Delhi, after his return from Satpura, he started the Livemad movement in 2015 with the purpose of initiating social programmes. One of Swapnil's first projects was in favour of women's safety. The project received the name as Pink Whistle Project. This whistle could be carried as a bracelet and in case of danger, it would turn into a two-inch knife on pressing a button. His other projects also stood helpful and got on the list of social reforming.
Apart from these projects, Swapnil also helps people to fight depression and get free from suicidal tendencies by conducting sessions on positive thinking. Moreover, for the prevention of AIDS, he is also working with the Bill and Melinda Gates Foundation.
His story and deeds are more than an inspiration
Swapnil broke himself out from the worst situations and fought like a true warrior. This warrior not only stood for himself but proved a messiah to many. Today his contribution to social cause earned him one of the 1000 World Leaders for Hope by Forbes. For inclusive learning in 2018, he was also chosen as the UNESCO ambassador. Swapnil has further been honoured with the State Peace Award by the Uttar Pradesh and Odisha governments in 2018. He has rightly earned to be documented and got a biographical feature film.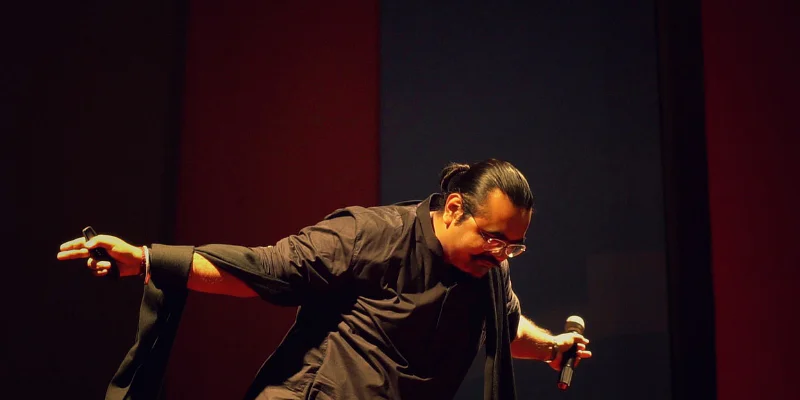 Add to favorites