This is a universal fact that dance is a form of art, a way of expression, so no wonder why it's so pleasing to the eyes and beautiful to feel. In mythological Indian history, Indian Dance Forms was invented by the Gods. It's the unique blend of melody, drama, line, form, and coordination. A single rhythm can make anyone groove. According to the mythological culture and history, the gestures, hand movements, and body postures are linked to the Gods' figures. It's considered to be more than a thousand years old. 
Step ahead and move to a new state or even village; India will offer you a new kind of dance form. It represents the versatility of our country in such a creative form. So, to make you understand the depth of this art form, we have done thorough research.
Ahead, you'll come across the facts, history, meaning, and types of dance that put India as a cultural stage of art and creativity. So, what are you even waiting for? Go ahead, keep grooving while scrolling!
Unique Types Of Indian Dance Forms
Here we have combed out the best 6 dance forms of India.
Kathak
This Indian classical dance form is mainly found in the cities of Jaipur, Banaras, and Lucknow. Don't confuse it with Bharatanatyam; it differs in many ways. This dance form is an attribution to the traveling bards of ancient northern India.
Origin
Believe it or not but Kathak was originally found within the Hindu temples as a way of storytelling. It portrayed the epic tales from Hindu scriptures, Ramayana and Mahabharata.
How was it formed?
The answer to who formed Kathak is still unknown, but it's known how it was formed. Back in the 4th century BC, many sculptures of Kathak dancers were engraved in the ancient temples as scripts and sculptures.
List of famous Kathak dancers-
Shambhu Maharaj
Uma Sharma
Birju Maharaj
Sitara Devi
Gopi Krishna
Rohini Bhate
Shovana Narayan
Kumudini Lakhia
Roshan Kumari
Puru Dadheech
Gaudiya Nritya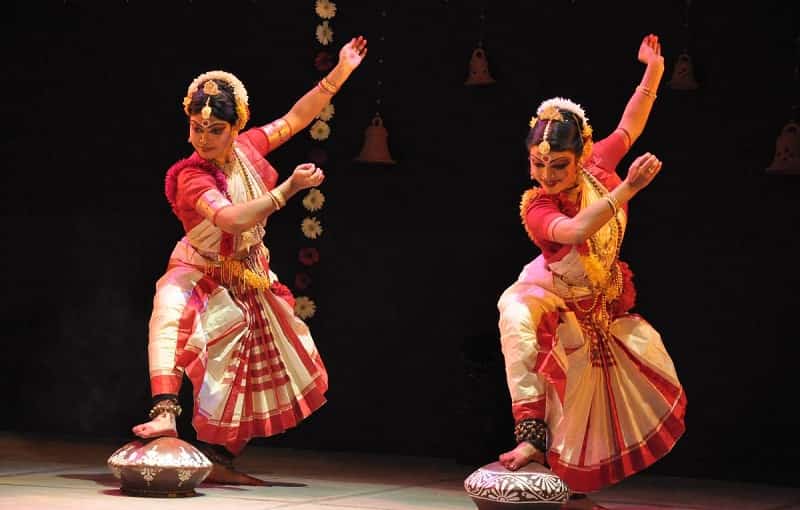 Talk about one of the best Bengali dance forms, and Gaudiya Nritya will top the list. This classical Bengali dance form is mainly performed to express drama, history, music, poetry, and color as well. People also believe this dance form is temple art to portray spiritual expression.
Origin
This classical dance form was originated in the Natyashastra. The main idea of this dance form is to express the ritual of worshipping the Gods. If you trace the origins, you'll go back to the traditions of Gauda Banga (located near the Bangladesh border).
How and who formed this?
Gaudiya Nritya was found by Mahua Mukherjee, who transformed, or we can say, evolved the essence of this dance form. She is known as an exponent of this classical dance form. Since the 1980s, she has dedicated her career to this dance style.
List of dancers-
Sharmila Biswas.
Sadhana Bose.
Kuchipudi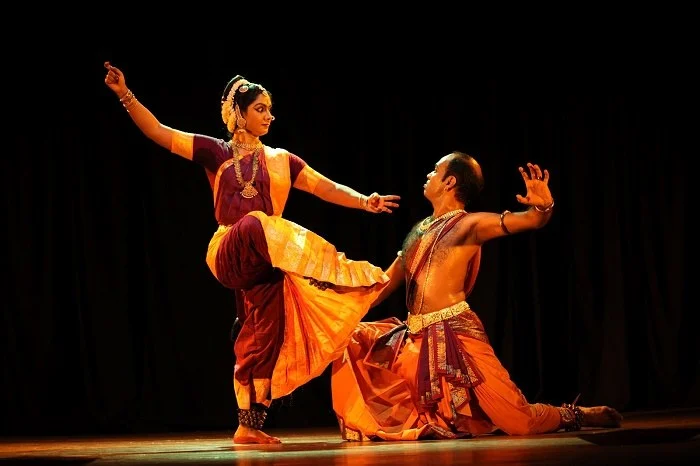 Hailing from the roots of Andhra Pradesh, Kuchipudi is one of the most famous classical Indian dance forms. It is mostly related to the Bhagavata Mela performance of Tamil Nadu. Musical instruments such as Tanpura and Mridangam are used for this dance form.
Origin
This dance form originated back in the 17th century in Andhra Pradesh itself. Sidhyendra Yogi created it from the dance drama Bhama Kalapam (i.e., a story charming yet envious wife of Lord Krishna, Satyabhāma).
List of dancers
Mallika Sarabhai
V. Satyanarayana Sarma
Deepa Sashindran
Vedantam Ramalinga Sastry
K. V. Satyanarayana
Shantala Shivalingappa
Shanmukha Srinivas
Usha Srinivasan
Kathakali
Kathakali is a vibrant, charming, and expressive dance style that's famous all over the globe. Kathakali comes from Kerala as well as Mohiniyattam. The concepts, theories, and foundations of Kathakali are the same as other classical dance forms mentioned in Natya Shastra.
Origin
It originated between the 16th and 17th centuries, exactly around the same time as Shakespeare which means it was surely an era of artists. Sage Bharata was the one who originated this dance style dated between 200 BCE and 200 CE.
List of famous dancers-
Uday Shankar
Pandit Birju Maharaj
Mrinalini Sarabhai
Mallika Sarabhai
Rukmani Arundale
Shovana Narayan
Bhangra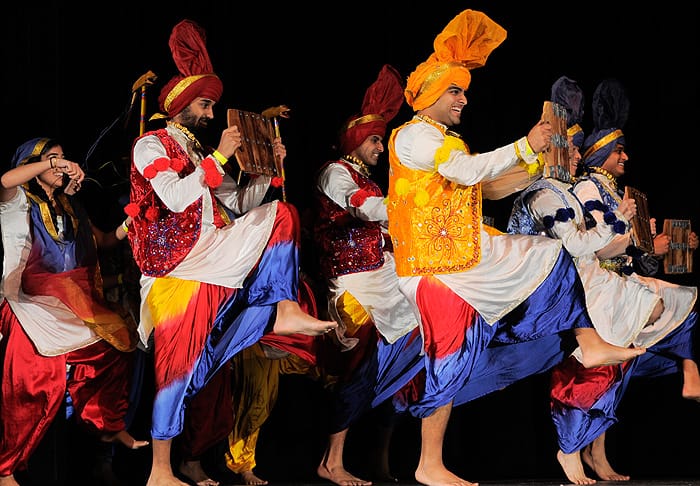 Talk about the most energetic Indian dance style, and Bhangra will undoubtedly cross your mind. Bhangra is a folk dance and a music form coming from Punjab, and it's a modern dance style that's also shown in the Indian film industry. From music to fitness, this dance form spread its wings everywhere.
Origin
It was formed in northwestern India and northeastern Pakistan Punjab. It was initially founded by the British Punjabi community in Britain back in the 1960s. However, it entirely emerged from the mid-to-20th century onwards.
List of famous bhangra artists-
Abrar-ul-Haq.
Achanak.
Alaap.
Aman Hayer.
Amar Arshi.
Apna Sangeet.
B21.
Bally Sagoo.
Kalbelia
Whenever one talks about the rich culture of Rajasthan, it's impossible to miss out on the Kalbelia dance form. This Rajasthani dance style is represented by the snake charming tribe belonging to the Thar Desert of Rajasthan. The best part is that it is performed by both men and women. Men play several traditional instruments, whereas women dance with utmost enthusiasm. Kalbelia is also known by names like 'Sapera Dance' or 'Snake Charmer Dance.'
Origin
It's known that Gulabi Sapera was the creator of the Kalbelia dance style. She developed this song in the late 1980s, and Gulabi ensured this dance form represented the nomadic tribe of Rajasthan.
Now that you have discovered more about the Indian dance styles and forms, tell us which one you love the most. Go ahead and swirl like there's no tomorrow.
Write For Us

Add to favorites