There are not many who do things for the greater cause. In simple words, there are only a few people who have the mindset of uplifting society. Only a few, have the urge to think for others. Only some of us dedicate our lives, skills, and capability to the betterment of those around us.
Most of us feel sympathetic for the underprivileged communities, while a few of us can't. However, the feeling is a natural occurrence, but getting yourself to walk on that path probably takes what we ordinary people can't even imagine.
There are many sources of uplifting society but education tops the list. Education alone stands as the strongest weapon against all the odds. It can fight all the challenges when needed. Those who comprehend the power, value, and necessity of education, can bring about many positive changes in society. Imagine if receiving education can be that powerful, then how can it not bring inquilab if standing as the source of providing it to others?
Beena Rao is one of such few people who embrace the value of receiving and imparting education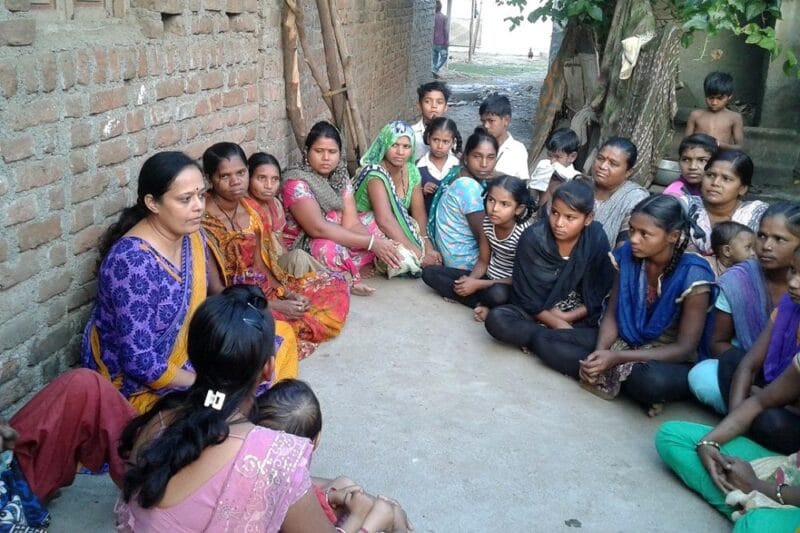 She has lit the candle of education over the lives of 5000 children. These are the children belonging to the slums and underprivileged communities of Surat, Gujarat. Rao's inspiration of source for this greater deed is her family, especially her father. He was a violinist and used to teach blind students for free. This act of kindness and welfare probably remained with her as when she grew up, she paced the same path as her father.
Rao is a Lecturer at Sardar Vallabha National Institute of Technology in Surat. Her father residing in the back of her mind as inspiration made her decide to give free education to deprived children. Initially, she started working with her husband in 2006 on this mission. Gradually, in 2009, she established 'Prayas' a free coaching centre for underprivileged children. This coaching centre has been prospering since then and is now making the lives of more than 5000 slum children. The centre has also now spread its wings to 8 different locations in Surat.
The teachers at these centres are young college students who charge Rs. 1000-1500 as a salary package
According to Rao, it is a little difficult to get volunteers since the pay is very less. She manages the pay through either charity or from her pocket. Rao states that bringing children to the centres for education is the biggest challenge. Because, the people from slum communities are not very ambitious and enthusiastic about providing education to their children. They do not see if education can change their lives.
Above all, if they would send their children to schools then who would assist them in earning for the household? These children themselves like to work in labouring, tea stalls, textile factories etc. rather than spending time in schools. They are not privileged enough to understand the value of education in their lives. Growing up, their lives revolve around labouring. No doubt, why they cannot comprehend a thing about education. Others who are enthusiasts for schools are for the mid-day meals.
In spite of all these challenges, Rao never let her spirit deter her
She has been managing to bring the children to the centres and provide them with the best education. And thus, changing their lives and uplifting society as a whole. Apart from this, she has also been taking care of other factors as well. For example, enhancing their basic lifestyles, mannerism, aspirations, etiquette, self-esteem, confidence, etc. She has been taking care of these factors by conducting workshops for science, yoga, sports, art, & craft, physical science, etc.
She thus has not only been taking care of these children's education but their overall personality growth as well. Rao has done probably everything for the slum children to her full capacity. Despite the challenges, she never looked back. She has changed a number of children's lives and will keep on doing so. She might have never thought that her small initiative would turn out to be so big one day. Our society definitely needs more people like her.
Life in a Slum: Slum of Metro Cities

Add to favorites