10 Fashion Art Cafes in India You Should Know About
Isn't going to a restaurant solely for eating too mainstream? The concept has been around for a few years, but its steady expansion has demonstrated how individuals are now seeking out different experiences in addition to good food. Imagine dining in a café with a view of a work of art; doesn't that seem exciting? Or getting a free book in exchange for eating at a café? These are just a few of the most exciting concepts offered by restaurants and cafés across the country!
If you're looking for a way to mix excitement and delicious meals, we've found some of the best options!
Lala's Cafe – Leh Old Town
Lala's Art Cafe, a pleasant, inviting cafe that offers excellent Ladakhi food and displays stunning artwork, has a long history. Once a monastery on the point of being demolished, the space was rehabilitated and turned into an art cafe. International and Ladakhi artisans and photographers are represented here. A nine-foot-tall sandstone statue of Buddha can be found right outside the institution. Freshly made juices, burgers, lattes, buttered tea, quiches, pasta, and much more are available on the menu.
Address: Main Bazaar Rd, Old Town, Leh
Contact: +91 95966 60593
Puppychino, New Delhi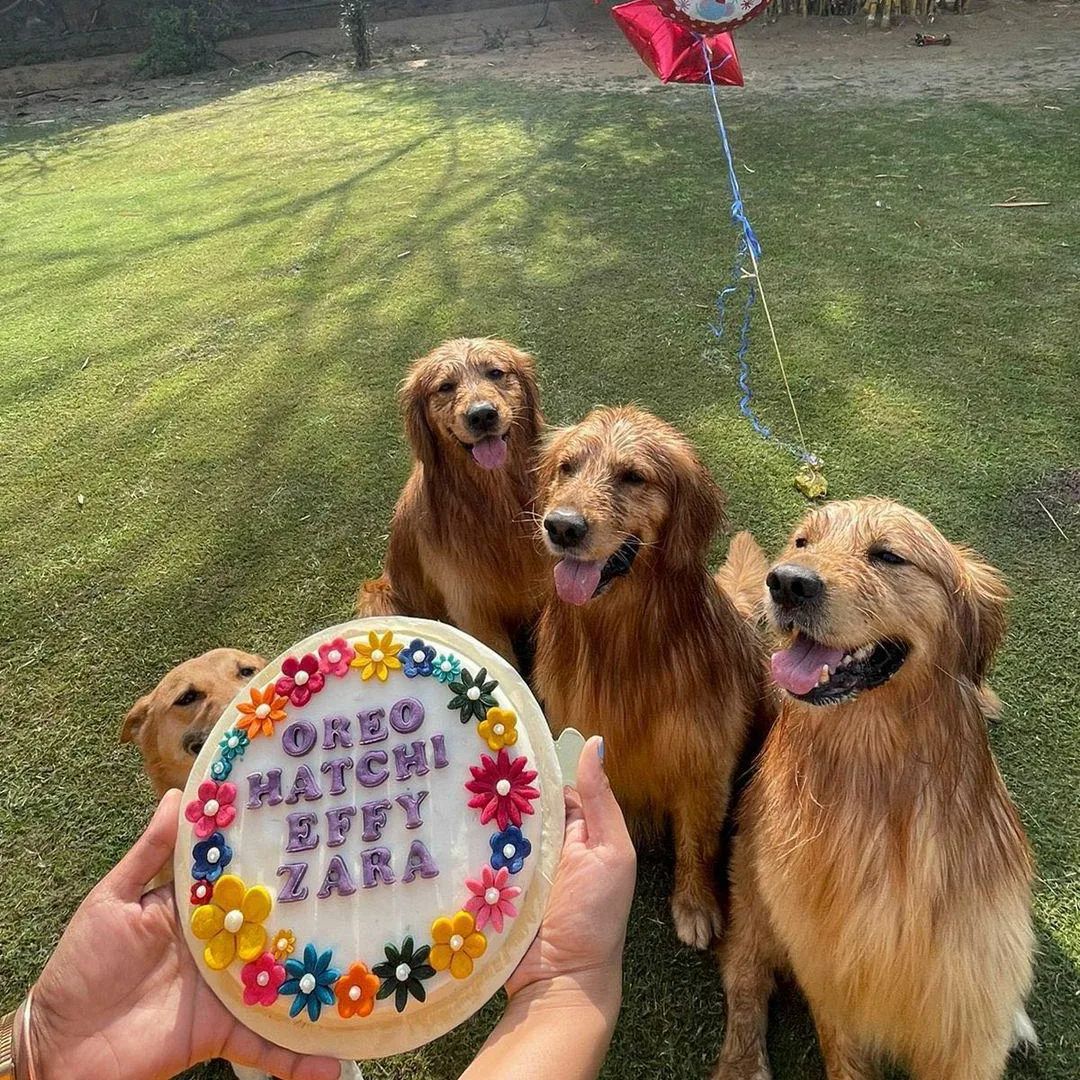 Cheer, dog lovers! Puppychino is a lovely little café in Shahpur Jat, Delhi; dog-friendly and has an extensive menu suitable for you and your dog. While you savor your preferred pasta and pizza, your pet companion can savor delectable pancakes, cupcakes, and even plain chicken breasts. The café also offers a unique play area, spa facilities, and other amenities.
Address: Shop 119, 3rd Floor, Shishan Bhawan, Shahpur Jat, New Delhi
Contact: 096430 84323
Gudhaam Art Cafe, Kozhikode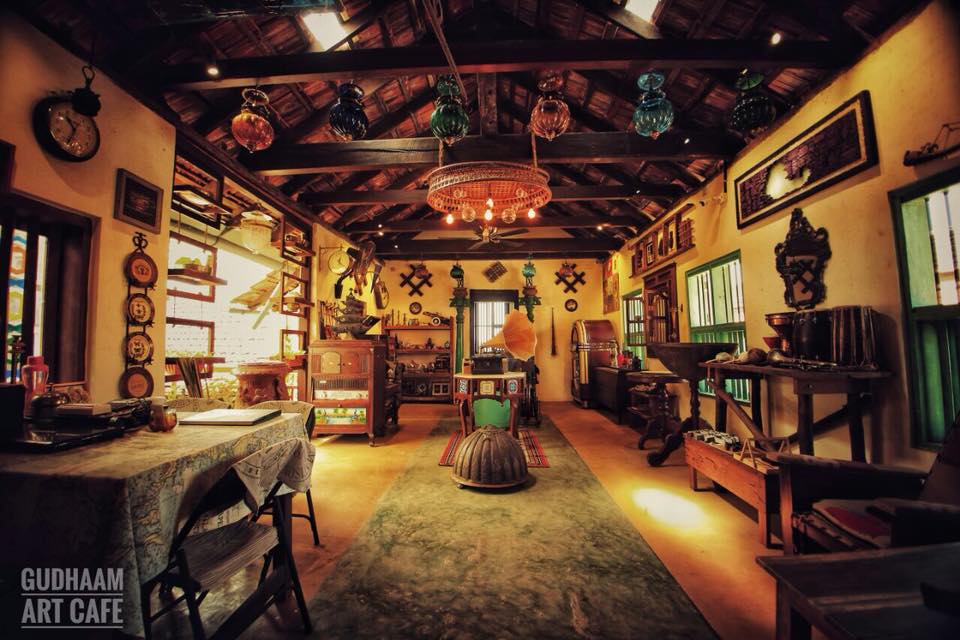 Gudhaam art cafe has gradually become the local go-to for positive vibes, hosting several conversations and exhibitions. This venue was once a rice warehouse in the 1800s (in Malayalam, Gudhaam). It now houses a beautiful gallery as well as a fantastic cafe and is also one of the city's few sustainable projects that use salvaged materials. There are many antiques on show here, and the chicken burger, potato wedges, and chai are among the most popular menu items.
Address: Gujarati St, Kuttichira, Kozhikode, Kerala
Contact: +91 15062 59535
Nukkad, SDA, New Delhi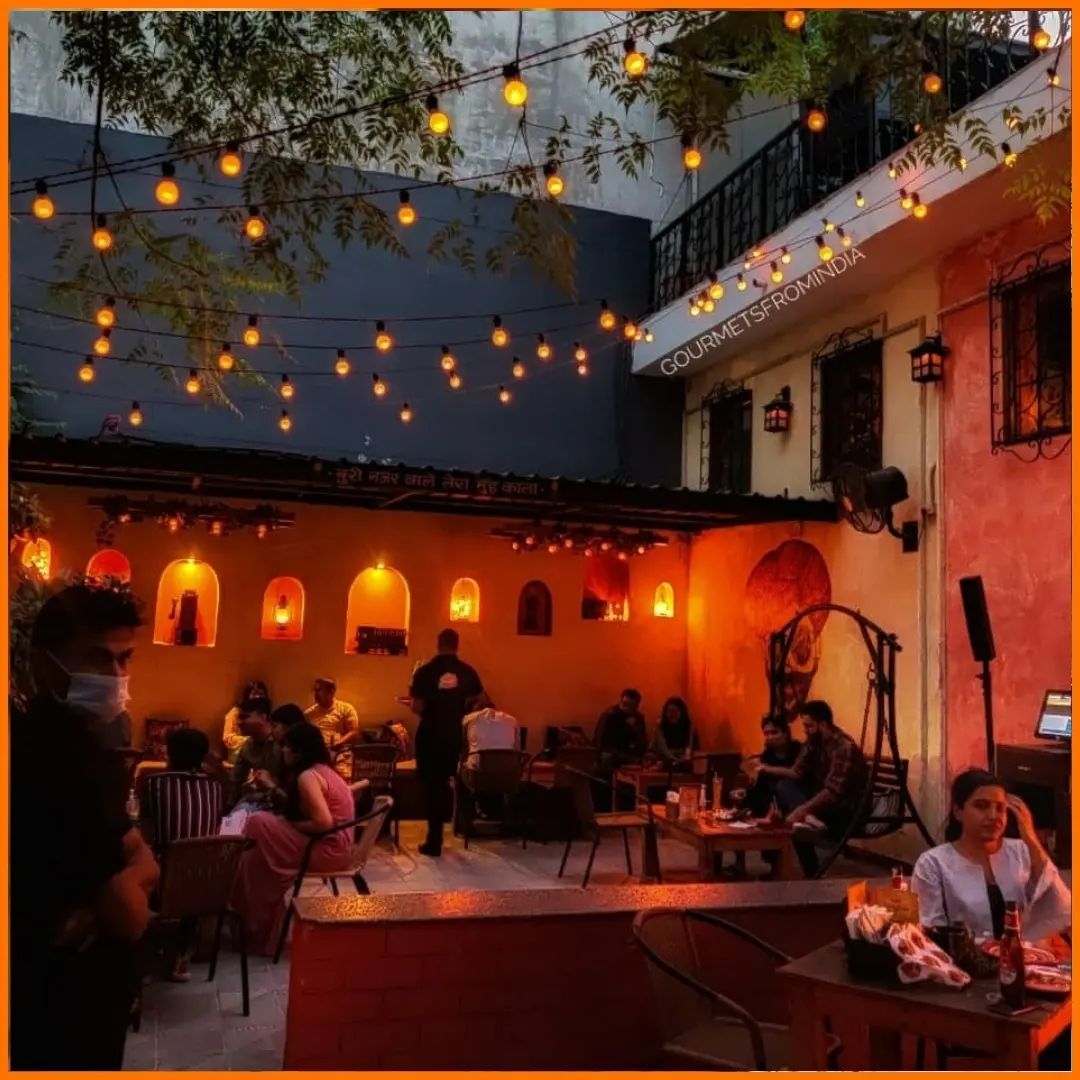 This cozy place with the rustic theme, glimmering fairy lights, mood lighting, and the food will always delight you. It is located in the lively SDA market's extreme "nukkad" (corner). Everything that goes on your dish and into your stomach will make you fall in love. The unique menu of this rooftop cafe in Delhi will keep you coming back for more. Hang out with friends and family and try out some more delicious food and cocktails.
Location: C-23-24, SDA Market, SDA, New Delhi
Contact: 011 4108 3311
Silver Metro, Bangalore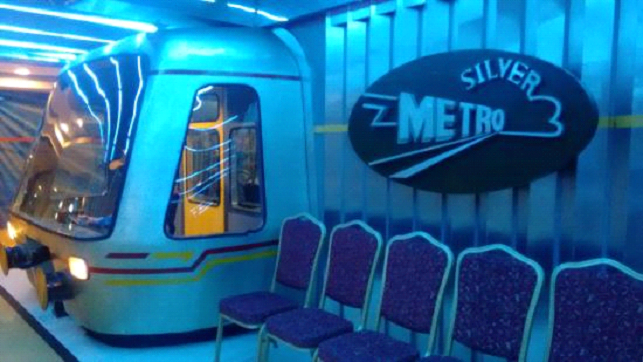 Although dining in the metro is not permitted in other cities, it is permitted in Bengaluru. Inside this metro-themed restaurant, which appears just like a metro train, is an excellent delight to the metro and offers a choice of tasty delights to feast on.
Location: Ohri's, 3rd Floor, Total Mall, Madiwala, BTM, Bangalore
Contact: 09731558300
Kashi Art Cafe, Kochi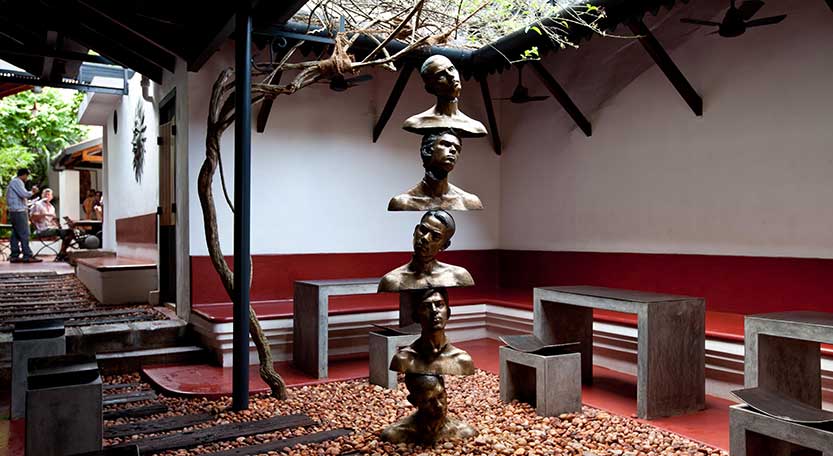 Kashi Art Cafe is a great place to spend an afternoon, with eye-catching artwork and delicious food to appease cravings. This location, which opened in 1997, is located in the scenic beachfront neighborhood of Fort Kochi. Many artists frequently visit this cafe, allowing guests to connect with them rather than merely look at their work on the walls. Egg sandwiches, ham sandwiches, cocoa pie, chicken sandwiches, and turkey sandwiches are all recommended on the menus. Various juices, drinks, lattes, and hot cocoa are also available.
Address: Burger St, Fort Nagar, Fort Kochi, Kochi, Kerala
Contact: +91 48422 15769
Pearl Boutique Bakery Cafe, New Delhi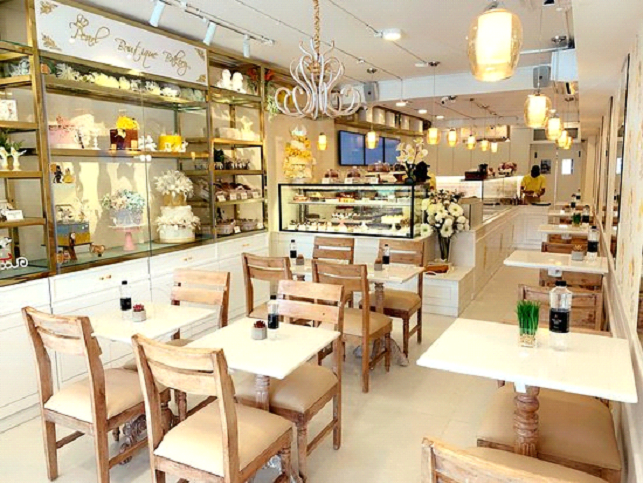 This popular cafe in Delhi offers a wide selection of cakes and pastries and some wonderful shakes. You may eat delicious meals and have a great time at the cafeteria. If you want to brighten up your day and get delightful treats, this pleasant and classy cafe is the place to be.
Location: M23, M Block Market, Greater Kailash 2 (GK 2), New Delhi
Contact: 7792009300
Vali Floating Restaurant, Kerala
This magnificent restaurant, situated between Veli lagoon and the Arabian Sea, about 10 kilometers from Trivandrum, is ideal for a date! The food here is reasonably affordable, and the location is breathtaking. Kerala Tourism manages it.
Location: Lake, Veli, Thiruvananthapuram, Kerala 695021
The Black Pearl, Bangalore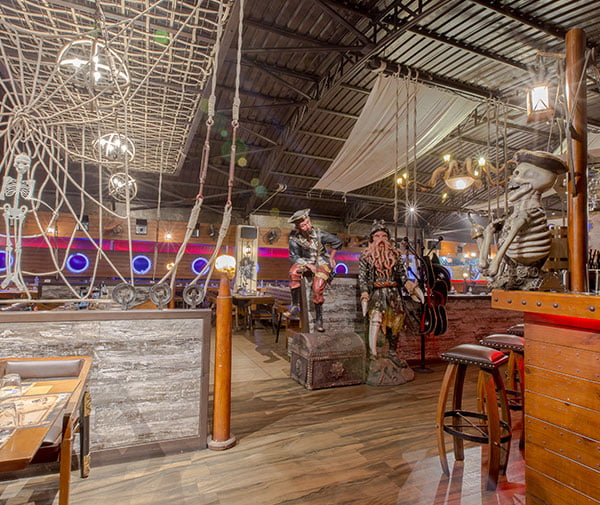 Followers of Captain Jack Sparrow will enjoy dining in this pirate-themed café, which features floors that resemble a ship's deck, pirate-eye patches, and chairs wrapped with ropes. At this must-visit for pirate fans, dine on anything from contemporary to Caribbean food.
Location: 105, 1st A Cross Road, Jyothi Nivas College Road, Koramangala 5th Block, Bangalore
Contact: 9730833777
You and I Arts Cafe, Shillong
This Shillong location, a not-for-profit venture based on a sustainability concept, offers over 110 different tea flavors, the most popular of which is rosella tea. Khasi cuisine is also on the menu, which is traditional and tasty. The café showcases handcraft made by local artisans that can be acquired. It is a vibrant venue that holds events and works as a venue for members to engage and learn from one another. They also have a chalkboard where they may doodle and a room where they can build dolls and hand puppets. Guests can also try out some old-school board games if that isn't enough.
Address: Mawroh-Mawtawar Road, Umshing-Mawkynroh, Shillong, Meghalaya
Contact: +91 70851 53466

Add to favorites