Coffee is one ingredient that is popular all over the world. There are a variety of unique ways to get your caffeine fix that go beyond the usual cappuccino and Americano, with eclectic ingredients and different methods of preparation. We're traveling around the world with these delectable coffee recipes. You'll be surprised to see the unique coffee innovations that are famous around the world.
Most people start their day with the familiar ritual of tasting a cup of something energized. While some rush to the nearest café for their morning coffee, others carefully craft their delicacies using ingredients from their local grocery store. Furthermore, if you have an adventurous sense of taste, there's a universe of delectable and fun espressos to discover. Some require meticulous preparation, while others include ingredients such as eggs and avocado.
Each one enhances the traditional coffee, sugar, and milk (or water) formula and provides an understanding of how various cultures can influence one's approach to coffee. You'll be surprised to see the unique coffee innovations that are famous around the world. Add these coffee innovations that will make you drool.
Different coffee recipes
Butter Coffee (Bulletproof coffee)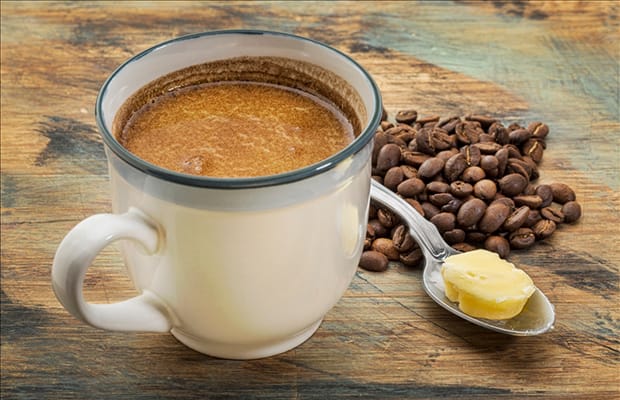 Yes, butter is made from milk, and we do put milk in coffee, but is there a better reason to put butter in coffee?! Perhaps… Coffee as a health product can take people and coffee down some interesting paths, such as green coffee for slimming and enemas for health. While some of these practices should not be undertaken without seeking medical advice, bulletproof coffee is one coffee health craze that, as the name implies (and unlike the others), cannot possibly go wrong.
Bulletproof coffee was created for people who follow a ketogenic diet, which is a low or no-carb diet. It is created by adding coconut butter and MST oil to transform your morning coffee into a nourishing treat. It is said to boost the benefits of coffee by keeping you alert and preventing hunger during the first part of the day.
Mushrooms Coffee
Perhaps not for the taste, but to build a better, mushroom coffee is getting momentum. We're not talking about putting champignons or field mushrooms in your cappuccino here. Only certain mushrooms, such as chaga, reishi, lion's mane, and cordyceps, are highly regarded for their health-giving qualities. These are dried, ground, and mixed in with regular coffee. They can also be combined with cacao to make hot chocolate.
One great effect of caffeine sensitive individuals is that mushroom coffee holds less caffeine than regular coffee. And, despite being low in caffeine, the mushrooms are said to have similar effects on alertness. Plus, that's without the nervous, foreboding feeling that some people, get from overdoing it on coffee.
Mushrooms such as Lion's Mane, Chaga, Reishi, and Cordyceps are becoming popular health supplements for coffee. However, these are shitake mushrooms, which you should probably not put in your coffee!
Rose Petal Beetroot Latte
Those who delve into the depths of the Black Cab Coffee menu will discover this unusual sounding coffee gem. It's how a latte would appear through rose-colored glasses. This coffee gets its fantastically pink color and luxurious taste from beetroot powder, edible rose petals, and vanilla syrup. It's on the more approachable end of the unexpected coffee drink spectrum.
It's not only beautiful, but the flavors blend beautifully, adding a buttery texture to the frothy coffee. If you're looking for something different to do in your coffee-loving life, add 'drink a rose petal beetroot latte at Black Cab Coffee in Battersea' to your list!
Cranberry Coffee
Coffee does not have to be the same every time; it can be as distinct and flavorful as this one. This coffee has a tangy cranberry flavor that will make you drool. This refreshing drink made with espresso and cranberry juice is ideal for keeping cool during the hot summer months.
Cranberry coffee is popular in all three cities: Noida, Hyderabad, and Kolkata. Everyone is crazy about this refreshing summer essential. An eclectic blend of espresso and cranberry juice that consistently leaves everyone with that aha moment.
It needs one cup cranberry juice, soaked cranberries, Combine half of the sugar amount with the cranberry juice. Once the sugar is dissolved, add the cranberries and juice, blend, and place in a bowl to freeze. In a separate bowl, combine the remaining sugar with the coffee and heat until dissolved before freezing in a longer mold.
Place the molds back in the freezer for another hour. Repeat the procedure three times or more. Cover the molds with foil. Serve in cups with half of one flavor and half of the other flavor. Decorate with your favorite crackers or cookies.
Strawberry latte
While you can drink a strawberry latte hot or cold, there is something about the surprise of the strawberry taste in a hot refreshment. For this drink, many recipes call for strawberry syrup, but you could also use strawberry ice cream or blend up some fresh strawberries.
Because this is a strawberry latte, the strawberry flavor is prominent. There are several ways to incorporate strawberries into a latte, including using strawberry milk or looking to add strawberry extract. Our favorite method, however, is to make a quick homemade strawberry syrup! Strawberries, water, and sugar are all you need, and the leftover syrup is delicious on ice cream or in your morning cup of coffee.
Avocado iced coffee
Allow me to introduce you to the all-powerful avocado iced coffee. Combining avocado and coffee isn't a novel concept. The combination is a popular snack in many parts of Southeast Asia. In Indonesia, the drink is known as es alpukat, which translates as "iced avocado." When you think about it, it makes complete sense. Avocado possesses all of the qualities of the ideal coffee creamer. It has a mild flavor and a smooth texture. Avocado, unlike most creamers, is very healthy due to its high concentration of healthy fatty acids. Still not convinced? To make a milkshake, combine all of the ingredients in a mixer. Take a sip and marvel at the wonders of avocado iced coffee.
Mash the avocado and place it in a glass. It doesn't have to be completely smooth; a few large chunks are perfectly fine. Pour in your preferred milk. If desired, add honey or sugar. Finish with a strong cup of coffee. Mix thoroughly. Garnish with ice and a sprinkling of cinnamon or brown sugar.
Goth latte
The charcoal latte is a hot drink made with activated charcoal and to prepare it drinkable, some form of milk or dairy substitute is also added.
It's black or grey, so it's Instagrammable, and supporters of the trendy new health drink claim it's the ideal 'digestive cleanser,' citing activated charcoal's anti-inflammatory properties and ability to treat gastrointestinal issues.
Activated charcoal is useful in the treatment of drug overdose and toxicity because it binds to the chemicals and removes them from the gut, reducing absorption and removing the substance.
Conclusion
We hope you enjoy this collection of delectable coffee recipes! Cool off with an espresso smoothie, Vietnamese iced coffee, or dessert affogato. Alternatively, try something out of the ordinary, such as Goth coffee, strawberry latte, or Avocado iced coffee. There are numerous delectable coffee treats that you can enjoy without breaking a sweat.
Read Next: Know How Korean Food Is Becoming India's New Obsession

Add to favorites