The Pandora's Box: Understanding Human Suffering
Pandora's Box is more than just an abstract myth or a container of misery and evil. What the box unlocked serves as a metaphor for the wretchedness that surrounds us while what caused it to unzip shows how weak we are. The myth also warns us that some mysteries are not meant to be solved. Some curiosities are not meant to be satisfied. It is better that such mysteries and curiosities remain tangled. Among Greeks, it was considered a popular myth used as an explanation and instruction regarding several misfortunes suffered by humans. Through this article, you will be taken through the story of this myth and be able to unravel the symbolic messages hidden within.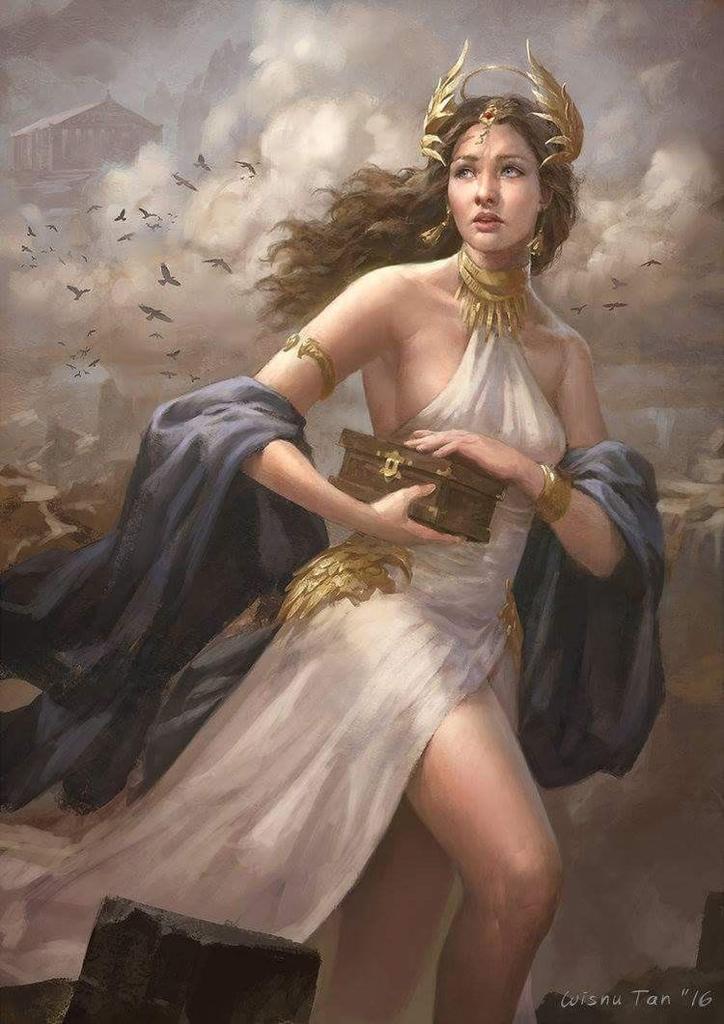 Pandora was the first mortal woman to be born which makes her Eve of ancient Greek mythology. Hephaestus created her with a special purpose which we will be revealed shortly. All the Olympian gods blessed her with gifts, thus her name translates to 'the one who bears all gifts'.
Prometheus stole the fire from the gods and gave it to humans. As a result, Zeus wanted to punish humanity, causing Pandora to be born. Sorry for the interruption in the story- Christians or Greeks, the cause of evil or a punishment for the evil, a woman had to be their favourite for the role. Each Olympian god gave her a unique and beautifully evil gift. Hephaestus moulded her from clay by giving her a flawless shape, Aphrodite contributed her femininity, Athena imparted her crafts and Hermes taught her to be devious and persistent. At last, Zeus gave her the gift of curiosity and a strange box called Pithos.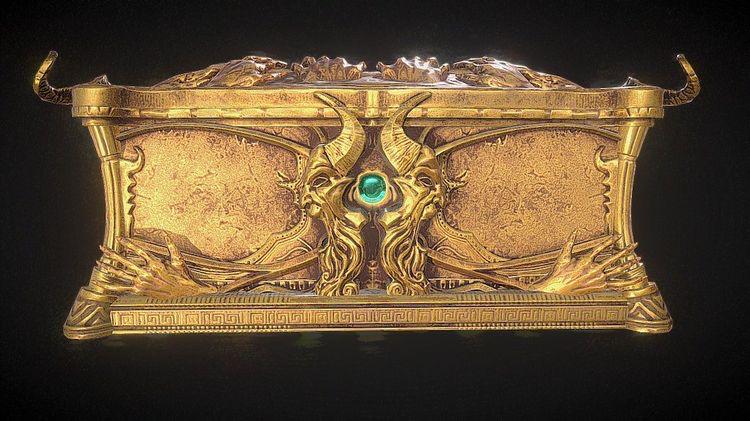 He told her that no matter what happened, she should never open the box because it was very special. Hermes then took her to Prometheus' brother Epimetheus to take her as his wife. Apparently, Prometheus had no trust in gods and he warned his brother not to accept anything from them. Despite his best efforts, Epimetheus failed to refuse because he was enchanted by Pandora's beauty.
The married couple were living happily and Pandora kept the box hidden safe afar from her eyes. But, as time passed, her curiosity gradually crept in. She kept on suppressing it for a few years until one day she could not hold it back anymore. She went to the darkroom where she had kept the box and sat in front of it. In her mind, there was a final debate over whether she should open it or not. She decided to only glance into the box, and then immediately close it.
It was filled with a variety of evil spirits that burst forth when she opened it. Pandora was terrified and panicked, and she tried closing the box but to no avail. The evil spirits banqueted the human world with miseries, pain, hardships, illness and sufferings that we have been going through ever since. In addition to the evil spirits, there was one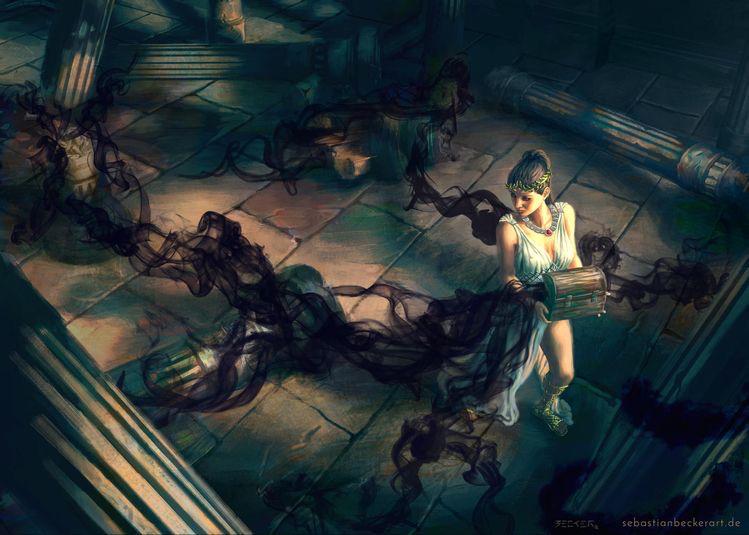 good thing trapped in the box as well. Unfortunately, Pandora was able to shut it when all that was left inside was Hope (the one good thing).
This was all Zeus' plan. He was after this whole Pandora story since from the beginning. He was the one who wanted to take revenge on humankind in the first place. It was he who asked Hephaestus to create her, told Hermes to teach her to be stubborn. And, undoubtedly it's him who gave her the box with the gift of curiosity. Last but not least, Hope's being constrained in the box and unleashing all the evil was also a major part of his plan. Therefore, it was not Pandora's fault she remained Hope boxed but rather it was Hope who stayed back in at Zeus' command.
It was Zeus' message to humans that suffering would follow them if they disobeyed the gods. So they created Pandora, a curious yet not malevolent being, for the task. Thus, the myth of Pandora's Box is a version of the question that answers the existence of evil in our world.

Add to favorites