The Meaning of Echo and Narcissus Goes Beyond Nouns
Greek mythology is an encyclopedia of epic stories. It is the mother of every existing thing around us and the non-existing thing that we can imagine. It has wrapped meanings of everything out there in its bosom. However, these epic stories are not merely entertaining, they also contain valuable moral lessons. Today, this article will take you through two such nouns which you probably would not have imagined that they have an existence of their own in Greek mythology and that they comprise a symbolic lesson.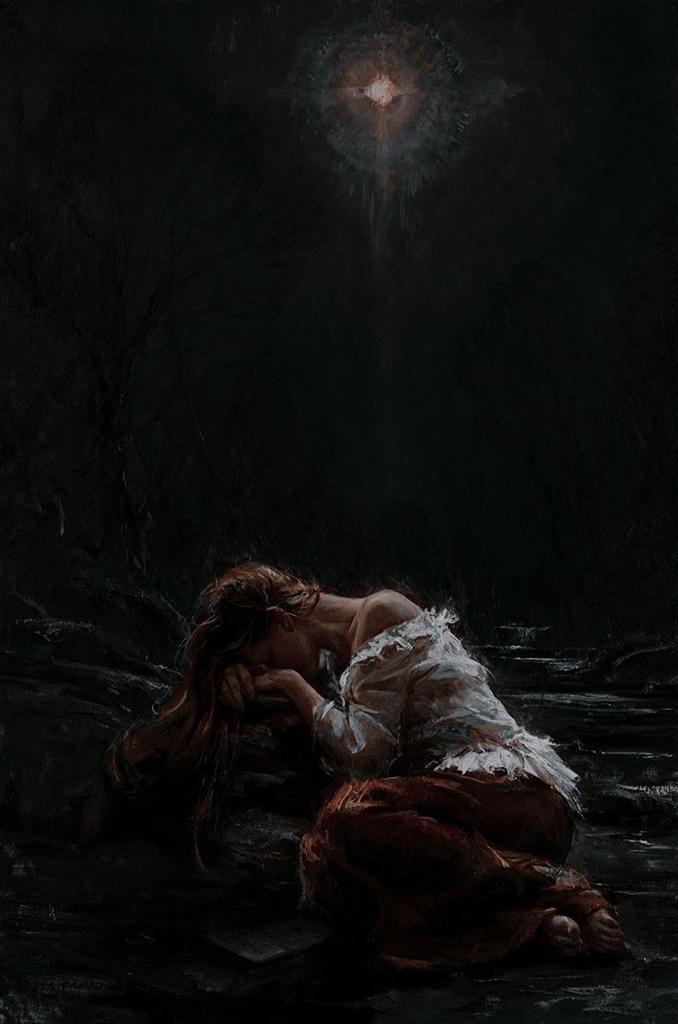 I bet you all know what an echo is. Let me still give a short description of it- it's a sound or a series of sounds caused by the reflection of sound waves from a surface back toward the listener. I bet again that most of you didn't know what Echo is in Greek mythology. Well, it is larger than just a noun in there. In fact, Echo is a mountain nymph in mythology. Did you notice the first alphabet of echo has gone capital? Interesting! Before we dig into the full story, let's move to the second guest of this article which is Narcissus.
Narcissus as a noun is a daffodil flower. And at the same time, it also stands for personality disorder. A Narcissist person has an inflated sense of his/her own importance, a deep need for excessive attention and admiration, troubled relationships, and a lack of empathy for others. I don't need to bet again as it is well known that Narcissus is an important figure in Greek mythology. He was the son of a river god Cephissus and the nymph Liriope who was known for his beauty. Cool!
Readers, it's time to jump into the full story-
The myth starts with a prophecy foretold by a prophet Tiresias. At Narcissus' birth, his mother asks Tiresias if her son would live long. His answer is simple and yet intricate, 'yes, if he never knows himself.' At the age of sixteen, when Narcissus was out hunting a deer, Echo, the mountain nymph sees him and is awestruck with his beauty. She immediately falls in love with him with all her heart. Echo too has her own unique story.
In order to advance further, it is necessary to explore her story first. The nymph is a beautiful young spirit residing in mountains. The only and rather biggest downside of her personality is that she chatters idiotically without being quiet for hours. Looks like this downside of her personality can be a great use for Zeus. Since Zeus is not a one-woman man, he needs to keep his wife Hera engaged somewhere so that he can enjoy himself with other women. Who could do this for him better than Echo herself? So he hires her for the task to keep Hera distracted with her mindless chatters.
Hera was out searching for Zeus when he was busy with other women. I think she knows where she would find him. Echo takes her entry at the right time to distract Hera's mind from Zeus with her babbles. She is thus able to distract her for a while but of course, Hera soon finds out that she has been played by both Zeus and Echo. Out of anger and rage, she curses Echo that she would lose her voice forever and that she would only be able to repeat the last words of whatever she hears.
Now let's travel back to the main story. As we have seen that Echo has hopelessly fallen in love with Narcissus, she sadly cannot express her love to him because of her curse. As a result, she thinks it better to follow him around the forest and wait for him to speak. One day, Narcissus loses track of his hunting friends and calls out to the woods so that his friends would hear his voice. Don't forget Echo has been following him, seeing Narcissus in the situation, she gets excited and starts repeating his last words.
It ends when Narcissus says let's get together. Hearing and repeating this sentence, she suddenly jumps out of a bush and startles him completely. Narcissus tells her to stay away and that he would die before he lets her have him. This breaks Echo's heart and she runs away crying and hides in a cave. The rejection makes her feel ashamed and unwanted, so she stays hidden in the cave. Days are going by or maybe months but she cannot let go of him. She keeps waiting for him and this wait is not helping her love for him to disappear.
After endless days without food and water in the dark, she becomes utterly skinny. She never leaves the cave until one day her entire body withers away becoming one with the dust. Her voice remains but bones become stone. Her voice is immortal and wandering around the world and repeating whatever it hears.
While Echo has become just an echo, Narcissus on the other hand, still hunting and breaking hearts. His beauty does not only captivate women but has also made men kneel before it. But Narcissus has no interest in any of them, and he rejects them all. He is simply too proud to have a lover. Interestingly, each of his rejected lovers prays to the gods for bringing them justice. Finally, one day the goddess of vengeance, Nemesis hears the justice call of one of the rejected lovers, and she decides to take her part in it. Narcissus, while on hunting one day, gets very tired and thirsty. He comes across a small silver pool that is so clean and shiny like a pearl.
There is also fresh green grass grown around the pool and tall trees have kept it under shade from the sun. The surface of the water is shiny which makes it apparent that nobody has touched the pool in years. Honestly, the shiny pool looks like a trap which Narcissus of course doesn't know. He stoops down in the grass and stretches out his hands to drink the water. It is at this moment that he sees his reflection in the water and falls in love with himself. This is what the prophecy stands for- 'yes, if he never knows himself.'
At first, Narcissus does not realize that he is seeing his own reflection, he probably thinks that it's a water spirit. Also, he is under Nemesis' trap, so nobody can save him from his destiny now. Narcissus wants to touch and hold the person he is looking at in the pool. He even lowers his head and tries to kiss him. He then dips his arms into the pool to grasp him.
Since every attempt is in vain, he now starts talking to the reflection. Amidst confusion and desperation, he tells the reflection how lucky he is to have someone like him fall in love with him. He begs him to love him back and tells him further how many women, men and nymphs have fallen for him. Whatever Narcissus does, the reflection does the same thing. When he smiles, the figure smiles and when he speaks, the figure seems to speak along with him. Seeing these gestures, he thinks that the figure also likes him.
Apparently, he is unable to figure out that he is seeing his own reflection. Eventually, after some time, he comes to his senses and realizes that he has fallen for himself. It is painful for him to realize this, but it is not enough to defeat his obsession with the reflection. After a while, he grows hungry but is unable to move. His obsession has grown so deep in him that he chooses to stay and die.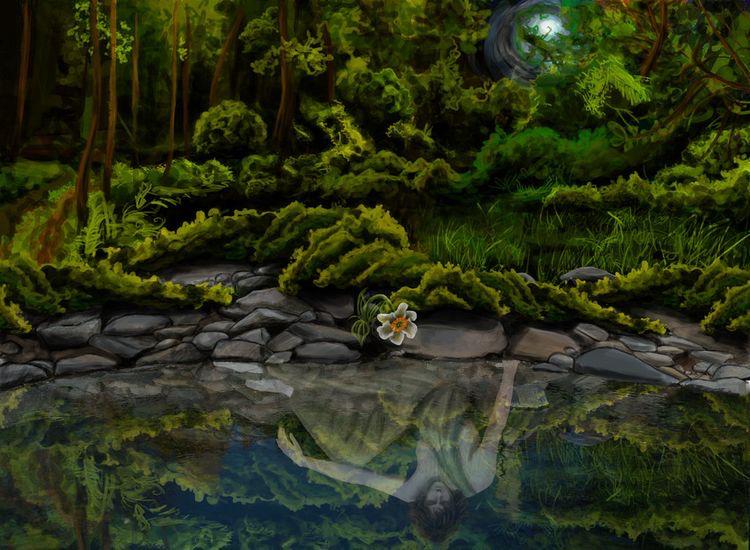 Narcissus' love and tragic end are similar to Echo's. When he is at the edge of his death, lying down in the grass, he cries out in lament and utters one last sentence, 'Farewell, dear boy, beloved in pain'. Painfully Echo repeats these words after him and Narcissus dies at the moment. When the nymphs and women learn the news of his death, they make a pile of wood in order to burn his body. To their dismay, the body is nowhere to be found. The only thing they find is a flower named Narcissus. The flower has grown where Narcissus has just died lying. And, this amazing flower is known as daffodil today.
Other myths suggest that Narcissus stabbed himself. Regardless, both Echo and Narcissus met the same fate. This story does not end with being just a story. It has a deeper meaning attached to its wing. You can flap the wing and the wisdom will shed like rain. It's amazing how Greek myths have a great story for everything we see, feel and experience around us. And how these stories can be interpreted as a message and warning. It's like there is a whole new dimension or universe in these myths. The myth of Echo and Narcissus also symbolizes something deeper, which we will explore in the second part of this article.

Add to favorites