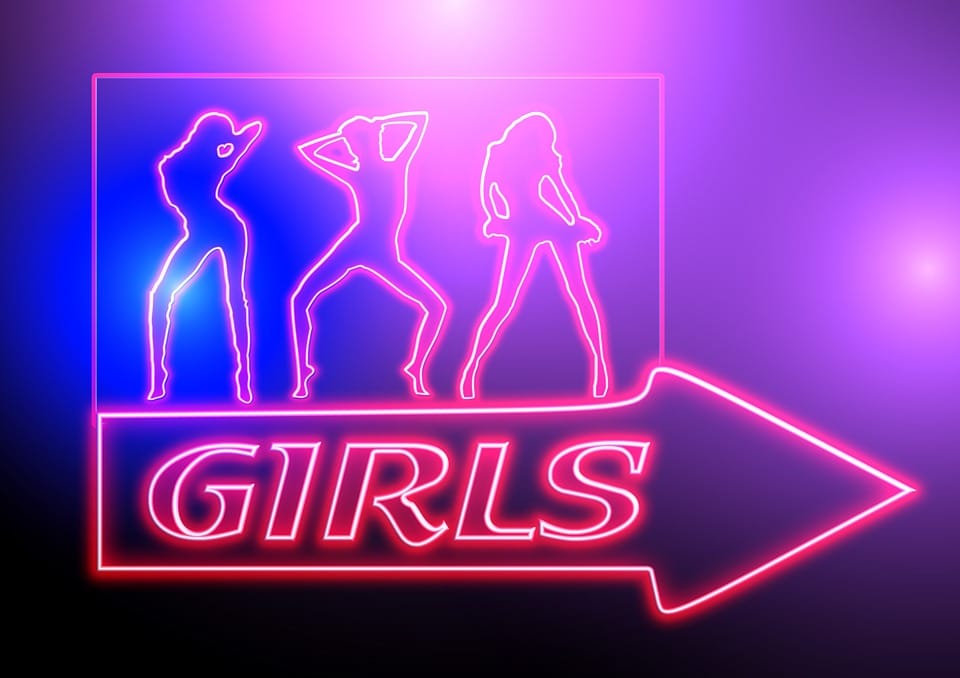 Good news and a step towards evolution, prostitution is legal now. Recently the apex court of India officially recognised an sex work as a profession. Till today, it has been practised behind the curtains, subjected to various persecutions. Today we are gonna talk about the oldest profession of the time, a Profession which was prominent since rig vedic times and even earlier. Despite being the oldest, it is seen as the work of disgust and disrespect. We can now hope that sex jobs will be treated with respect and as profession. 
We Are Talking About Prostitution Or Sex Work.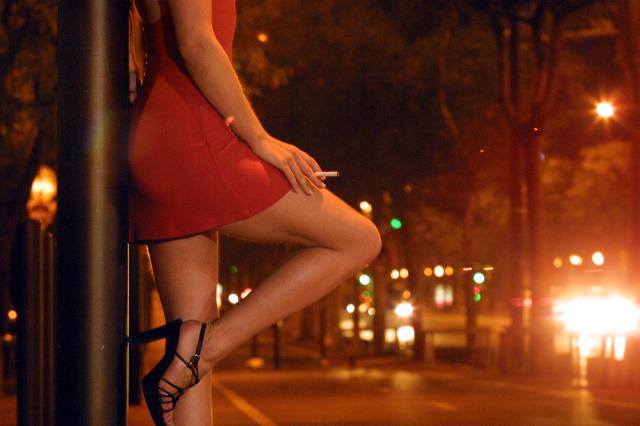 Many mythological stories have a special place for people who practiced prostitution. The Concept of Apsaras from Swarg is closely related to it. You can find stories of various demi gods like Rambha, Menka, Urvashi etc.
Prostitution emerged parallel to the evolution of mankind. Today it is practised not only in India but can be seen at the world level. Various countries have set rules and separate regulations regarding Prostitution. In some countries, it is illegal, like in Maldives, Bhutan and Bahrain, whereas in some countries it is legal with some limitations like in India, the United Kingdom etc.
Before understanding the evolution and recognition of prostitution in India, we must be very clear on the following concepts.
What Is Prostitution Or Commercial Sex Work?
In simple terms, prostitution is an activity involving indiscriminate sexual activity which is practised for monetary returns. Prostitution is, When any person offers, engages or offers to engage in sexual activity with another person (known or unknown), and charges a certain fee for it.
It is said that poverty is the mother of all evils. When any person is poor and isn't able to get minimum necessities, they often engage in criminal activities and professions like prostitution. The majority of people who practise this profession didnt have prostitution as their first choice to pursue a career or gain a livelihood.
But it is their circumstances which forced them to choose this path. If you read an interview or listen to a podcast about the lives of sex workers, you will get to know that no sex worker wants their child to continue their profession, but it's the unacceptance of society towards them which leaves their child with no options.
What Is A Brothel?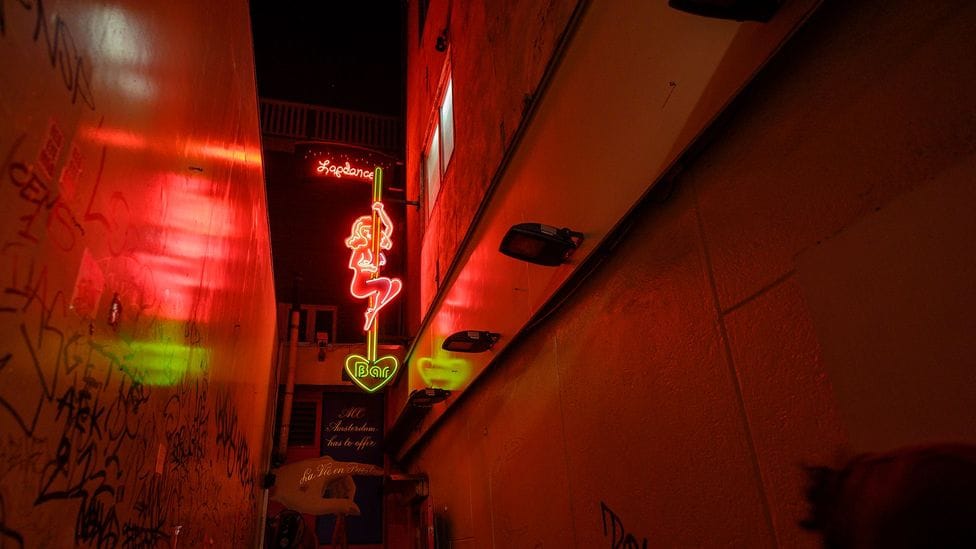 Usually, brothels are places, run by an individual or group of individuals where prostitutes (people who practice prostitution) are collectively found at a single destination. In India establishing brothels is strictly prohibited. A recently released Bollywood movie, named "Gangubai Kathiawadi" is loosely based on a true story of one of the mafia queens of Mumbai.
It properly depicted the misery of sex workers raised in a brothel. The brothel was run by a madame named "Rashmbai". The two hours thirty minutes movie couldn't cover all the challenges which sex workers face in their day to day lives.
What Is Child Prostitution?
When prostitution is practised by a child or minor it is known as child prostitution. You must be wondering how a child or a minor gets involved in such types of adult activities? Usually, poor children are kidnapped and sent to places where they are forced to engage in sexual activity to fulfilment of their basic needs. They are being persecuted and sexually exploited. There are many countries in Asia and Africa where there is a concept of Child sex tourism. People from all over the world visit these places and exploit these little unaware souls for a bare minimum fee.
Recognition Of Sex Work As A Profession
On 19th May 2022, the Supreme court passed an order stating that the dignity of sex workers must be protected, similar to the dignity of any other citizen. According to Fundamental right Article 21 of our Indian Constitution, every person should be able to live a dignified life without discrimination on any grounds. Sex workers or not, they are still a person similar to any other, and thus just because of their type of profession, they should not be discriminated against in any manner.
The Supreme court also stated that the Police administration should take up complaints by sex workers just as they take complaints of any other person. There are multiple perks now that prostitution is legal. Often, when any commercial sex worker goes to file an FIR against the misbehave they countered with, they are not taken seriously by police, and often prejudices rule out the justice.
The Supreme court upheld various fundamental rights and restated them in favour of sex workers which mean sex jobs will now be considered as a profession.
According to our Indian Constitution's fundamental right Article 14, Every person is entitled to equal protection of the law and shall not be denied this on any grounds. Another Article 19 says that Any person is free to choose their profession and shall not be forced to opt for one.
The question arises that, before this statement was there no regulation for the protection of sex workers? In India, we have an act named The Immoral Trafficking (Prevention) Act of 1956. According to this act, Prostitution is not illegal, but what is illegal and highly prohibited is; keeping Brothels, living off the sex worker's earnings, Misbehaving without the consent of sex workers is, Practising prostitution near any public places and prostitution of children or minors.
Earlier to this statement, there were many cases which upheld the dignity of sex workers in India. Cases like State of Uttarpradesh vs Kaushalya, in which a difference between a prostitute and a person causing nuisance was stated. Whereas in the case of Budhadev Karmaskar vs the state of West Bengal, the apex court upheld the importance of maintaining the dignity of sex workers similar to any other citizen.
Way Forward
It should be noted that recognition of Sex Work as a profession isn't meant to motivate it. It is done for reducing the misery of sex workers face in their day-to-day lives. Ever wondered why the position of sex workers in earlier times was much better and more respectful than now? The answer is the Regulation of prostitution.
If you read out the Arthashastra by Kautilya, he has stated there is a special regularised system for prostitution or sex jobs in the state. Also during medieval reigns, Devadasis enjoyed a respectful life.
If like many other professions, Prostitution is being regulated by rules and laws, it can improve the lives of many sex workers. Recognition of sex work as a Formal sector profession can help the sex workers avail various kinds of social benefits like employment opportunities, better health facilities, better education, Insurance and many more.
A little more acceptability in society can bring a lot of change in the lives of these people.
So, if you are wondering is prostitution legal or not, you have a proper answer now. It's time to bid goodbye to sexual taboo stories that the society has constructed.

Add to favorites