What Are Virtual Digital Assets? Here's A Broader Meaning
Why is it in the news?
Recently, in the Union Budget, 2022, the Indian Finance Minister, Smt. Nirmala Sitharaman, in her speech, announced that any income from the transfer of "Virtual Digital Assets" like Bitcoins and other cryptocurrencies would be taxed at a rate of 30%. She also proposed a TDS (Tax Deducted at source) on each payment made about the transfer of virtual digital assets at 1%.
What are Virtual digital assets? Meaning: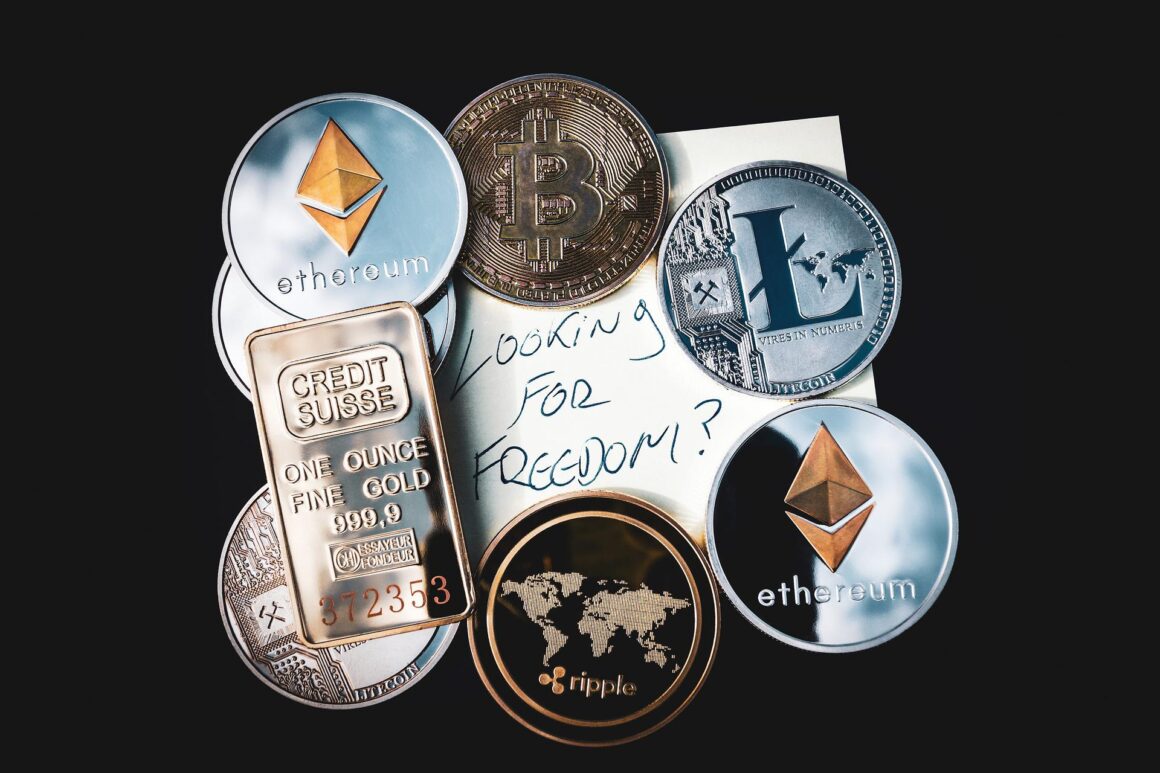 We have been hearing regularly about "virtual digital assets" everywhere. But there are a very few people who are aware about it, and the rest of us are already scared of the big financial and technological terms that are very difficult to understand. Worry not because here you will get to know everything about "virtual digital assets".
As the name suggests, digital assets that are not tangible or physically available are known as "Virtual digital assets". Virtual digital assets do not include central bank digital currency (CBDC), digital gold, or other traditional digital assets. 
As per the explanatory memorandum of the Finance Bill, government said, "To define the term "Virtual digital asset", is a new clause (47A) that is proposed to be inserted into section 2 of the Act.
Doesn't matter by what name it's called, offering a digital representation of value which is exchanged with or without consideration, on the promise or representation of providing inherent value, or functions as a store of value or a unit of account and includes its use in financial transaction or investment, but not restricted to investment schemes, and can be transferred, stored, or traded electronically.
According to the new clause, a virtual digital asset is proposed to mean any information or code or number, or token (not being a central bank-issued currency or foreign currency), generated through cryptographic means. Non-fungible tokens (NFT) and any other tokens of similar nature are also included in the definition.
The launching of Virtual Digital Assets (VDAs) has been one of the most outstanding technological developments in the last decade, in the form of decentralized digital currency.
Virtual digital assets have gained immense popularity in recent times, and the volumes of trading in such digital assets have also increased. The previous year, 2021, was boomed by these assets.
Its market is emerging at a very high speed, where payment for the transfer of a virtual digital asset can be made through another such asset.
Examples of virtual digital assets are cryptocurrencies and non-fungible tokens (NFTs). Both cryptocurrencies and non-fungible tokens are based on blockchain ledger technologies.
Types of Virtual Digital Assets:
As we now know what Virtual digital assets are, let's learn more about some of their popular types.
Cryptocurrency: A cryptocurrency is nothing but a virtual or digital currency secured by cryptography. Cryptocurrencies are not issued by any central bank or central authority, which means they are free from any government interference or manipulation like with other issued currencies. Many cryptocurrencies are decentralized networks based on blockchain ledgers.
Unlike fiat money, which is under the control of the central authority to increase or decrease its supply, the maximum supply of tokens (cryptocurrencies) is capped or limited to 21 million.
There are more than thousands of cryptocurrencies available around the globe, but the most popular amongst them are Bitcoin and Ethereum. Back in 2008, bitcoins were introduced to the world.
NFTs: NFTs stand for "non-fungible tokens", and "non-fungible" stands for something unique and cannot be replaced with something else. An NFT is known as a unit of data that is stored on a digital ledger called a blockchain which can be traded and sold.
The owner of the NFT gets a proof of ownership certificate from the digital ledger. NFTs are alike from other cryptocurrencies like Bitcoin and Ethereum, fungible. NFTs were introduced to the world in May 2014. NFTs are usually associated with non-physical arts and include games, music, film, memes, and much more.
Virtual digital assets vs. digital currency:
It is pretty confusing between digital currency and digital assets. They are not the same. There are differences between a digital currency and a digital asset. Let's find out the differences:
Digital currency:
⦁ A digital currency is a currency issued by the central bank or central authority of a nation. A central authority can interfere with or manipulate its value and supply. In simple words, digital currency is the electronic form of fiat money.
⦁ Digital currencies need strong passwords to protect banking apps and credit and debit cards.
⦁ Digital currency transactions are only known to the sender, receiver, and the bank.
⦁ Digital currency rates are stable, and currencies are globally accepted.
Virtual digital assets: The term 'virtual digital asset' refers to any digital representation of value that can be digitally traded, transferred, or used for payment.
⦁ Virtual digital assets are not issued by any nation's central bank or central authority. These are decentralized forms of assets, and hence, no interference or manipulation can be done by a central authority.
⦁ Virtual Digital Assets (VDAs) are secured by encryption.
⦁ Digital Asset transactions are publicly available on a decentralized ledger.
⦁ Digital Asset rates are highly fluctuating and are not widely accepted yet.
It was made clear by the finance minister, Smt. Nirmala Sitharaman that the RBI will be issuing its digital currency under the name "digital rupee" by the next financial year.
This step was taken to boost the world's largest economy's digital economy.
Where are we headed towards?
Nowadays, there are a lot of platforms available for investing in virtual digital assets like bitcoins, NFTs, and much more, with various features and offers to opt for. As technology is getting more advanced every day, people are becoming more curious and knowledgeable about all of this.
The recent phase is digital assets, which includes cryptocurrencies, bitcoins, NFTs, etc., but does this mean our existing currencies, like rupees, dollars, etc., are gone?
Well, the answer is NO. We are headed towards a future where dollars, rupees, other currencies, and virtual digital assets like cryptocurrencies may co-exist together rather than the virtual assets wiping off the other existing currencies completely.

Add to favorites