A stock is a financial instrument that reflects a company's ownership stake. That is to say, if you're buying a share of that firm, you're buying a little portion of it.
Investors that involve buying stocks in firms believe that this can help them in increasing their value. If this occurs, the value of the company's shares will rise as well. After the buying process, the stock can be sold by investors for making a profit.
Issuing stock is a term in businesses that includes generating funds to expand and invest in their further operations. Stocks are a tool for investors to increase their money and surpass inflation over time.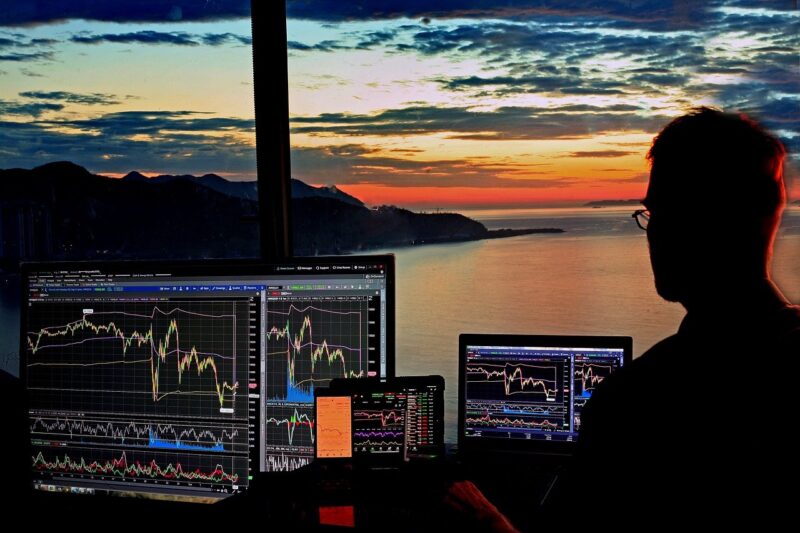 You are referred to as a shareholder if you own shares in a firm and participate in its earnings. The stock exchange is the platform where public corporations can sell their stock. Investors who want to acquire stocks can buy and sell amongst themselves with the help of stockbrokers. The stock exchanges assist in keeping track of the supply and appeals for each company's shares, which has a direct impact on the price of the stock.
Stock prices change throughout the day, but stockholders expect that the stock will appreciate over time. Although not every firm or stock does so, businesses might lose value or go out of business. In this case it a high risk that Stock investors may lose all or part of their money. That is why they must spread their money around and purchase stock in a variety of firms rather than concentrating on just one.
How can you earn through investing in stocks?
Stocks are riskier than other investments, but they also offer bigger profit potential. Stocks can generate money in two ways:
If the price of a stock rises during their ownership and they sell it for a higher price than they paid for it.
By way of dividends. Dividends are payments made to shareholders regularly. Dividends are not paid on all stocks. Those that do, however, usually do so every quarter.

Source-pixabay.com
The stock market has averaged a ten per cent yearly return during the previous century. Individual stocks can be purchased using an internet broker. A brokerage account is opened in the same way that a bank account is opened. Online brokers charge different charges for stock trading, so it's crucial to compare them.
Before you buy stocks, there are a few things you should know.
Long-term investors purchase and hold, which means they possess a diversified portfolio of numerous companies and stick with them through good and bad times.
It takes time to invest in individual stocks.
Each stock you buy should be thoroughly researched, including a deep dive into the company's bones and financials. Many investors prefer to invest in equities through equity mutual funds, index funds, and exchange-traded funds (ETFs) to save time. These let you buy a lot of stocks in one go, providing quick diversification and decreasing the amount of effort you have to do.
Types of stocks
Common stocks: The majority of investors possess common stock in a publicly-traded corporation. Dividends on common stocks are possible, but they are not guaranteed, and the amount of the pay-out is not fixed.
Preferred stocks: These stocks often provide fixed dividends, ensuring that the owner receives a predictable amount of money each year. When it comes to the company's earnings, preferred stockholders are also first in line: Preferred shareholders receive any excess cash given through dividends first, and if the firm goes bankrupt, preferred stock owners receive any liquidation of assets before common stock owners.
As a result, there are benefits and drawbacks to stock investment. Stocks have historically provided significant long-term returns. However, stock investment entails a large amount of risk. In a process known as diversification, the risk of stock investment may be distributed among numerous stocks, industries, and locations.

Add to favorites