In our fast-paced world, we are all on the go. Do you believe that procrastination has a place? Procrastination is defined as delaying the deadline of a task needlessly. It might be as simple as missing a deadline on critical work or something more serious, such as a wasted opportunity ending a dream. Procrastination occurs when someone delays completing a task for no obvious reason. Despite intending to complete it sooner but ends up delaying. Some of us may be fortunate enough to recognize our procrastination tendencies early on and take action.
Others may experience long-term consequences that reverberate throughout their lives. Whatever the reason, if you are aware that you will be a procrastinator, you must exercise caution. As it has more negative consequences than you may realize. Each of us is plagued with procrastination, and we used to believe that procrastination is a negative habit since it wrecks lives and steals dreams. Procrastination can cause mental health issues such as stress. This can result in diminished happiness, poor physical health, and poor academic and career success.
Procrastination Risk In Different Professions
Understanding the risks of procrastination is important because it can help you recognize when and how it affects someone, including yourself. Awareness of these difficulties can boost your and others' willingness to conquer procrastination.
Examine the educational lifestyle. Procrastination leads to lower exam scores, lower grades, more course failures, more course dropouts, and a higher risk of student dropout.
These problems are linked to the fact that procrastination takes up a large portion of students' time. Students frequently report that procrastination takes up more than a third of their daily activities. Usually in the form of sleeping, watching TV, and scrolling reels, binge-watching, or playing video games.
How It's Linked To Career?
Procrastination is linked to various career and financial concerns. It includes poorer pay, shorter employment durations, and a higher risk of being unemployed or underemployed (as opposed to focusing full-time).
Procrastination is a concern for employers, as it can lead to lower motivation and efficiency among staff.
For example, procrastination frequently results in employees wasting huge chunks of their day and rushing to complete tasks well before deadlines. This could result in low-quality work. Furthermore, since delay can cause people to become more dissatisfied and upset at work, this can make employees more intrigued about changing jobs.
Finally, procrastination can contribute to other challenges for businesses. Decision‐making procrastination in management positions has a detrimental effect on employee productivity.
Procrastination Affects Our Daily Lives.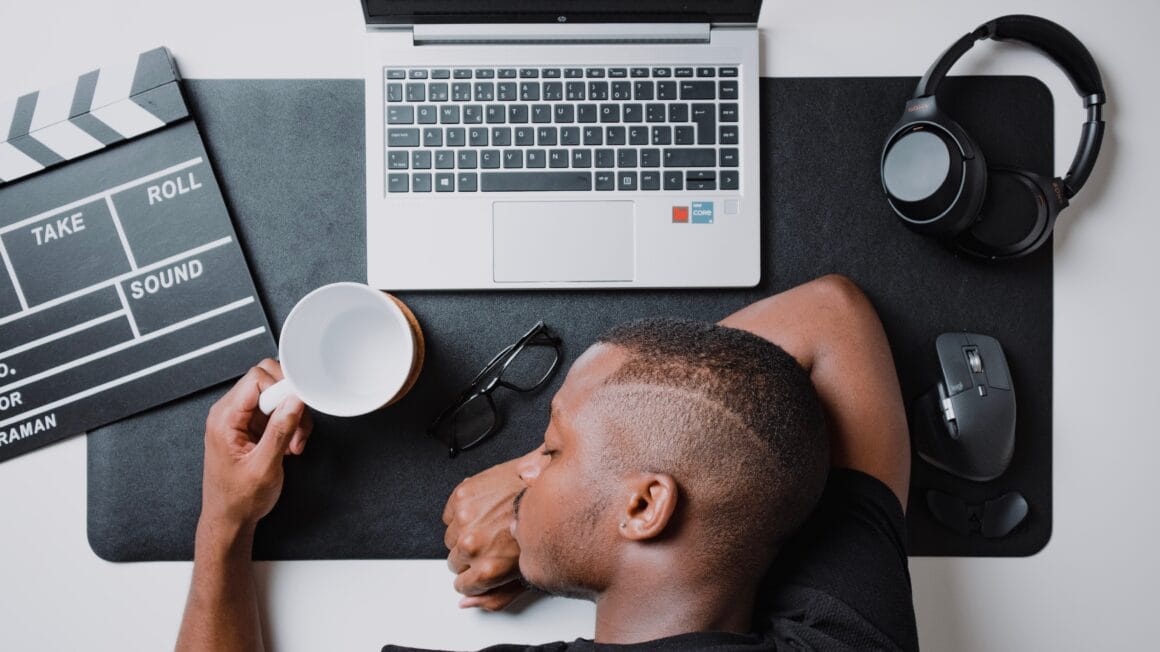 Apart from affecting our working lives. Procrastination also has an impact on our personal lives. Everyone must engage in some form of physical activity or go to the gym. Procrastination of such actions and consequences in the activity being canceled on that day. It is also linked to various mental and physical health problems, including stress and an increased risk of sickness.
Similarly, procrastination has been linked to difficulties adapting our daily routines to and correctly managing health conditions.
Moreover, various forms of procrastination are linked to specific health problems. For instance, nighttime procrastination, which involves unnecessarily putting off going to bed, has been linked to sleep deprivation and weariness. Furthermore, procrastination has been linked to various diseases, including depression and sleeplessness. Still, it's unclear whether these links are causal or causal inference, and if so, in which direction, implying that it's uncertain whether procrastination causes these problems directly.
Causes of Procrastination
Procrastination can cause problems in friendships, such as when you're constantly late to gatherings that you're expected to attend alongside. Procrastination can cause problems in love relationships, for example, if you constantly put off doing domestic duties. We procrastinate for various reasons, some of which are not necessarily obvious.
It could be a concealed fear that we don't want to admit, or it could simply be a lack of desire to accomplish something since it doesn't motivate us. Procrastination is a behavior that can have bad consequences at work and in life. Your mental health will be jeopardized if you do not adequately cope with procrastination.
Facts And Stats
According to research conducted by the American Physiological Society, procrastination affects 15%–20% of individuals regularly, and around 25% of persons perceive procrastination to become a distinguishing personality attribute.
Furthermore, a much larger number of people indulge in various sorts of procrastination. According to research on the adult population, 74 percent of those polled say they go over to bed sooner than expected at least every week for no apparent reason.
Finally, certain groups, such as students, are particularly prone to procrastinating. According to surveys, between 80 percent to 95 percent of college students participate in some form of procrastination, approximately 70 percent are considered procrastinators, and roughly 50 percent procrastinate in a constant and problematic fashion.
You must apply proper anti-procrastination tactics, such as splitting complex activities into manageable bits to minimize the negative impacts of procrastination. This will decrease your procrastination and, as a result, the terrible effects you encounter.
To determine which anti-procrastination techniques to employ, read the guide on why people procrastinate to identify the root cause of your whole procrastination, and then perused the reference on how to stop procrastinating to determine which anti-procrastination techniques will be most effective in your situation.
Read Next: Indian Women Entrepreneurs in Fashion- Everything You Need

Add to favorites