A village in Varanasi has seen a movement of positive changes in recent years. The list of social evils such as dowry, child labour, casteism, and child marriage has shortened on large scale there. Important aspects of society such as education and women empowerment have caught a little height in the village. Children who used to  be labourers or would have been so are now educated and have good jobs. Women who would have been forced to get married at an early age, are acquiring degrees now. Have all these changes been fathered by a single individual? The answer is, yes! 
Today we have the Varanasi hero, the Nandlal Master in this article who has his hand behind this movement of changes. He hasn't only uplifted education, established women empowerment, and boycott child marriages, but also conducted thousands of marriages for poor families. It won't be wrong to say that he has put his hand in all the aspects of society that scream for change. 
Starting a learning centre in 1994 ( the first step towards social change)
In 1994, Nandlal began a learning centre to give free education to children who are deprived of a financially good life. He established the centre with the idea that many of the children would acquire education and thus they'd be free from labour and early marriages. Most importantly, they would get good jobs in the future. In the initial days, there were only a handful of students in his centre. But, today a hundred students have reached it. His efforts have helped in decreasing child labour in Varanasi. 
Nandlal's idea of women empowerment
Nandlal was upset with the way most of the girls had to sacrifice their lives and dreams because of getting married at an early age. He saw how poor families neglected the idea of educating their daughters. They would rather find a suitable match for them at an early age and get them to marry. And instead of investing in their education, they save the money for their dowry. 
Being a firm believer in women empowerment, and to support this idea, he even started an NGO Loksamiti. He was already proving free education, but he thought it wasn't enough to empower women of the community. He thus ended up starting a training centre where girls would get various life skills. Through his NGO, he set up 40 self-help groups for women. These groups help them get various opportunities and life skills. 
Ending money wastage on marriages
According to Nandlal, people spend a lot of money on marriages which is totally unnecessary. He understands the value of marriage in his culture but does not favour the heavy spending on it. He believes that marriage is supposed to unite two families, there is absolutely no sense in spending lacks on this ceremony. Moreover, for people from underprivileged communities, marriage is a burden. Thus, to reduce this burden, he introduced the concept of group marriages. This initiative has also helped in reducing child marriage. 
Nandlal started this idea of group marriages in 2007 when he conducted a ceremony for 13 couples in a single place. He asked the marriage-attended guests to gift the newly-wed things which will fulfil their basic necessities. Through his team and volunteers, he has managed to conduct more than thousands of marriages.
Promoting inter-caste marriages, thus breaking the old traditions
Nandlal said it was very difficult to convince people to the group marriage in the initial days. Casteism and religion is the central reason behind this difficulty. The couples would be from different religions such as Hindus and Muslims and it was hard to get them on the same stage. However, Nandlal's dedication and endeavour finally paid off. He has now become a motivation for so many other organisations that follow his concept of group marriage. 
Is Nandlal successful in eradicating social evils?
Banaras is evidence of the impact his work has had. The city has witnessed a reduction in child labour to a great extent. Child marriages have also gone down on a huge scale. Girls have also started working and the MNREGA scheme constitutes 35 per cent of the total labour force, thus allowing many benefits to women. 
In Nandlal's view, this is just a start, there is a long way to go. His organisation wants to empower more women, organise more weddings, and absolutely abolish child labour and child marriage. Moreover, he seeks to engage privileged communities in his initiative of group marriage. This will encourage them to follow the concept of conducting marriages in a simple way. His initiative has above all normalised the idea of inter-caste marriage as well. These changes are definitely a success. 
7 Underrated High Paying Career Options- Everything you need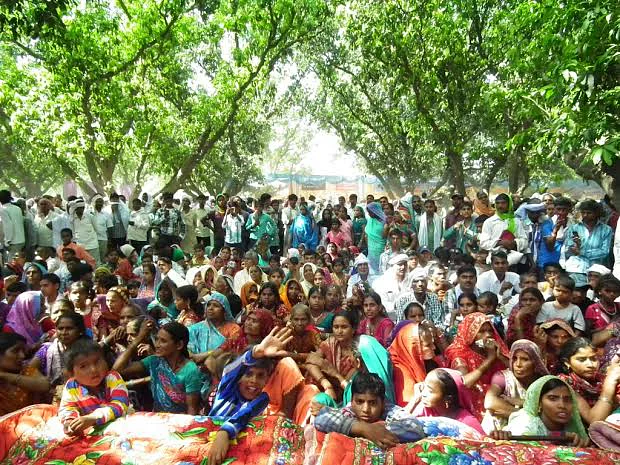 Add to favorites