Though science amuses and fascinates us, it is engineering in India that has the potential to change the world. Sound inspiring right? You are not alone. This is probably one of the first heart-changing perceptivity that every Indian student hones after passing 12th. But little do they know that their world is going to change upside down after opting for engineering.
In India, 80% of students choose engineering after passing their intermediate classes. But the irony is, 80% of Engineers in India are unemployed. And the numbers keep increasing day by day. But this is not even half of the harsh reality we are about to explore. There is so much more to engineering pursuit in India than we can imagine. Let's explore it all in this piece of writing.
Why does everyone choose engineering in India?
India is a land of diversity. But it is also the second-largest population in the world. While this means that there are more options in the education field, it also denotes the amount of unemployment in the country. Did you know that there are more than 4000 engineering institutes in India that produce 1.5 million graduates every year? This is more engineers than that of the USA and China Combined. coming back to the choice, many students pursue engineering as a stepping stone to other courses or for going abroad. Others look towards this stream as a reputable one, only second to medical, one to be shown off in the eyes of parents and relatives. Then, the ease of admissions in private colleges and the abundance of choices make a decision a cakewalk for confused and disordered students.
Decoding the problems in the engineering education
India is developing at a light speed. However, the engineering education system is failing to keep up with the modern educational system norms across the world. There are the same courses on offer without any major modifications. The subjects are also identical and focused more on theoretical mess rather than practical rehearses. Also, the outdated programs lack innovation. Instead of aiming to solve modern-day problems, engineering studies revolve around age-old concepts and bulky textbooks.
Lack of practical knowledge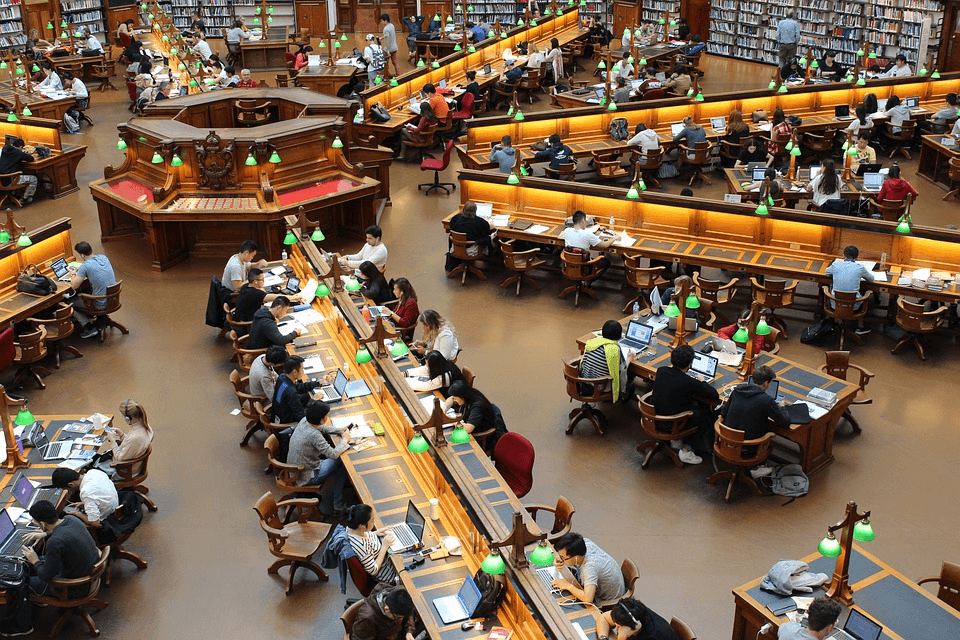 There are thousands of engineering colleges spread across the nation promising to offer top-notch education. But in reality, these lack the infrastructure and the resources to make engineering interesting. The lack of practical knowledge is the biggest setback. The private, as well as government institutions, fail to realize that practical know-how of problem-solving is the major essence of engineering. Content delivery is still prevailing over content application in the sector.
The greed-driven mindset of colleges
Education has become a commercial industry in India. The scope of engineering colleges is truly a transactional one. The management asks for fees, less or more, and provides the means to finish the syllabus while offering a degree. In the race to become educationally sound as soon as possible, students often fall victim to this trap. By meeting minimum attendance and scoring the least passing marks in exams, they get eligible for an engineering degree. But that degree is as hollow as an actor's laugh. There is nothing gained from the 4-year course.
Education is a two-way scenario that demands interest and enthusiasm. In return, it provides wisdom and knowledge. But in today's setup, only a few students are interested in subjects. Even teachers are following the old standards and fail to emphasize new developments.
For few students who are interested in subjects, the abroad jobs deem more suitable. They get good scores and travel to serve other countries. We can call them traitors or whatever we want. But think about it-why should they stay in the country if we cannot provide them the education means or the jobs they are worthy of?
Engineers and unemployment; a never-ending affair
There is a joke around the town- if you call someone in a lonely alleyway in India, either a cow will come or an engineer. As sarcastic as it might seem to be, the fact is true. There are millions of engineers being produced from colleges across the country. Do they all get the job? No.
The demand is not as much as the supply. As the result, a gap emerges. This employment gap is increasing every year. Resultantly, the criteria for a job get tougher and tougher. There are a thousand candidates for a single job post. The situation is even worse if we consider the government sector.
And we can't blame the companies. Many engineers are actually not fit for the job they are applying for. Why? Because they lack practical problem-solving ability. Had they received better education, they might have cracked good jobs.
Ironically, good jobs such as those on offer by international IT firms require a particular set of skills. Good English fluency, ability to handle client, and a presentable way of communication is something world-leading companies demand. Yes tech skills matter, but the other traits should also follow. This turns job placements into cut-throat competition. Besides, some companies even demand an MBA degree along with engineering graduation. This also accounts for the reason why an MBA is the next natural choice of studies after engineering for many students.
What happens now?
The loophole in the education system of India is hard to fill anytime soon. But there are things that an aspirant or a student can do. The first wiser act is to explore his or her interest before taking admission to the engineering college. There are certain interesting sectors in which engineering has plenty to offer. Some of these include agriculture, fashion, entertainment, etc. These sectors are comparatively less competitive and offer good scope.
For parents, providing the right direction and motivation is a staple. They need to support the interests of their children and help them with the right career choices. Better career counseling and general awareness can give way to such an approach. Parents can help their children shape their own future instead of making choices they will regret their entire life.
Concluding
The future is bleak. If you are pursuing engineering, you need not worry much. The road is clean and you should be ready with an aim- to score well and get a good job. You should take interest in the subjects you are thrown at. Go beyond boundaries to explore the application of engineering in the real practical world around you. By developing interests, one can assure that he gets the dream job he always aspired for.
For aspirants who are planning for engineering, the choice boils down to making their path or walking on a road already congested with other people. Getting into the right engineering field, for it offers plenty, that interests you most is the ideal plan of action to follow.

Add to favorites